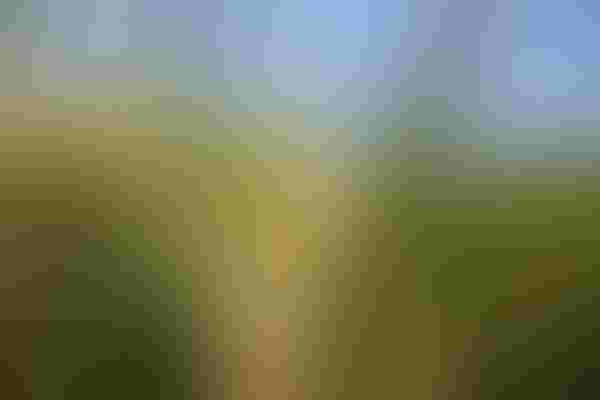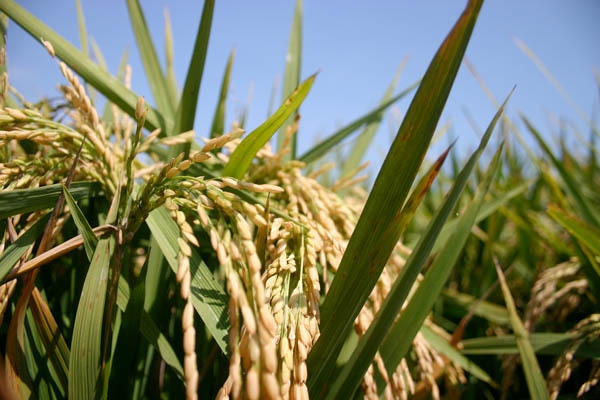 Global rice acres are expected to increase, with Bangladesh leading the way.
Most U.S. rice farmers don't think about Bangladesh when talk turns to their biggest competitors in the world rice markets. Those conversations usually include India, China, Brazil and, until recently, Thailand.
In 2018-19, Bangladesh is expected to increase plantings by 500,000 hectares (1 hectare equals 2.47 acres) to a near-record 11.77 million hectares. The jump in Bangladesh production is expected to help push world rice production to a new record.
"The total U.S. rice acreage is about 1 million hectares so Bangladesh increased its plantings by almost half the size of the U.S. crop," said Dr. Nathan Childs, senior rice economist for USDA's Economic Research Service. "That 11.77 or 11.8 million hectares would be just a fraction off their record area."
It's shaping up to be that kind of a year for rice farmers, according to Childs, who gave USDA's 2018/19 U.S. and Global Market Outlook during a webinar presented by the University of Arkansas System Division of Agriculture. It was one of a series of webinars hosted by Dr. Bobby Coats, professor of agricultural economics and agribusiness at the university.
The increase is all the more striking, Childs said, because last year's crop in Bangladesh was down significantly due to a combination of severe flooding and drought in different parts of the country's rice-growing area.
Second largest increase
Bangladesh is expected to have the second largest increase in production (outside of the U.S.) to a total of 34.7 million tons, a jump of 6.3 percent, according to USDA's World Agricultural Outlook Board, which released its first forecast for the 2018-19 marketing year in early May. The largest increase is expected in Madagascar, which could plant 18.8 percent more rice.
Rice production in the U.S. is expected to be up 14 percent to 6.45 million tons because growers are expected to plant more rice in 2018 following 2017's unusually cool and wet planting conditions.
"Total U.S. rice harvested area is projected to increase 12.5 percent to 1.08 million hectares," said Childs. "That's due to rising long-grain prices at planting and more normal weather in the Mississippi Delta following flooding in 2017 that prevented some planting and caused some planted rice to be abandoned."
Childs, who has been following the U.S. and world rice crops for USDA for more than 20 years, said larger rice crops are projected for Bangladesh, Burma, Cambodia, Indonesia, Madagascar, Sri Lanka, Tanzania, Thailand, the U.S., Vietnam and the Philippines. (Thailand is expected to export 11 million tons in 2019 after being a non-factor in world rice markets in recent years.)
Smaller crops are projected in 2018-2019 compared to 2017-2018 for Brazil, China, Colombia, Ecuador, Egypt, India, Iraq, South Korea, Pakistan and Venezuela.
Harvested area increase
The projected increase in harvested area – 1.3 million hectares to a record of 162 million hectares – is projected to more than offset smaller harvested areas in China. Colombia, Ecuador, Egypt, Iraq, South Korea and Venezuela. Harvested area is projected flat or nearly flat in Iran, Japan, Laos and North Korea.
"A huge 49 percent drop of 65,000 hectares to 70,000 is projected for Venezuela," says Childs. "That's primarily due to panicle blight disease, and the lack of the needed inputs to manage it" because of the country's economic problems.
Global rice supplies are projected to increase 1.3 percent to a record of 633 million tons, according to Childs. "That's due to a 5 percent larger carry-in from 2017-2018 and the forecast larger production in 2018-19."
Global ending stocks are expected to total 144.7 million tons, up 900,000 tons from 2017-18, which is part of a trend, Childs said. Stocks are projected higher for the 11th consecutive year and will be the highest since the 2000-01 record of 146.7 tons.
China accounts for most of the projected increase in global stocks with excess supplies projected at 97.3 million tons, up 3.3 million tons from 2017-18 and just below the 1999-2000 record. All told, China will have two-thirds of the world's ending rice stocks for 2018-19.
"The 2018-19 global stocks-to-use ratio of 29.6 percent is fractionally below 2017-18 and well below the 2000-01 record," he said.
Although the U.S. is expected to export more rice in 2018-19, USDA is projecting U.S. all-rice ending stocks will be up 18 percent. Long-grain stocks could be up even more, by 28 percent in the marketing year that runs from August to July.
"We don't see much change in the farm price of U.S. rice," says Childs. "U.S. prices could actually be down a little bit because of the supplies of rice in the U.S. and world markets."
Subscribe to receive top agriculture news
Be informed daily with these free e-newsletters
You May Also Like
---