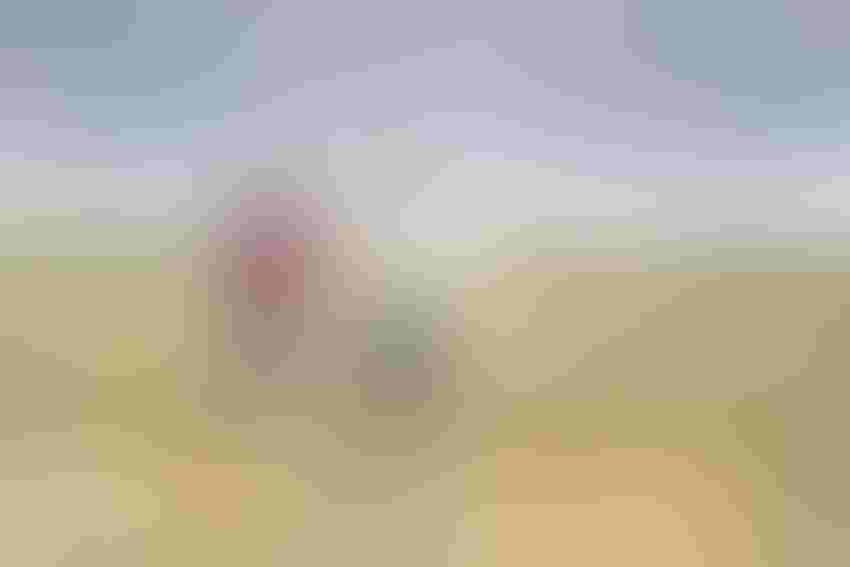 Credit: Jevtic/Thinkstock
This wasn't the way they expected it to go. Back then, when they sat down to create the plan, everyone was all smiles and the family was sure the positive feeling would last forever.
To them, it was a once and done. Oldest son was going to take over the operation, dad was going to begin stepping back, and inactive kids were to receive other assets.

Kevin Spafford
In their minds, it was: write the plan, pay for the legal work, gift the shares, put the binder on the shelf, and don't give it another thought.
Now, nine years later, we're meeting to triage a situation that's gone from bad to worse. Son's left the operation, moved his family, and taken a job in another town.
We're now charged with devising a plan for moving forward. It seems he wasn't the right choice. Be it a lack of commitment or desire, it doesn't really matter — the fallout is the same. Dad has to step back in, the family has to reacquire gifted shares, and the management team needs to redistribute roles and responsibilities.
Succession isn't a once-and-done affair. You can't tuck the paperwork away and hope it all works out.
The planning process should be preceded by a thorough vetting. Each active person, parents and children, grandparents, nieces and nephews, should address the tough questions and know how to deal with difficult issues. In this case, the company was re-organized, the leadership team redefined responsibilities, and these well-intended parents encouraged their very capable son to learn by doing.
Succession isn't a once-and-done affair. You can't tuck the paperwork away and hope it all works out.
What they didn't do was ask the right questions before bringing him on board. They didn't ask about his real intentions, check his level of commitment, or test his resolve to succeed. The following questions would've allowed us to evaluate the situation more objectively and helped to ensure we were focused on more of the issues that may affect the outcome. So, before you bring in the next generation and offer them a management position, ask these 10 questions:
1. What has she/he done to prepare for a role in the operation, specifically related to education, experience, capital, capabilities, etc.?
2. As the current leader, am I prepared to mentor the next generation, offer guidance, and discipline as necessary?
3. Is the operation foundationally strong enough to withstand disturbance related to financial matters, personal issues, and management decisions?
4. How will the aspiring next-gen leader respond to push-back from current employees, personal mistakes/missteps, less than acceptable results, and criticism?
5. What will she/he do to grow professionally and prepare to lead the organization? Specifically is she/he participating in continuing education, assuming a growing mantle of responsibility, doing more without being prompted?
Overtime, extra effort?
6. How does she/he react to working overtime, putting in extra effort (without compensation), and picking up the slack for an ill/absent employee?
7. Does she/he obsess over finding a work-life balance or use "family time" as an excuse for not participating in overtime and/or work related activities?
8. Do employees, third-party alliances, professional advisors, customers, and managers respect the capabilities of the aspiring next-gen leader?
9. Specifically what characteristics does the aspiring next-gen leader possess that assure you she/he is ready to assume the responsibility of leadership?
10. Specifically what characteristics cause you to pause and reconsider her/his ability to achieve success as a leader in the organization?
Finally, you must be ready, willing, and prepared to evaluate performance objectively and enforce consequences for unsatisfactory results.
You should know how to deal with subpar achievement and/or transgressions unbecoming of your organization's leadership.
And, you need to make sure to offer adequate incentives and rewards for long-term success to non-family executives — especially as it may relate to mentoring the aspiring leader.
Remember, it isn't as much about the opportunities offered to the next generation, as it is about what they do with them. The right candidate will rise to the occasion, grab responsibility, be prepared to generate results, and make meaningful contributions.
Planning for succession is merely the act of bringing the owner, the operation, and the family together to achieve common goals and prepare the farm to continue endowing the family for generations to come.
Kevin Spafford and his firm Legacy by Design (Legacy-by-Design.com) exclusively serve the succession planning needs of farmers, ranchers, and agribusiness owners. Reach Kevin by email (Kevin@Legacy-by-Design.com) or phone (877) 523-7411.
Subscribe to receive top agriculture news
Be informed daily with these free e-newsletters
You May Also Like
---