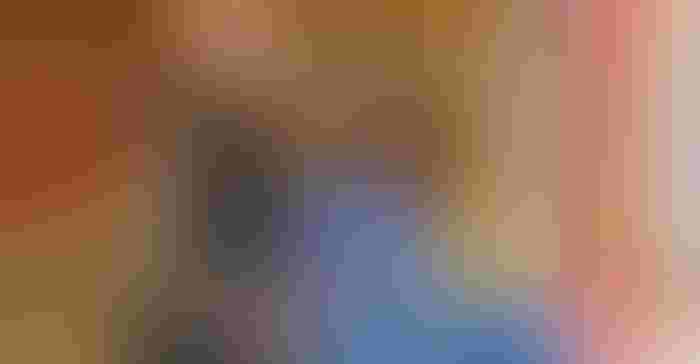 Meyer Hatchery has been filling a growing demand for chicks and poultry supplies for years, but 2020 brought some unusual challenges, along with new customers.
The hatchery, based near Polk, Ohio, always has strong demand for high-producing laying breeds, explains Meghan Howard, Meyer Hatchery website manager. The past few years, the hatchery also has seen growing demand for unusual, colorful breeds from "chicken collectors" who enjoy variety in their flocks.
This year, however, increased demand has led to tight supplies, and customers have been less particular about breeds. "They just want something that will lay an egg," Howard says.
Most years, the hatchery's peak season comes in April when it typically mails out 1,300 to 1,400 chick orders a week for a month or so. This year, orders have continued to come in, and the hatchery was still filling about 800 orders a week in mid-October.
The hatchery plans a year in advance to establish its breeding flocks, so it couldn't suddenly increase the number of chicks hatched, Howard explains. However, this year orders have been coming in further in advance, and chicks have been selling out quickly.
The hatchery website is continually being updated with chick numbers available for upcoming hatch dates, and chicks are often sold within hours of being listed, Howard says. "The second anything goes on there, it's gone."  
Many of this year's orders are coming from first-time poultry producers. Because of the COVID-19 pandemic, more people are looking for ways to secure food supplies for their families, Howard notes.
"Everybody's looking to be sustainable," she says. The number of new customers has increased by about 50% this year compared to last year.
Besides dealing with the increased demand, the hatchery has been adapting its approach to sales. Some customer service representatives, who handle phone orders and questions, previously worked for the hatchery on-site, but they now all work from home. That change is likely to be permanent, Howard notes.
The hatchery's retail store was temporarily closed at the beginning of the pandemic, but the hatchery was able to continue serving customers with the store's drive-thru.
Previously, the drive-thru had been used mostly for feed pickups, but this spring, the staff began delivering supplies and chicks directly to customers' vehicles as well, explains Cheryl Filak, store manager. The store was reopened for walk-in business in November, but drive-thru pickups are still available.
Filak has been dealing with a variety of supply-chain challenges as well. For instance, unmarked Styrofoam egg cartons have been in short supply, partly because people have been stocking up on meat. That led to an increased demand for Styrofoam meat trays, so less Styrofoam has been available for egg cartons.
Filak also is waiting on some delayed orders for chicken feeders, waterers and other merchandise for the store. COVID-19 caused a backlog in shipping from other countries, and manufacturers both in the U.S. and in other countries are having trouble keeping up with demand.
In some cases, plants that normally make poultry equipment shifted production to fill the urgent need for personal protective equipment, Filak explains.
Finding supplies needed to safely operate the hatchery has been challenging too, Filak adds. "At first, getting any PPE was really trying," she says. Keeping the staff healthy is a priority. The hatchery has chicks incubating and orders coming in constantly, she explains. "We're always four weeks out in work, so we can't afford to get sick."
History of customer service
Although 2020 has been an unusual year, Meyer Hatchery's response has been a continuation of the business' ongoing dedication to customer service. The hatchery started in 1985 when Karen Meyer began hatching chicks with the help of her mom and four young children.
At the time, she and her husband were dairy farming, along with her parents. "It basically started out as a hobby," Meyer recalls.
Through the years, the hatchery invested in equipment, expanded its breeding flocks and added additional breeds to meet demand. In 2000, they put up a new hatchery facility at the family dairy farm to consolidate operations.
A few years later, they began computerizing their record-keeping system and gradually began building a website and online ordering system at meyerhatchery.com. Customers can order through their catalog as well.
The hatchery now offers dozens of breeds of chicks, including many rare breeds, as well as ducklings, goslings and turkey poults. Their computerized ordering system allows customers to select a few chicks from several different breeds in a single order. While local customers come to the retail store to pick up their orders, most are shipped out by mail.
The hatchery business has been able to grow by paying attention to what customers want, whether it's additional poultry breeds or specialized equipment. "Our main goal is to maintain our customers," Meyer explains.
Looking forward, the hatchery is hoping to see many of this year's new customers continue raising poultry, even after the COVID-19 crisis passes. The hatchery offers a variety of starter kits, supplies and educational materials to help customers get started, Filak points out.
Once people try raising their own poultry, they see it doesn't require much space or effort to supply food for their family, she says.  "I think people realize it's really not all that different than raising a dog or a cat."
Subscribe to receive top agriculture news
Be informed daily with these free e-newsletters
You May Also Like
---