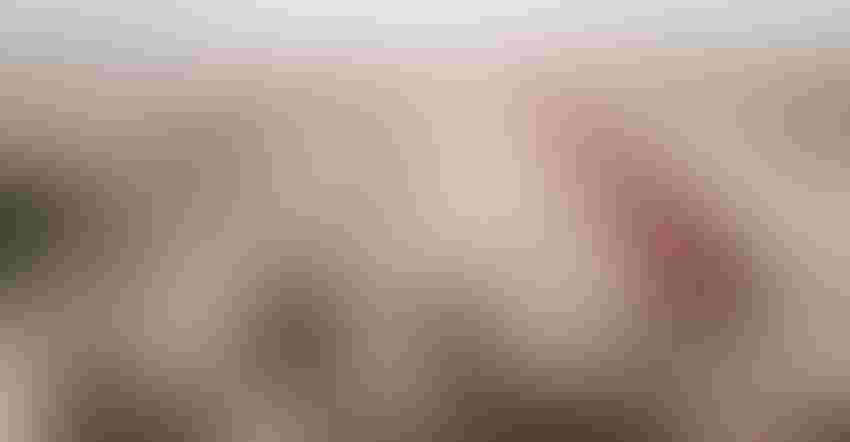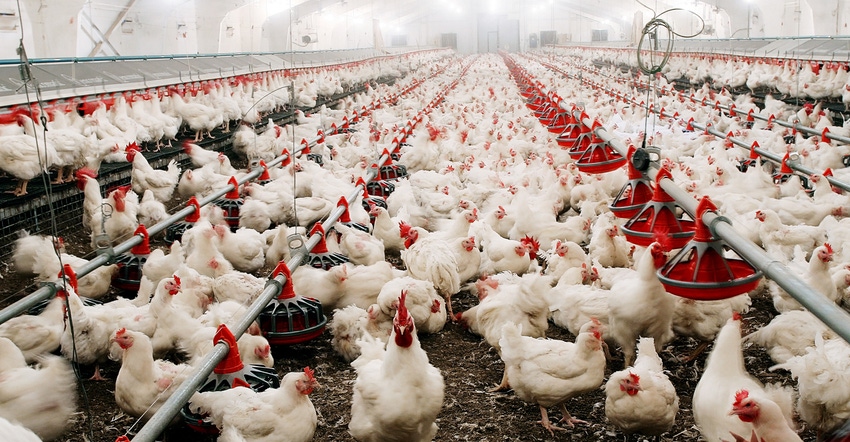 POULTRY: Prices of eggs and poultry products have increased tremendously in 2022, partly due to the spread of avian influenza.
Siarhei Shuntsikau/getty images
As the migratory birds head south for the winter, they are again the source of the spread of highly pathogenic avian influenza (HPAI) across the country. Recent outbreaks in Iowa have affected over 2 million birds, which leads to the question of how the latest outbreak could affect prices at the grocery store.
Iowa State University livestock economist Lee Schulz says while the cost in the grocery store is quite a bit higher than a year ago, those prices are expected to decrease as long as outside factors don't change. "We are looking at a time of high increase in demand of turkey, especially with the holidays, which tends to affect the prices — but we also need to realize production costs have continued to rise, including feed, fuel and transportation," he says. "Highly pathogenic avian influenza has also caused an increase in cost in 2022."
The USDA forecast for turkey prices has increased 28%, as compared to the same quarter in 2021. Egg prices are up 90% over 2021, which is a decrease since the year-over-year high of a 167% increase was seen in the second quarter of 2022.
About the disease
According to the Iowa Department of Agriculture and Land Stewardship, HPAI is a highly contagious viral disease affecting bird populations. It can travel in wild birds without those birds appearing sick, but if contracted by domestic birds, it is often fatal.
Signs of HPAI include sudden bird deaths without any clinical signs, lethargy and lack of energy and appetite, decreased egg production, difficulty breathing, coughing, sneezing, nasal discharge, stumbling, and diarrhea. If bird owners suspect any of these symptoms, they should call their veterinarian immediately.
According to USDA's Animal and Plant Health Inspection Service, as of the first part of November, HPAI has been confirmed in 604 flocks in 46 states, with 50.12 million birds affected. In Iowa, 22 flocks have contracted the disease, affecting nearly 15.5 million birds in 2022.
The largest flocks with confirmed cases this fall have been commercial egg layers in Wright County, where two separate flocks totaling more 2.1 million birds being affected.
"With HPAI continuing to be a significant threat across the country, this is a difficult and stressful time for poultry farmers and egg producers," says Mike Naig, Iowa Secretary of Agriculture. "We have been preparing for the possibility of additional outbreaks and are working closely with USDA and producers to eradicate this disease from our state. With migration ongoing, we continue to emphasize the need for strict biosecurity on poultry farms and around backyard flocks to help prevent and limit the spread of this destructive virus."
No human health concerns
While many birds have died or been put down to prevent spread of HPAI, there is no public health concern, according to the U.S. Centers for Disease Control and Prevention. It is safe to eat properly handled and cooked poultry and poultry products.
Schulz says with the increase in poultry prices and perhaps shorter supplies, he has observed the increase in sales of other meats. "We usually see a rally for beef rib roasts for the later holidays, but the demand has started sooner this year, which may be due to higher turkey prices," he says.
The prices seen on the coasts where the populations are greater are expected to be even higher than seen in Midwest grocery stores, due to the elevated transportation costs. These prices aren't expected to come down until the second quarter of 2023, as long as supplies bounce back.
"The good thing about poultry is, the supply comes back much more quickly than hogs or cattle; so while we have seen these increases in 2022, we may get back to a more reasonable level in 2023 as flocks get restocked and back into production," Schulz adds.
Subscribe to receive top agriculture news
Be informed daily with these free e-newsletters
You May Also Like
---