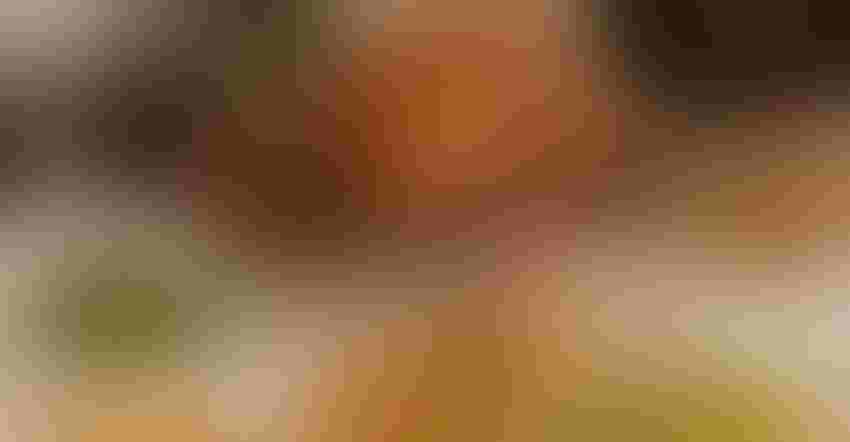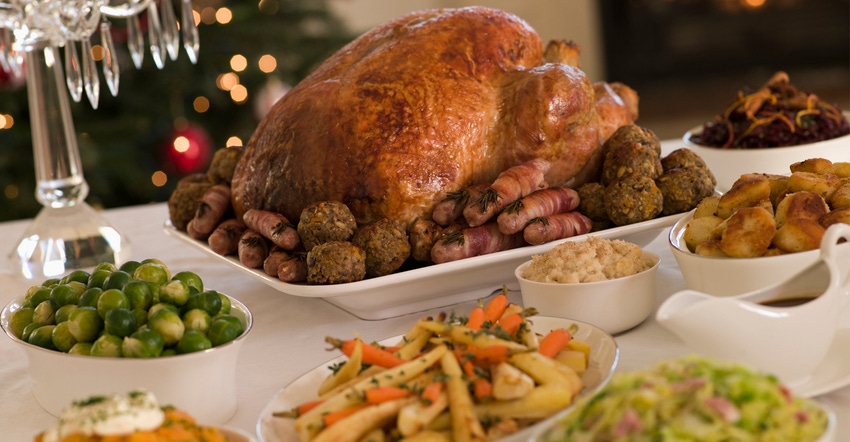 PRICE BREAK: The average cost, according to an AFBF survey, of the 2017 Thanksgiving dinner is down 75 cents from a year earlier.
monkey business images/thinkstock
For the second consecutive year, the overall cost of Thanksgiving dinner has declined.
According to American Farm Bureau Federation's 32nd annual price survey of classic items served on Thanksgiving Day, the average cost of this year's feast for 10 is $49.12, a 75-cent decrease from last year's average of $49.87.
The big ticket item — a 16-pound turkey — came in at a total of $22.38 this year. That's roughly $1.40 per pound, a decrease of 2 cents per pound, or a total of 36 cents per whole turkey compared to 2016, according to Michigan Farm Bureau livestock dairy specialist Ernie Birchmeier.
"The cost of the dinner is the lowest since 2013 and second-lowest since 2011," Birchmeier says. "American consumers, hopefully, recognize and are thankful that even as family farmers continue to face economic challenges, they remain committed to providing a safe, abundant and affordable food supply for consumers at Thanksgiving and throughout the year." 
According to the Michigan Ag Council, Michigan ranks 15th in the nation in turkey production and comprises 3% of the turkey industry by volume.  And according to Michigan Allied Poultry Industries, total annual turkey production in Michigan is 6 million birds, with an economic impact to the state totaling $100 million.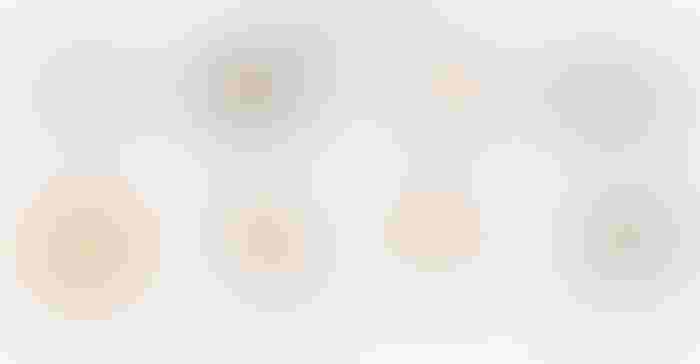 The shopping list for Farm Bureau's informal survey includes turkey, bread stuffing, sweet potatoes, rolls with butter, peas, cranberries, a veggie tray, pumpkin pie with whipped cream, and coffee and milk, all in quantities sufficient to serve a family of 10 with plenty for leftovers.
Consumers continue to see lower retail turkey prices due to continued large inventory in cold storage, which is up almost double digits from last year, says John Newton, director of Market Intelligence from AFBF.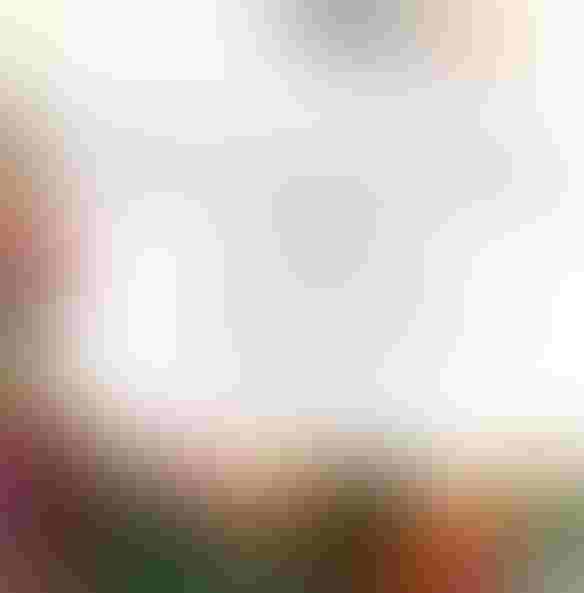 Foods showing the largest decreases this year in addition to turkey were a gallon of milk, $2.99; a dozen rolls, $2.26; two 9-inch pie shells, $2.45; a 3-pound bag of sweet potatoes, $3.52; a 1-pound bag of green peas, $1.53; and a group of miscellaneous items including coffee and ingredients necessary to prepare the meal (butter, evaporated milk, onions, eggs, sugar and flour), $2.72.
"Milk production has increased, resulting in continued low retail prices," Birchmeier says. "In addition, grocers often use milk as a loss leader to entice consumers to shop at their stores."
Items that increased modestly in price were a half-pint of whipping cream, $2.08; a 14-ounce package of cubed bread stuffing, $2.81; a 30-ounce can of pumpkin pie mix, $3.21; and a 12-ounce bag of fresh cranberries, $2.43.
A total of 141 volunteer shoppers checked prices at grocery stores in 39 states for this year's survey. Farm Bureau volunteer shoppers are asked to look for the best possible prices, without taking advantage of special promotional coupons or purchase deals, such as spending $50 and receiving a free turkey.
Shoppers with an eye for bargains in all areas of the country should be able to purchase individual menu items at prices comparable to the Farm Bureau survey averages. Another option for busy families without a lot of time to cook is ready-to-eat Thanksgiving meals for up to 10 people, with all the trimmings, which are available at many supermarkets and take-out restaurants for around $50 to $75.
The AFBF Thanksgiving dinner survey was first conducted in 1986.
Source: MFB
Subscribe to receive top agriculture news
Be informed daily with these free e-newsletters
You May Also Like
---