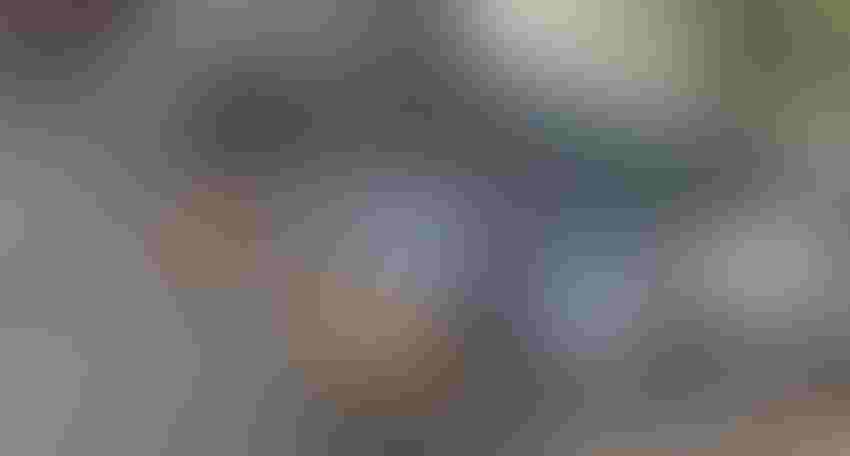 Highly pathogenic avian influenza is still killing birds throughout the West, as poultry flocks in Montana and Washington are the latest to see outbreaks, according to state agriculture officials.
The Montana Department of Livestock in mid-December confirmed that HPAI killed a small backyard poultry flock in Flathead County. This case marks the 16th HPAI affected flock in the state since the start of the outbreak in March.
In Washington, the disease struck a large commercial flock in early December, marking the first commercial facility in the state to encounter the illness. The operation reported high numbers of sudden death in their chickens in a single barn at one of their farms to Washington State Department of Agriculture officials. Other birds were lethargic and showing additional signs of illness; prompting an investigation by state and federal veterinarians, according to WSDA.
The 2022 HPAI variant continues to have a significant effect on commercial and backyard flocks, with over 56 million birds in 47 states affected nationally. The highly contagious virus spreads rapidly in poultry environments, causing severe illness or death among infected birds or animals. There is little to no risk to the public.
Related: Avian flu cases harm producers, poultry prices
There have been more than 250 commercial flock detections in two dozen states across the country since the beginning of the outbreak in February. While most outbreaks in the West have been in small backyard flocks, several large commercial operations have been affected.
In California, the disease had decimated 685,000 birds as of mid-November after H5N1 strain was detected at a turkey farm in late summer, according to the California Farm Bureau. A small-scale producer southwest of Portland, Ore., that sells eggs to the public reported a case in early November.
Because of HPAI, the Philippines has suspended poultry shipments from California as well as Hungary and Japan. The ban includes imports of domestic and wild birds, poultry meat, day-old chicks, and eggs, RFD-TV reports. The moves come after the Philippines stopped poultry exports from Missouri, Minnesota, Iowa, North Dakota and South Dakota in response to the devastating infections in the Midwest, RFD-TV has noted.
With 37 flocks (36 domestic and one commercial) infected this year, WSDA Avian Health Program Lead and Commercial flock liaison, Dr. Dana Dobbs, urges bird owners, commercial and domestic, to continue their dedication to enhanced biosecurity efforts especially with increasing detections in migrating waterfowl.
'The losses are devastating'
"The ongoing detections of avian influenza in our domestic flocks, commercial flocks and wild birds are incredibly unfortunate," Dobbs said. "No matter the type or size of an operation, the losses are devastating for everyone." 
Migratory waterfowl are the primary source of HPAI. Wild birds can be infected and appear healthy but shed virus in the feces, saliva, and respiratory secretions. Domestic poultry become infected through direct contact with wild birds, or through contact with contaminated objects, equipment, or the environment.
"HPAI has impacted over 80,000 domestic birds in Montana." said Martin Zaluski, Montana State Veterinarian "The impacts of this year's disease outbreak are substantial."
Infected or sick birds can exhibit numerous signs such as swollen eyes, discolored comb and legs, a significant drop in egg production, or decrease in water and feed consumption. However, the most common sign has been sudden death of multiple birds within a flock.
Related: Avian flu roaring back in West, nation
Infected flocks are placed under quarantine and any remaining birds on the premises are required to be depopulated to prevent further disease spread. Flock owners are eligible to receive indemnity on depopulated birds from the USDA.
In addition to restrictions on the affected flock, state agriculture officials will conduct disease surveillance of poultry premises within 6 miles of the affected premises. Surveillance includes contact with premises to inquire about any sick birds and weekly sampling for premises that may sell poultry or poultry products.
Biosecurity measures to protect flocks include:
Prevent contact between wild or migratory birds and domestic poultry, including access by wild birds to feed and water sources.

House birds indoors to the extent possible to limit exposure to wild or migratory birds.

Limit visitor access to areas where birds are housed.

Use dedicated clothing and protective footwear when caring for domestic poultry.

Immediately isolate sick animals and contact your veterinarian or MDOL.
Existing safeguards to keep food safe and wholesome are sufficient to protect people, and the food supply in the United States is one of the safest in the world. As a reminder, the USDA recommends cooking poultry to 165 degrees Fahrenheit.
Source: Montana Department of Agriculture, Washington State Department of Agriculture
About the Author(s)
Subscribe to receive top agriculture news
Be informed daily with these free e-newsletters
You May Also Like
---