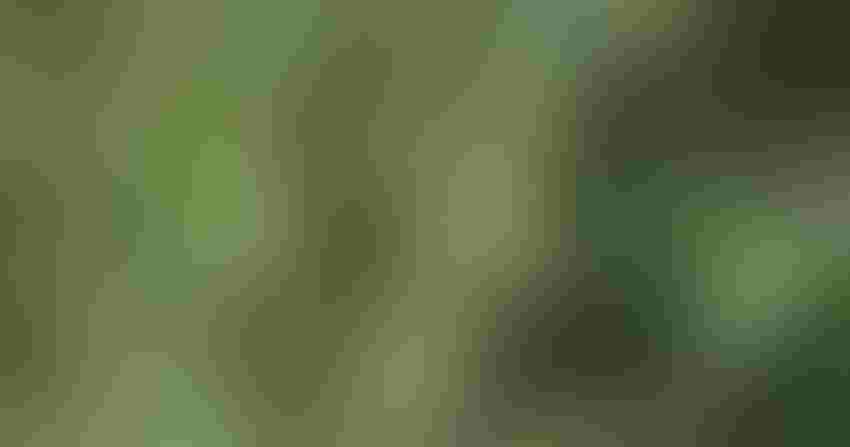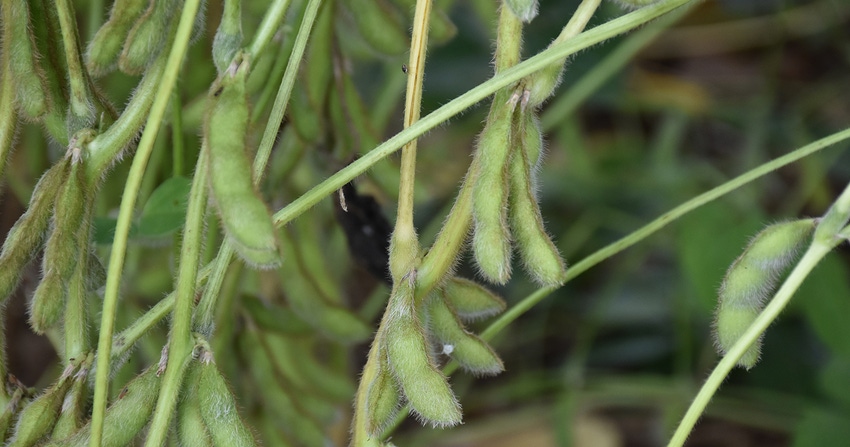 USDA is now forecasting a U.S. soybean crop of 4.378 billion bushels, which would be the fourth largest on record after 2021. 2017 and 2018.
Brent Murphree
USDA's September World Agricultural Supply and Demand Estimates or WASDE Report produced a number of surprises, not the least of which were the Economic Research Service and National Agricultural Statistics Service forecasts for the 2022 soybean crop.
In the Sept. 12 report, USDA reduced its projected U.S. soybean planted area by 570,000 acres to 87.455 million acres and its estimated yield average from the 51.9 bushels per acre in its August forecast to 50.5 bushels per acre for September.
Although U.S. soybean farmers could still produce the fourth largest crop on record if harvest conditions allow this fall, those and other adjustments made by Agriculture Department analysts were unusual, according to presenters participating in the U.S. Soybean Export Council's (USSEC) September WASDE webinar.
"Typically, the USDA does not do the acreage review until the October set of numbers," said Randy Mittelstaedt, head of RJO Market Insights at R.J. O'Brien. "They felt they had enough information with the Farm Service Agency program acreage release several weeks ago and other farmer input that they could go ahead and make that revisit of acreage levels for this month's report.
"Quite frankly, the reduction was a little surprising. There's no doubt about it. The relationship between the FSA program acreage data set and NASS U.S.-wide acreage numbers is not always the best, but it's usually good enough to give an indication of the direction of the USDA acreage revision. We thought there was a possibility of a slight uptick in the previous USDA numbers."
Significant changes
The U.S. soybean crop outlook has undergone significant changes since USDA released its Planting Intentions Report last March. Back then, USDA said U.S. soybean farmers could plant up to 91 million acres of their crop in 2022.
Because of the reductions since then, which started with the loss of 1.1 million acres due to adverse weather conditions at planting in North Dakota, USDA is now forecasting a U.S. soybean crop of 4.378 billion bushels, which would be the fourth largest on record after 2021. 2017 and 2018.
"USDA balanced the drop in production with a combination of cuts to both exports and soybean crush," said Mac Marshall, vice president of market intelligence for the USSEC and the United Soybean Board. "Crush was revised down slightly by 20 million bushels while the export forecast was reduced by 70 million bushels.
"Now putting the cuts in production and reconciling them with the cuts to crush and exports the projected carry out for the 2022-23 marketing year is now 200 million bushels. That's down 45 million bushels from the prior month's estimate."
Besides adjusting its U.S. numbers, USDA also reduced its estimate of global soybean inventories from 101.4 million metric tons to 98.92 million metric tons, and Chinese imports of soybeans were cut by 1 million metric tons.
Carryout forecast
The carryout forecast of 200 million bushels came in below the average of market analysts pre-report estimates. November soybean futures closed at $14.48 the week of Sept. 12 as soybean futures traders tried to figure out the implications of the report.
"The largest reductions occurred in Illinois, Iowa and South Dakota," said Marshall. "As for yields, even with the cuts, four states are still on a pace to set yield records, but you can also see the impact that dryness has had across the central Plains."
"I think we need to keep in mind the methodology SUDA has when they're estimating the August numbers," said Mittelstaedt. "For lack of a better word it's still based on subjectivity. They're looking at farmer survey input data, they're looking at satellite data, but they're not in the fields yet for the August report.
"For the September report it's the first time they're in the fields. They're actually doing field surveys and that's when we really start to see what's there and what's not there. In the 11 objective yield survey states in today's report, pod counts were down nearly 7% from a year ago – the lowest since 2019 and the second lowest of the last seven or eight years. That's where the big shock came from."
Historically, pod count numbers increase from the September report to the final report the following January. "Over the last six years the increase on average has been about 5%," Mittelstaedt noted. "The thing that is troubling or concerning to us is that when we look at the last time we had historically low pod counts was in 2019. In 2019, the increase was only 1.5% compared to the 5% average for the last six years.
"We really need to see what that October number is to determine if we're adding bushels or subtracting bushels in the overall scheme of things relative to today's estimate."
About the Author(s) Forrest Laws, senior director of content for Farm Press, spent 10 years with The Memphis Press-Scimitar before joining Delta Farm Press in 1980. He has written extensively on farm production practices, crop marketing, farm legislation, environmental regulations and alternative energy. He now oversees the content creation for Delta, Southeast, Southwest and Western Farm Press. He resides in Memphis, Tenn. He served as a missile launch officer in the U.S. Air Force before resuming his career in journalism with The Press-Scimitar.
Subscribe to receive top agriculture news
Be informed daily with these free e-newsletters
You May Also Like
---