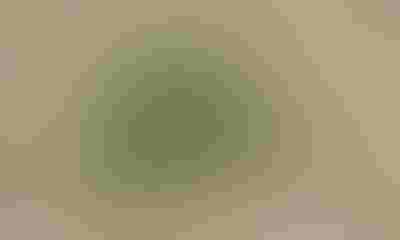 OK, you planted May 7 in between rains, and you don't have the stand you hoped for in a couple of cornfields. Should you replant or keep the stand you have now?
Part of the answer may depend on what it would cost to replant. Companies vary in replant policies. Some companies offer free seed for replanting, while others may pay a portion of the cost.
Corn Illustrated 5/16: 4 keys to getting the most from Bt traits in corn
Perhaps more important than cost of replanting is the potential yield you can expect if you leave the stand.

TRY AGAIN OR KEEP IT? As the calendar moves toward June, odds favor keeping thinner stands than you might like.
Here's what the Purdue University Corn & Soybean Field Guide, 2016 edition, says about yield potential for various planting dates and stand counts. The guide contains a chart based on past research that indicates what you can expect in terms of yield potential versus various stands and planting dates.
Check out these three examples:
1. You planted May 7 at 32,000 seeds per acre, but the stand is 25,000 plants per acre. Research data says you can still expect 95% to 96% of final yield. You could still achieve 190 bushels per acre at 95% of a 200-bushel yield potential. If you replant May 30 and achieve 32,000 plants per acre, yield potential is 81%, or just over 160 bushels per acre.
2. You planted May 7 and only have 16,000 plants per acre due to excess rain plus insect damage. Half of the stand is going to look ugly. But past performance says you can still achieve up to 82% of final yield, or about 165 bushels per acre. Replant now to achieve a perfect stand and your potential is still just over 160 bushels per acre.
Corn Illustrated 5/9: 20 corn insect pests, and 3 of the most common ones
3. Suppose you plant May 30, but a heavy rain crusts your tilled field, and you get 24,000 plants per acre. This time potential drops to just under 160 bushels per acre. But if you replant later, say June 9, even at a stand of 32,000 plants per acre, odds favor a top yield around 140 bushels per acre.
Subscribe to receive top agriculture news
Be informed daily with these free e-newsletters
You May Also Like
---