R7 Web-Based Tool Combines Satellite Images with Data For Variable Rate Seeding, Application
R7 Web-Based Tool Combines Satellite Images with Data For Variable Rate Seeding, Application
Think DifferentKeith Roberts has collected yield data from his Morral, Ohio, fields for many years, but says he doesn't want to rely too heavily on that alone for his agronomic decisions. "The R7 Tool results don't always match up completely with yield data," he says. "I like that this new system takes other things into consideration. It's another piece of the puzzle to help maximize yields."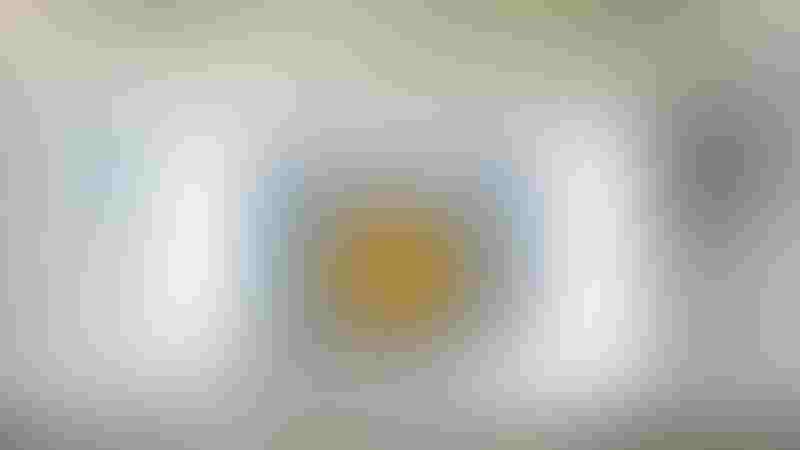 Mounds of data and layers of field maps are common elements of precision farming systems. A new web-based tool simplifies variable-rate technologies, combining historical field satellite imagery with test plot data to field-tailor seed selection and prescriptions for planting and fertilizer application.
The R7 Tool was introduced 1½ years ago by WinField, the seed and crop protection products arm of Land O'Lakes. Since then, the company has trained more than 3,000 cooperative and retail agronomists to use the tool with farmers to evaluate their fields' variability.
The process starts with satellite photos of a specific field, including a bare soil image, USDA soil survey map and crop images from two recent dry years and two recent wet years. Used to measure plant biomass, four crop images are all chosen from the same time of year, when the crop's vegetative level is the highest, (between the VT and R4 stages).
"Those images measure greenness, or health, of the crop, which has been shown to correlate with yield potential," says Dave Gebhardt, WinField director of agronomic data and technology. It works extremely well with corn and cereal crops, he says, helping identify agronomic issues and variation in a field's yield potential.
The satellite images and vegetative indices are used to create a map of different management zones within a field. That map is then used to develop variable-rate seeding and fertilizer prescriptions for that field.
"You don't need historical yield data or soil test results, but if you have those things, it's great to layer them into the process," says Gebhardt. "If you don't have data, or have a new field to manage, you can create a map on any field in the U.S."
Like what you're reading? Subscribe to CSD Extra and get the latest news right to your inbox!
The other part of the R7 Tool is a proprietary database of hybrid information based on years of field trials conducted at WinField's 197 U.S. Answer Plots. "From the Answer Plot data, we provide the grower with calculations for hybrid responses to changes in plant population, nitrogen levels and crop rotations," says Gebhardt. For example, hybrids differ in their response to corn-on-corn versus corn-on-bean rotation. Data drives all those scores, on every hybrid in the Answer Plots, he says.
Data is collected on Croplan brand hybrids and varieties, as well as the latest numbers from partner seed companies like Mycogen, NK Brand, DeKalb and Asgrow, as well as competitive brands, such as Pioneer.
Drought complicates trials
For Keith Roberts, 2012 wasn't the best year for testing new precision farming technology. The drought impacted his corn and soybean fields, near Morral, Ohio, so he wasn't able to see as much of a yield increase as he was hoping for from variable-rate planting. But he's still optimistic about its potential.
"We're definitely going to use it again this season and I expect we'll see some yield benefit by increasing the populations on the darker soils," he says. "We typically have three to four different soil types in each field, so we know there is variation."
Knowing how to read the satellite images is important, says Roberts' agronomic consultant, Christina Howell, of Sunrise Cooperative, Crestline, Ohio. "In the corner of one of Keith's fields, we saw a noticeable difference in the crop. After scouting and soil probes, we figured out it was due to soil compaction. While he couldn't do anything about it last summer, he did some tillage in that part of the field last fall."
In other cases, images reveal possible nutrient deficiencies. "Tissue tests can confirm them; then the grower can make an in-season application," she says.
Some differences show up that require investigation, she says. "Then we have to ask if they've done some tiling lately or changed an aspect of their crop management.
One farmer had a mysterious strip on his field image where the crop clearly looked different, she recalls. "It turns out a gas line had been laid across that field several years ago and, in the process, different soil types had been unearthed along that strip."
Start with one or two fields
The tool's name is derived from WinField's R7 placement strategy, which matches crop inputs with field conditions. The seven key components include: genetics, soil type, plant population, cropping system, traits, plant nutrition and crop protection.
Fields with the most variability are likely to benefit most from variable-rate planting and using multiple hybrids, says Joel Johanningmeier, Winfield R7 sales specialist. "But even those fields that seem fairly uniform could vary more than you'd expect."
The R7 Tool helps most in choosing the right genetics for the right soil type, adds Johanningmeier. "Once a grower is confident in those choices, we can look at other management aspects, such as how those hybrids respond to population changes, and then the nutrient needs of those various population levels. But it all starts with making the best hybrid choices.
"Answer Plot data usually includes several years of yield results on new hybrids, and that allows growers to plant some of the newest numbers on their fields with more confidence," he says.
You might also like:
11 Considerations When Deciding on Fungicide Seed Treatment
Potential for Herbicide Carryover in 2013
Subscribe to receive top agriculture news
Be informed daily with these free e-newsletters
You May Also Like
---