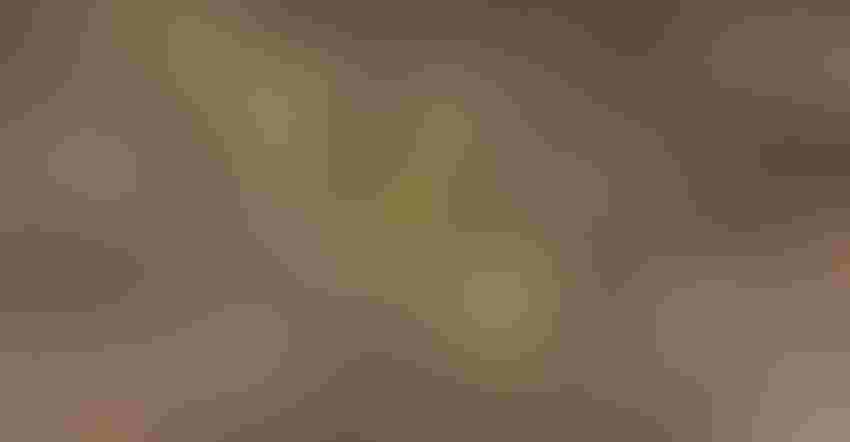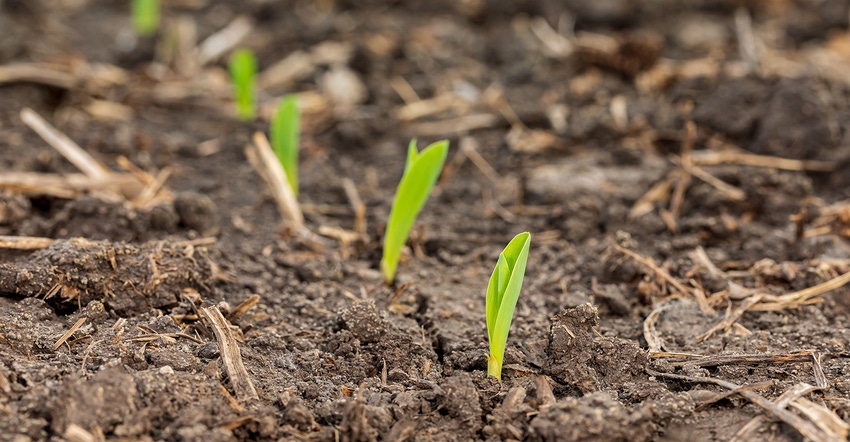 A farmer survey conducted by Farm Futures ahead of next week's Prospective Plantings report from USDA suggests that farmers planned early for high 2022 input costs and have been largely unmoved by recent swings in commodity prices in making 2022 acreage decisions.
Of the 973 farmers participating in the survey, conducted via email from February 28 – March 17, 62% expect profits will be lower in 2022 than in 2021. Of those respondents, 95% cited higher input costs as the primary reason for lower 2022 profits.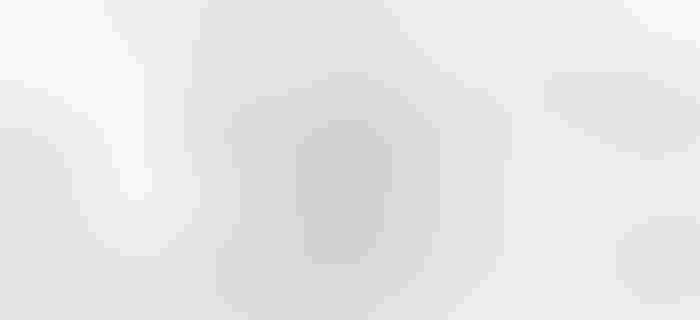 Corn futures prices have fought to buy back acreage from soybeans as Ukraine's crop remains in limbo and persistent drought that has severely damaged both South America's corn and soybean crops. At market close on Tuesday, the new crop soybean-corn ratio stood at 2.24, in clear favor of higher corn acres in 2022. But even as multi-year price highs have been realized in grain futures markets since the Russian invasion into Ukraine over the past month, input costs continue to be the more concerning factor for farmers as 2022 acreages are plotted out.
Over 43% of farmer respondents expect 2022 costs of production to increase by more than 20% from year ago expenses. Illinois production costs for nitrogen, phosphate, and potash requirements for 200 bushel/acre corn yields have risen over 1% since the Russian invasion to $219-$240/acre – double last year's prices.
Prior to the Russian invasion of Ukraine, USDA raised its 2022 total farm expense forecast by 5% from 2021 to $411.6 billion for the current calendar year. When adjusted for inflation, that is the largest annual production expenditure for U.S. farmers since 2015.
The Black Sea conflict has escalated the input price surge in recent weeks. Wholesale urea prices at New Orleans have risen more than two-thirds in the past month to a contract high of $983.27/ton. DAP prices at Gulf ports have increased 26% in that same time period to $1,083.03/ton – a 13.5-year high for wholesale DAP.
Contrarily, 37% of survey respondents only anticipate a 6%-15% increase in cash receipts for crop sales in 2022 compared to a year prior. USDA forecasted a 7% increase in cash receipts from crops and livestock in 2022 in its February 2022 report.
Only 9% of surveyed farmers indicated 2022 crop rotations would change significantly from 2021 outlays, barring any chances for replanting. Just over 13% of respondents can change 50% or more of their crop acreage annually based on market fluctuations, suggesting that growers are likely more responsive to fluctuations in input pricing this year rather than gross revenue potential.
2022 corn and soybean outlays
The March 2022 Farm Futures survey pointed to few changes in farmer sentiments from its January 2022 predecessor, finding 90.4 million acres of corn and 92.2 million acres of soybeans will be planted in 2022. If realized, it will be only the third time in history soybean acreage has surpassed that of corn, trailing only 2018 and the Payment-in-Kind (PIK) program year of 1983.
The Farm Futures 2022 corn acreage estimate will be a 3.2% drop from 2021 acreage, if realized. It would be the smallest planted corn acreage since 2019's 90.7 million acres were planted and harvested amid excessively wet conditions. Conversely, the 2022 soybean crop would best 2017 sowings of 90.2 million acres as the largest soybean crop on record.
Farm Futures forecasts yields at USDA's trendline estimates, assuming normal weather patterns and fertilizer applications. Nearly 84% of surveyed farmers reported receiving fertilizer in the form desired for the 2022 growing season.
With 72% of growers reporting applications of nitrogen, phosphate, and/or potash fertilizers this spring and crop budgets largely in the black despite the high-cost environment, it seems unlikely farmers are going to risk 2022 yields by reducing fertilizer applications this year.
Assuming trendline yields of 181.0 bushels per acre, the 2022 corn harvest will total 14.97 billion bushels, trailing the 2016 (15.15B bu.) and 2021 (15.12B bu.) crops as the third largest on record.
If farmers indeed plant 92.2 million acres of soybeans in 2022 and trendline yields of 51.5 bushels per acre materialize, the 2022 crop will likely rise to 4.71 billion bushels. It would be the largest soybean crop planted and harvested on record, besting the previous production high of 4.43 billion bushels recorded last year.
Price implications
USDA issued preliminary 2022 acreage forecasts at its annual Agricultural Outlook Forum last month. Those estimates pointed to larger corn and smaller soybean acres than the Farm Futures forecasts.
However, these are not typical – or official – USDA acreage projections. These preliminary estimates are based on economic models and historical assumptions – they do not use the farmer survey statistics generated for Crop Production reports by the National Agricultural Statistics Service. Nor do the figures account for realigned global trade flows in the grain and oilseed markets following Russian's military invasion into Ukraine in late February.
Farm Futures is forecasting 2022/23 U.S. corn exports at a conservative 2.5 billion bushels amid anticipated Ukrainian crop shortfalls while keeping other domestic usage metrics consistent with 2022 AOF forecasts. At a projected annual usage of 14.99 billion bushels, Farm Futures predicts 2022/23 corn stocks will fractionally increase to 1.45 billion bushels from current marketing year estimates of 1.44 billion bushels.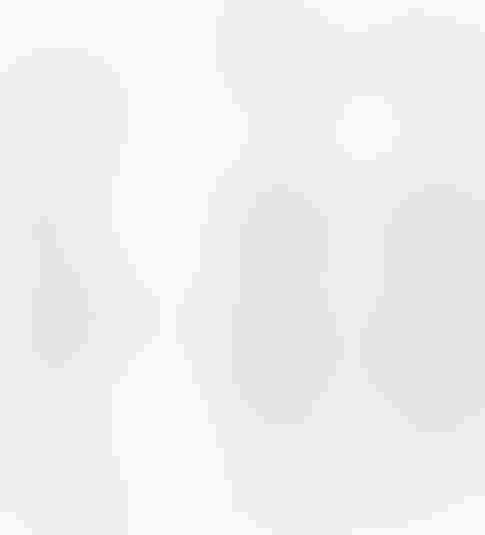 But amid a smaller crop and increasing global demand for U.S. corn, that will hardly move the needle on tight corn domestic corn supplies. Stocks-to-use ratio will remain steady at 9.6% next year, sliding just behind the 2021/22 ranking at the 10th tightest supply in U.S. history, likely ensuring high prices for another consecutive year.
U.S. soybean export volumes are forecasted 2% higher in 2022 than in the 2021 marketing campaign to 2.19 billion bushels amid shrinking South American supplies this year and a slight expansion of China's soybean crop expected this summer.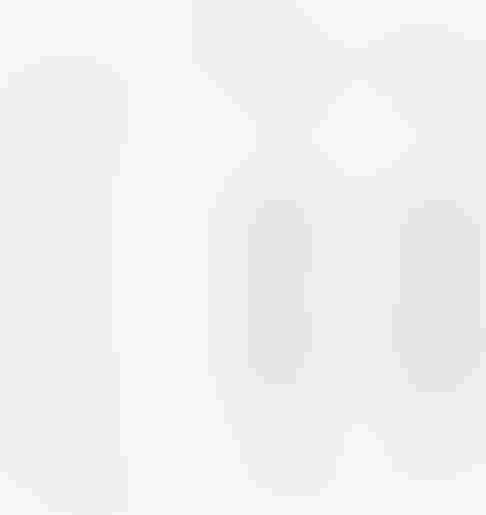 Combined with 2022 AOF predictions, Farm Futures pegs 2022/23 U.S. soybean usage at 4.57 billion bushels – a 3% annual increase in usage rates. A larger U.S. crop thanks to the addition of fringe acreage at the edge of the U.S. Corn Belt will grow the 2022/23 stocks-to-use ratio to 9.6% - a 3.1% increase from old crop stocks.
Soybean supplies will remain tight but will increase from the 16th tightest on record this year to the 28th in the new marketing year, similar to the 1983/84 and 2017/18 supply environments. Prices are at higher risk of falling in the new crop year, especially if normal weather patterns resume in South America.
What about wheat?
Farm Futures' winter wheat acreage is largely in line with current USDA-NASS survey estimates at 34.4 million acres. Spring wheat acreage, which is more dependent upon costly fertilizer supplies, is only forecast to rise 2.1% from 2021 sowings to 11.7 million acres.
Even with the lucrative premiums available on the spring wheat futures market, Farm Futures expects spring wheat acreage expansions to be limited by geographical and fuel constraints as well as soaring fertilizer prices and more challenging accessibility logistics for growers in the Northern Plains relative to other regions of the Heartland.
Persistent and ongoing drought in the Northern Plains will also play a significant factor in spring wheat's acreage viability this year. This logic also holds for durum acreage, which is projected to decline 6% from last year to 1.5 million acres.
Total 2022 wheat acreage is projected at 47.6 million acres, slightly below USDA's current forecasts due to spring wheat planting constraints. But it will be the largest U.S. wheat acreage since 2018's sowing of 47.8 million acres. If trendline yields hold, Farm Futures projects the 2022/23 wheat crop at 1.92 billion bushels – the largest crop since 2019's haul of 1.93 billion bushels.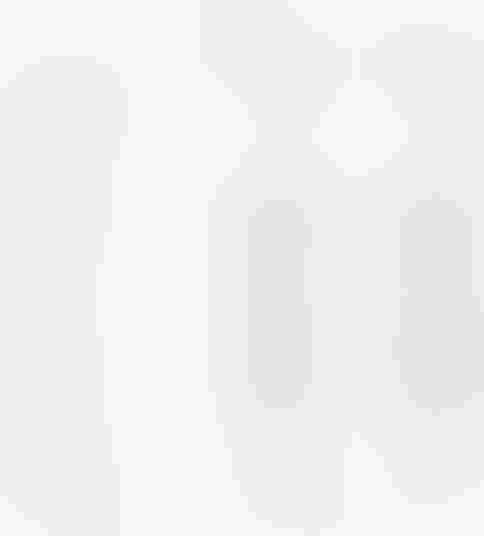 That is a big "if" as crop conditions and drought ratings threaten the viability of 2022 wheat yields in the U.S. Plains. Conditions improved slightly over the past week following precipitation across the region, but only 25% of top producer Kansas' winter wheat crop is in good to excellent condition as of Sunday.
Domestic usage rates are likely to see an uptick in export volumes, though high freight costs will continue to decrease U.S. wheat's competitiveness on the global market as Black Sea supplies remain constrained. Farm Futures expects some supply relief in 2022/23, with the stocks-to-use ratio rising 2.6% from current levels to 36.4%, easing from the 23rd tightest to the 29th tightest supply environment over the past year.
Other crop forecasts
At a combined acreage of 182.6 million acres, 2022 corn and soybean acres will top 2021's record of 180.6 million acres as the largest on record. Farm Futures projects total principal crop acreage for 2022 corn, soybeans, and wheat at 280.2 million acres – the largest combined acreage for the three crops since 2014.
That marks a 2.9-million-acre increase (1.3%) from 2021 acreage outlays. It will be the fifth largest combine acreage for the three crops on record, coming largely from increased winter wheat – soybean double crop rotations, decreasing corn and rice acreages, limited cotton and spring wheat acreage expansion, and a smaller cattle herd on the U.S. Plains reducing harvest requirements for forage crops.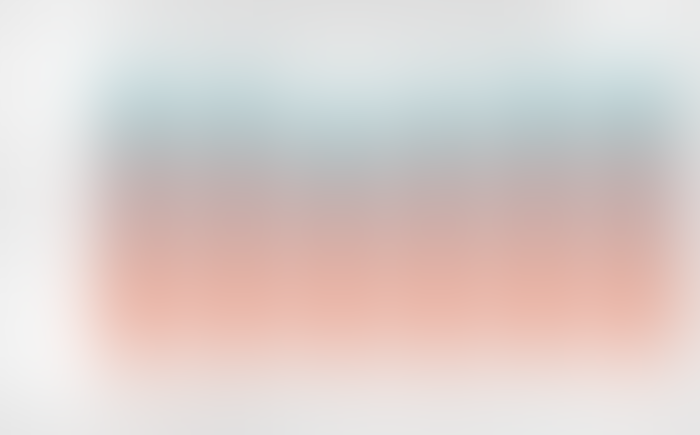 Farm Futures survey respondents were more bullish than USDA's current forecasts on 2022 sorghum acreage, reporting a 2.7% increase from 2021 sowings to 7.5 million acres in 2022 as international feed demand – especially for cheaper alternative feedstuffs – intensifies.
High chemical prices and questionable availability headed into the spring planting season will likely keep 2022 cotton acres from expanding as large as USDA's February 2022 forecasts. Farm Futures projects cotton acreage to rise 6.1% in 2022 to 11.9 million acres.
Rice acres are likely to give way to soybeans and other profitable row crops, falling by nearly 450,000 acres from last year to 2.1 million acres in 2022.
Mother Nature's last laugh
As drought and abnormal dryness continue to cover over 74% of the U.S., yield potential will hang heavily in the balance of spring weather patterns. A second consecutive season of La Niña weather patterns continues to exacerbate excessive dryness to the Plains and Upper Midwest while dousing the Eastern Corn Belt with surplus moisture heading into peak planting.
Farm Futures survey respondents overwhelmingly cited drought as a key concern for a successful and timely 2022 planting season. Mother Nature typically has the final say in acreage allocations, though this year the invisible hand of the market has been more active behind the scenes than any year in recent memory as the Black Sea conflict continues to roil commodity and financial markets.
Markets will gain a better understanding of potential 2022 supply forecasts after USDA-NASS releases its Prospective Plantings report next Thursday, March 31 at 11 a.m. CDT. Stay tuned to Farm Futures as our team covers the report's release live and provides real-time market analysis.
Subscribe to receive top agriculture news
Be informed daily with these free e-newsletters
You May Also Like
---