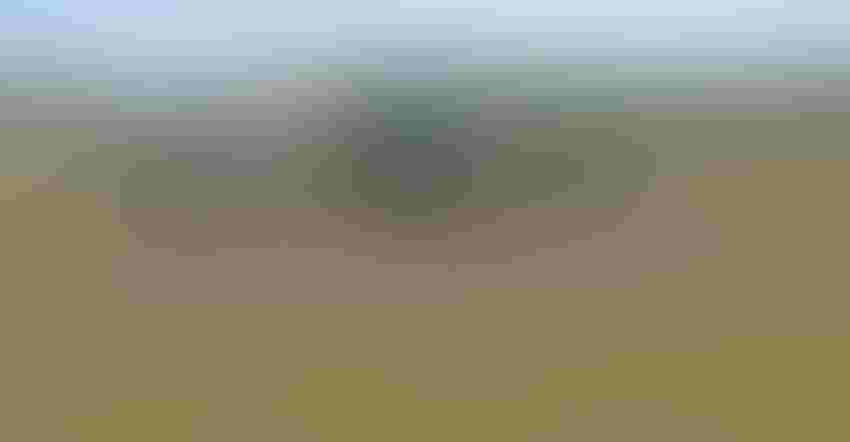 ADJUST FOR LATE PLANTING: Many soybeans were planted on time this year, but in isolated areas, rain has delayed planting. If you're still waiting to plant, consider some adjustments.
Tom J. Bechman
How wide is the range for planting dates in 2020? Some people's soybeans were damaged because they were already in the trifoliate stage when a surprise freeze hit May 9. Yet there were still people waiting to plant June 1 because of wet soils. That's a spread of at least two months.
Late planting may be the exception rather than the norm, as it was in 2019, when soybean planting progress was among the slowest ever. This year, however, there are still several growers with at least some late-planted acres. There will also be planned double-crop acres in areas where double cropping fits.
What was learned in previous years that might help you get a handle on managing later-planted beans this year? "We've still seen respectable yields from June-planted soybeans, if the weather during the rest of the season cooperates," says Steve Gauck, regional agronomy manager for Beck's, sponsor of Soybean Watch '20. At press time, the Soybean Watch '20 field wasn't planted.
The Soybean Watch '19 field was planted June 12 and still averaged just under 60 bushels per acre. Five acres of one variety in the field weighed on grain cart scales yielded just under 65 bushels per acre.
"When soybeans are planted later, the critical time during reproduction shifts from August into September," Gauck says. "September was relatively dry where the field was located last year, and the crop still performed well. We didn't run into major disease or insect issues there last year."
As a comparison, the Soybean Watch '18 field was planted during the first week of May and yielded just under 60 bushels per acre. Stinkbugs and other diseases were more prevalent in 2018. They weren't huge issues in the Soybean Watch field but were present. Some sudden death syndrome was also observed in 2018, but not in 2019.
In 2017, the first year for Soybean Watch, the field was planted June 6 and harvested after Thanksgiving. The field still averaged 50 bushels per acre. Slugs thinned stands, persisting through June that year, with stands down around 80,000 plants per acre in some areas. A 6-inch rain in early July caused flooding and left some drowned-out spots.
"That's why weather conditions during the rest of the season are so important," Gauck says.
Late-planting adjustments
 If you know you're planting late, you may want to make adjustments. Consider switching to a midseason variety for your area if you can obtain a suitable variety from your seed dealer.
"You may also want to bump seeding rate a bit," Gauck says. "Plants won't get as tall, so you try to increase the number of nodes per acre by having more plants."
A four-year on-farm Extension trial in Jay County, Ind., showed that 100,000 to 120,000 seeds per acre was a profitable rate on average. However, higher seeding rates performed better in 2019, when planting was delayed until late June.
The Purdue University Corn & Soybean Field Guide notes that, on average, you can obtain 92% of potential maximum yield planting June 10 and 82% June 20 with a midseason variety. For full-season varieties, it's 90% and 78%, respectively.
Subscribe to receive top agriculture news
Be informed daily with these free e-newsletters
You May Also Like
---