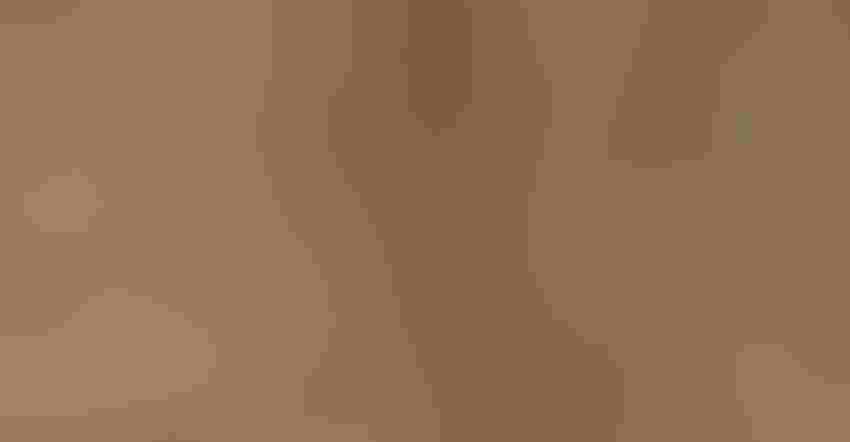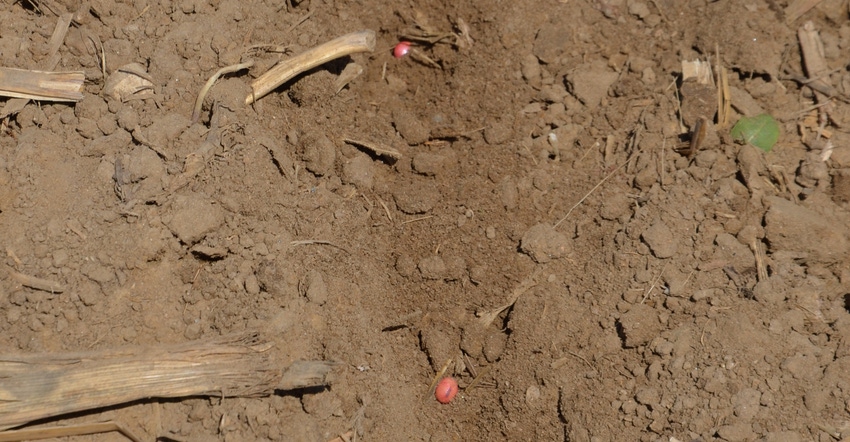 RIGHT DEPTH: Knowing how deep to plant soybeans can be difficult in conventionally tilled ground late in the planting season.
Tom J. Bechman
The odds were stacked against the Soybean Watch '22 field before the first soybean even went into the ground. Frequent rains delayed planting until June 3-4. According to the Purdue University Corn & Soybean Field Guide, this field already has suffered a yield hit. History says soybeans planted May 30 can achieve 94% of original yield potential based on planting date alone. Soybeans planted June 10 can only achieve 90%.
What can you do to retain as much yield potential as possible if you're forced into a delayed planting situation? "We think in terms of nodes per acre, so we make sure we're managing the crop to develop as many nodes per acre as possible," says Steve Gauck, a regional agronomy manager for Beck's, based near Greensburg, Ind. Beck's sponsors Soybean Watch '22.
Related: Stage soybean growth to make better decisions
Here are factors to consider when trying to maintain yield potential with later-planted soybeans:
Row spacing. Later plantings will benefit from 15-inch or narrower row spacings, Gauck says. In this case, even though the days were passing rapidly, the operator elected to plant only with his 15-inch splitter planter, rather than also sending the 30-inch-row planter used for corn to the field to get beans planted faster.
Maturity group. Groups 3 and 4 are often recommended in the region where this field is located. The operator planted two Group 3 varieties — one a 3.4-plus and the other a 3.6-plus maturity rating variety. If you're planting in late June, such as for double-crop soybeans, you might consider moving up half a maturity group for your area, Gauck says.
Seeding rate. The operator planted some soybeans in May before rains set in again at 140,000 seeds per acre. One strategy as it gets later is to up the seeding rate, hoping for more nodes per acre, Gauck says. In this case, the operator increased the seeding rate from 140,000 to 150,000 seeds per acre.
Weed control. "You certainly don't want weed pressure affecting late-planted soybeans," Gauck says. "You need to apply a preemergence and then have a plan for coming back post if necessary."
The last time this field was in soybeans, giant ragweed patches were an issue in one part of the field, the operator notes. If they escape residual control, he will go after them with a postemergence spot spray. His sprayer is equipped with an injection system so he can spot spray a specific herbicide over ragweed patches, but not over the entire field.
Stress mitigation. Since this field has irrigation available, the operator can irrigate to offset drought stress if dry weather develops later. Agronomist Betsy Bower, Ceres Solutions, Lafayette, Ind., and her crew will install a soil moisture probe in the field to help the operator monitor moisture levels and gauge when to irrigate more precisely.
Subscribe to receive top agriculture news
Be informed daily with these free e-newsletters
You May Also Like
---