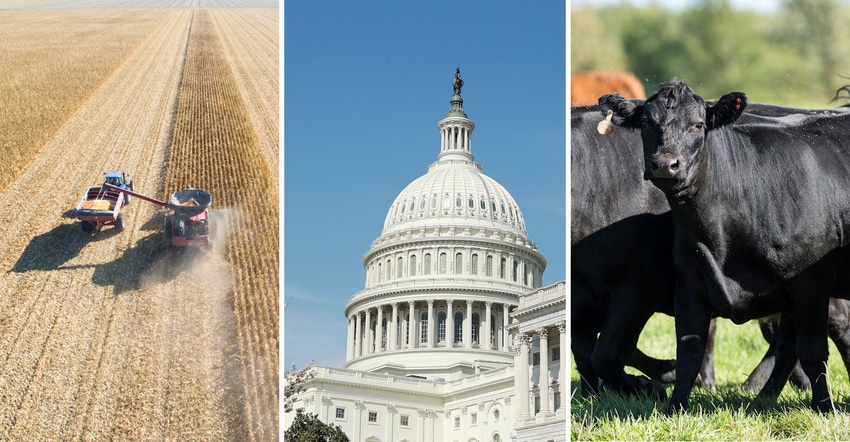 Another busy week is in the books. Did you miss some agricultural news? We've got you covered. Here are seven stories to catch you up.
Canadian Pacific Railway gives notice for lockout, strike
Canadian Pacific Railway said it would lock out employees on March 20 if the union fails to negotiate a new contract or agree to binding arbitration. This comes after ongoing discussions surrounding wage, benefits and pension. A lockout or possible strike action at Canadian Pacific would strand large volumes of commodity shipments, including fertilizer imports and feed exports. – The Wall Street Journal
Sunlight Protection Act
The Senate passed the Sunlight Protection Act earlier this week, which means Daylight Savings Time might be here to stay – no more changing clocks twice a year! Experts say this could have an important effect on the new wave of farmers. Many farmers hold off-farm employment, and this change will give them more time to complete chores when they get home from work for the day. – KTXS 12
EPA further restricts dicamba
The U.S. Environmental Protection Agency has approved label amendments that further restrict the use of over-the-top dicamba in Minnesota and Iowa. The revised labeling prohibits over-the-top dicamba application above 85 degrees and later than certain dates based on location. This comes after 711 dicamba-related incidents were reported in Minnesota and 528 incidents were reported in Iowa for the 2021 growing season. – EPA
Improve your fuel efficiency
Fuel prices are skyrocketing, so fuel efficiency in everything you drive on the farm — including tractors — is of great concern when it comes to your bottom line. In addition to having equipment in good repair, Roger Hoy recommends matching the tractor to the job, shifting up and reducing throttle, and choosing a new tractor with operations in mind. – Nebraska Farmer
Prepping for 2023 Farm Bill
 During the Farm and Gin Show, leaders discussed the challenges and opportunities of the next U.S. farm bill. A potential 200 members of the House and 24 senators next year will not have voted on a farm bill before. Also, groups testified this week on the need to increase EQIP and NRCS technical assistance to allow for more ag involvement in climate efforts. – Farm Progress
Should Russian fertilizers be sanctioned?
The world's agricultural superpowers are divided over whether Russian fertilizers should be sanctioned as surging prices threaten to further stoke food inflation. Brazil argues for keeping crop nutrients sanction free in the name of food security, but the U.S. leans toward upping the ante against Russia. – Bloomberg
U.S. egg prices rise
Highly pathogenic avian influenza continues to spread across the country, forcing farmers to cull flocks. Egg-laying chicken numbers were already on the decline, and bird flu is further tightening the supply. Now, we see the impact at the store with increasing egg prices at a time of rampant food inflation. Wholesale eggs jumped 10 cents to $1.60 a dozen Wednesday, which is the biggest single-day gain since the onset of Covid-19. – Bloomberg
And your bonus…
Celebrate National Ag Day March 22
Why do you love being involved in agriculture? National Ag Day recognizes and celebrates the abundance provided by agriculture. We at Farm Progress appreciate your involvement in agriculture each and every day. We look forward to celebrating National Ag Day on Tuesday! Stay tuned for what we have planned.
Subscribe to receive top agriculture news
Be informed daily with these free e-newsletters
You May Also Like
---