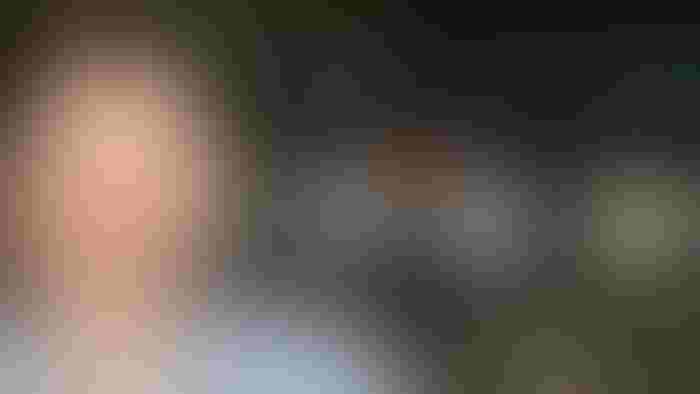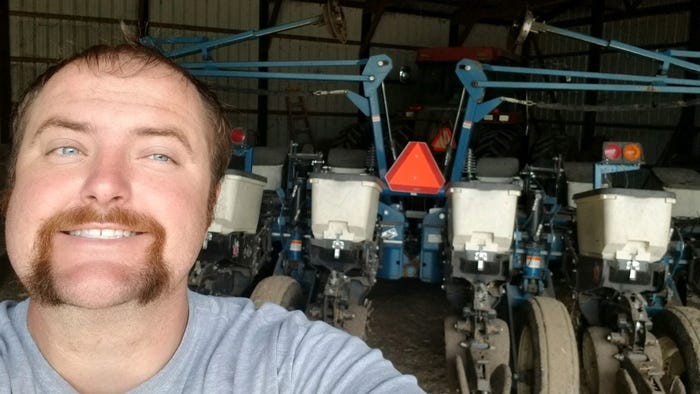 NORTHWEST IOWA: Marcus, Iowa, farmer Brian Tuttle is close to being done planting but waiting for better soil conditions before finishing. Courtesy of Brian Tuttle
Iowa farmers have their crops planted ahead of last year, according to the Iowa Department of Agriculture and Land Stewardship.
Iowa's corn crop was 70% planted as of the end of the first week of May, which is 12 days ahead of last year and a week ahead of the five-year average. Only 6% of the corn crop has emerged, which is six days ahead of last year. The oat crop is 96% planted, which is two weeks ahead of last year and 10 days ahead of normal.
"Over the last week, farmers made significant planting progress — before late-week thunderstorms brought much-needed moisture along with unwanted hail and high winds," says Mike Naig, Iowa secretary of agriculture. "The weather outlooks through mid-May are shifting towards warmer temperatures and somewhat drier conditions."
Northwest Iowa
Marcus farmer Brian Tuttle says planting conditions prior to late morning on May 5 were ideal, with corn and soybeans placed in adequate moisture. No-till planting worked well for soybeans and the ground worked well to make an ideal seedbed for corn.
"As of May 5, I have 100% of my soybeans planted, and 25% of the corn," Tuttle says. "Last year at this time, I was done with all the planting. This year I chose to plant more soybeans to break up my corn-on-corn rotation."
Last fall, he drilled rye into marginal soil conditions in the fields where silage was cut. The emergence of rye last fall was spotty, and it didn't grow well until timely rains and above-average temperatures arrived in the first part of May. Tuttle planted soybeans into green rye, which was sprayed on May 10 in hopes of the straw serving as ground cover, controlling weeds and helping with moisture retention. He hopes to be able to finish planting as soon as field conditions dry out.
Southwest Iowa
Corning, Iowa, farmer Kirk Brandt is 95% finished with planting crops for the year. The crop and cattle producer farms with his son, Weston. He's glad to have so much complete, since last year at this time they hadn't even started planting.
"We received an inch of rain on Sunday [May 7], which should help get the crops going. All we have left is the acres where we planted rye after silage was chopped," Brandt says. "We will mow and bale the rye in late May and follow that with soybeans."
Nearly 90% of their acres are in a corn-soybean rotation, and no big changes will be made. While last year started out damp, much of southwest Iowa was incredibly dry throughout the growing season.
Western Iowa
Alex Dorale is part of a family farm near Charter Oak, Iowa, farming with his kids Wyatt and Whitney; his brother Adam; Adam's wife, Karla; Adam and Karla's kids Cole and Carter; as well as Alex and Adam's parents, Ralph and Becky. As of May 10, Dorale was 85% finished with corn and soybean planting, which was a little behind last year at this time due to cool soil temperatures. As the soil and air temperature warms up, seeds should begin growing.
The farm has a 50-50 corn and soybean rotation. About half of the corn ground is aerial-seeded for cover crops in the summer. The family's cattle are turned out on the rye to graze, and that ground is then planted to soybeans. Very welcome moisture over the prior weekend allowed for a short break in the field to get heifers artificially inseminated and ready for summer pasture. In 2022, drought conditions spread across much of western and northwest Iowa.
Central Iowa
Earlham, Iowa, farmer Jeff Boston farms with his brother Chip. The two completed planting prior to the May 7 rains. Planting conditions were ideal on their farm, where they have no changes from the previous year and continue to have a 50-50 split of corn and soybeans.
"The crops planted April 10-14 are struggling to emerge due to cool temperatures following planting. We hope these won't need to be replanted," Boston says. The fieldwork for 2023 is about a week behind 2022, but they still expect a good result. Timely moisture and warmer temperatures should help with crop emergence.
Moisture levels across the state are starting off well for the 2023 growing season. Topsoil moisture condition rated 6% very short, 27% short, 64% adequate and 3% surplus. Subsoil moisture condition rated 8% very short, 33% short, 56% adequate and 3% surplus.
Watch a video below of planting at each farm mentioned here.
Subscribe to receive top agriculture news
Be informed daily with these free e-newsletters
You May Also Like
---