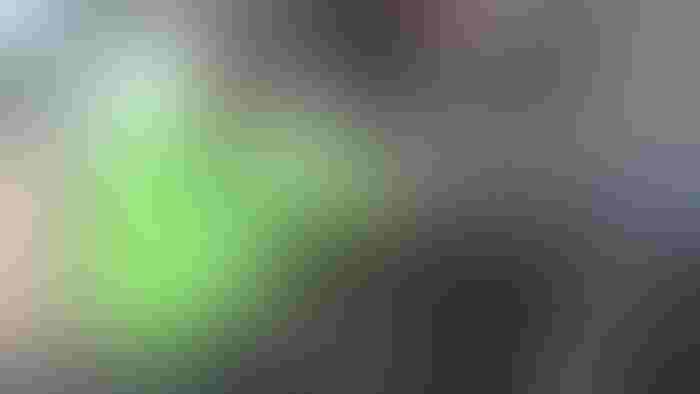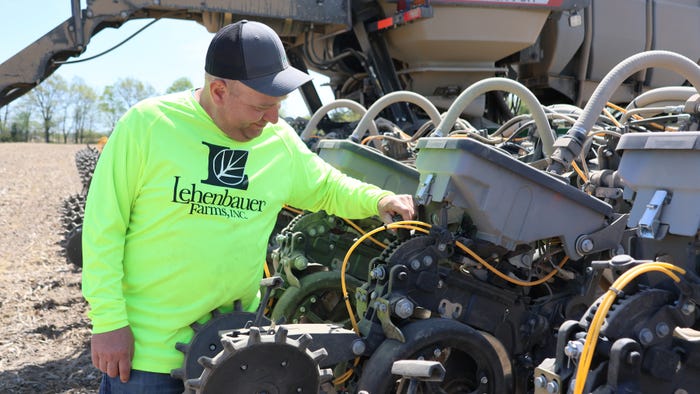 Photos by Mindy Ward
Editor's note: This report was filed May 5. Rain fell over the weekend and was forecasted for the week, but it was still hit or miss across regions of the state. It remains hard to tell if it was enough to keep drought at bay for this early part of the growing season.
Mark Lehenbauer's soybeans are in the ground waiting on rain.
"Almost everything we have is in a D1 or D2," the Ralls County farmer explains. This area of Missouri experienced drought during the first week of May, but with rain in the forecast, Lehenbauer is hopeful it will be just the boost the crop needs to get growing.
Much of the state found itself lit up with yellow, orange and a tiny bit of red, or D3 drought conditions, according to the National Drought Monitor index. The only regions not affected include extreme southwest, northwest and south-central Missouri, and the Bootheel.
Good sowing weather
Planting conditions remained dry all spring for much of Missouri, allowing farmers to get an early start to the 2023 growing season. But as the seeds went in, the moisture stopped.
The state's precipitation was almost 1 inch below normal, for the week ending May 7. "Ground moisture levels have been really dry as well," Lehenbauer adds.
The corn, soybean and cattle producer started planting row crops the first week of April. Fittingly, the Missouri Soybean Merchandising Council vice chair started by sowing soybeans.
"It was on some wetter farms in the West Quincy bottoms," he notes, an area this year affected by the rising Mississippi River. "There is likely seep water on it now."
After a few fields of soybeans, Lehenbauer switched to planting corn. "It is all in the ground now," he adds, "and it is up." He was finishing soybean acres during the first week of May as long as the weather and equipment cooperate.
Regions deal with cold snap
Meanwhile, other regions of the state dealt with frost damage to early-planted crops.
In Audrain County, rows of corn show signs of the cold weather snap that dropped temperatures into the low 30s in April. However, farmers in the area say the crop is fighting through it and "looking good."
This area reports soybeans are also ahead of schedule in terms of planting. However, seeds are forced to break through a dry, hard crust to reach the surface. Many growers are waiting for rain before planting the remaining soybean acres.
Click through the slideshow to see early-season crop progress across the state.
Subscribe to receive top agriculture news
Be informed daily with these free e-newsletters
You May Also Like
---