USAID grant will boost peanut research in Georgia, five foreign countries
USAID grant will boost peanut research in Georgia, five foreign countries
• The newly funded program will be anchored at UGA and over the next four years will focus on helping five countries: Haiti, Ghana, Mozambique, Malawi and Zambia.• The Peanut and Mycotoxin Innovation Lab's research also will be applied in Georgia.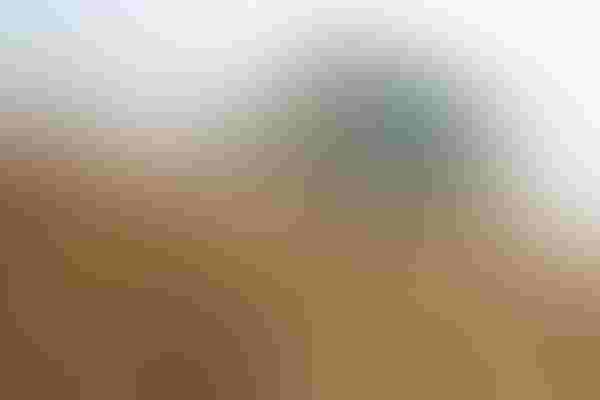 A $15 million grant from the U.S. Agency on International Development is giving a boost in funds to international peanut research at the University of Georgia.
The USAID grant awarded to the UGA College of Agricultural and Environmental Sciences will go toward management of the Peanut and Mycotoxin Innovation Lab, formerly known as the Peanut Collaborative Research Support Programs, or Peanut CRSP.
One of 10 innovation labs in existence, the lab is designed to help provide essential research for impoverished countries where people suffer from malnutrition.
"I think the peanut industry has always had an interest in helping humanitarian situations," said the grant's principal investigator Steve Brown, who is the college's assistant dean for extension.
"The University of Georgia and the peanut industry are proud to have this program centered out of the state of Georgia. It means a lot to us."
Brown also will serve as interim director of the Peanut and Mycotoxin Innovation Lab.
The newly funded program will be anchored at UGA and over the next four years will focus on helping five countries: Haiti, Ghana, Mozambique, Malawi and Zambia. During their time in these countries, UGA researchers and collaborators from other universities and organizations will help local farmers and work to improve the entire peanut value chain from production to product development.
One project already in the works will look at mycotoxins, which are potent toxins produced by fungi and found in several staple food products. Their goal will be to look for ways to eliminate the toxic problem, which can be a major health issue in some developing countries.
Other projects will be selected over the next several weeks.
"The countries we are going to be working in are not and will never be competitors of the U.S. peanut industry," Brown said. "We're trying to help them crawl their way out of poverty and, if peanuts can help them do that, then we're the logical ones to lead the effort."
Scott Angle, dean and director of the College of Agricultural and Environmental Sciences, said the Peanut and Mycotoxin Innovation Lab's research also will be applied in Georgia.
"It is not often that we can have a truly win-win project such as this," he said.
For more about the Peanut and Mycotoxin Innovation Lab, see peanutcrsp.org. For more information on peanut research at UGA, see caes.uga.edu/commodities/fieldcrops/peanuts.
Subscribe to receive top agriculture news
Be informed daily with these free e-newsletters
You May Also Like
---