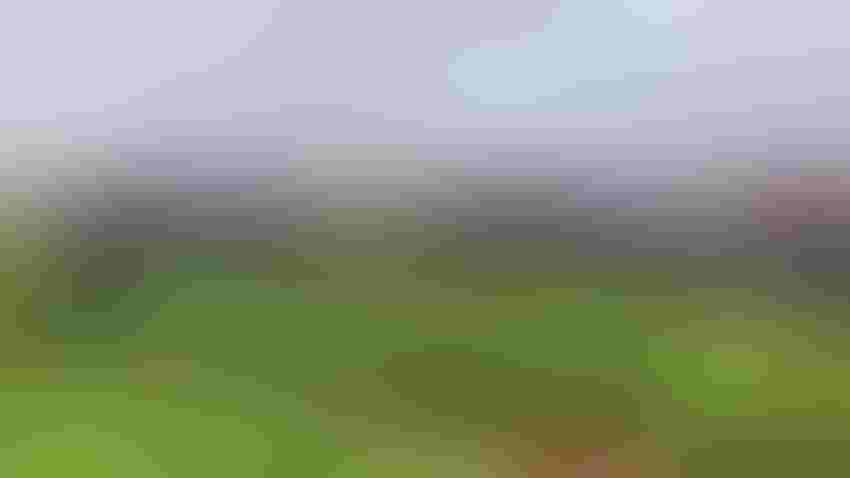 Participants look at plots during a Texas A&M AgriLife Extension organic peanut tour last September.
Bob Whitney
Organic peanut production is a "big deal in Texas. Texas is head and shoulders above the rest of the world in organic peanuts," says Bob Whitney, Texas A&M AgriLife Extension Organic Program Specialist, Stephenville.
Whitney says Texas growers plant around 20,000 acres of organic peanuts annually. "We have potential to increase. Organic peanut producers fill contracts quickly."
Consumer demand is high, Whitney says. So are prices. Typically, organic peanuts sell for about three times as much as conventional peanuts, $1600 a ton for organic versus about $600 for conventional peanuts. The price could go as high a $1,850 for organic Valencias versus lows of $525 for conventional runners."
Whitney says organic peanuts are a "higher-end product. Demand is mostly domestic, but we could see some demand from the European market."
Main buyers include Golden, Birdsong and Severn. "They buy most of what's grown along with some smaller shellers."
Organic peanut test plots. ( Photos by Bob Whitney, Texas A&M AgriLife Extension)
Whitney says organic peanuts and organic cotton are good rotation options. "More organic cotton farmers would rotate to peanuts except for the $3 a pound they are currently getting for cotton. At that price, it's hard to rotate out of organic cotton to peanuts."
He estimates Texas producers plant from 70,000 to 100,000 acres of organic cotton. Adding peanuts is good for the cotton, he says. "The legume effect is a boost for the following cotton crop."
Organic production comes with some unique challenges, Whitney says. "Right now it's water. Water is affecting everything."
Nutrients must be organic. "Growers use compost, chicken litter, legume cover crops. They can't use any synthetic fertilizer."
Tillage takes care of a lot of weed control issues. "Weed control depends on a lot of steel, such as sweeps to keep it clean. Nutsedge and field bindweed are major issues."
Whitney says organic peanut producers use mechanical weed control for as long as they can. Still, they might need manual labor to finish the season. "They use hoe hands, which has gotten more expensive than it used to be. Hoeing costs can range from $100 to $200 per acre."
He says organic producers "struggled with disease pressure in 2021. Organic growers must make certain stem rots and root diseases don't become problems. Some fields they shouldn't plant."
He says rescue treatments might be necessary but are hard. "It's a chicken and egg situation. Organic or biological treatments can be slow but infections get started quickly, especially in fields with disease history."
Seedling diseases also pose problems for organic peanuts. "They pay $1.30 pound for seed, which is not treated with a fungicide. At a seeding rate of 100 pounds per acre, they invest $130 per acre for seed. Early-season cold weather can initiate seedling diseases. With a cold rain, growers can lose stands."
He says replanting is expensive but growers can't extend planting too far into May since they have to be ready to harvest before frost.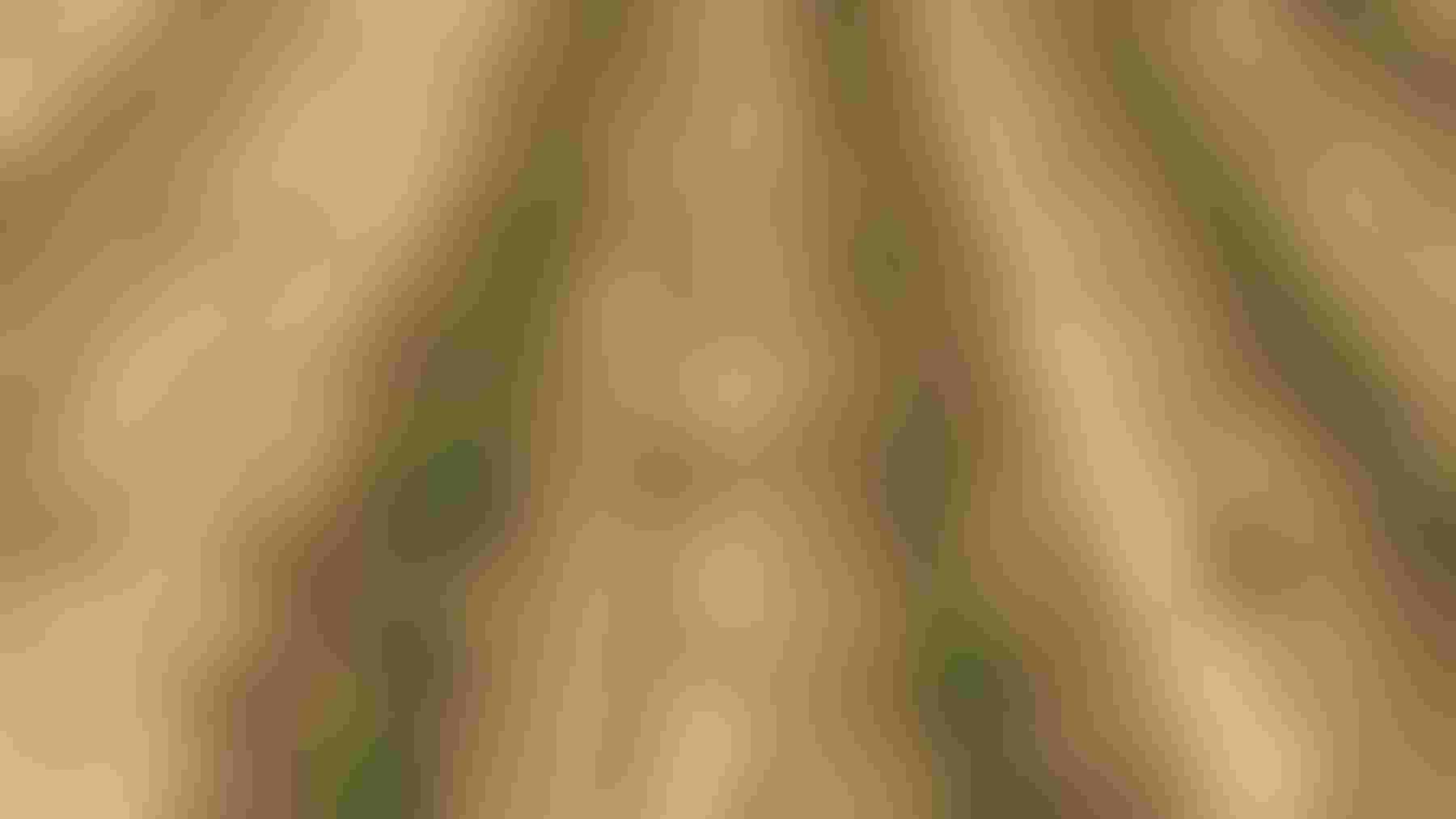 Emerged organic peanuts in a seedling disease plot.
"We're looking at a biological seed treatment to eliminate high replant cost."
He says more producers are planting cover crops to keep dirt from blowing. "They come in with sweeps, kill the cover and plant into it. Most organic production, though, relies on basic tillage."
Whitney says the organic peanut market is different from conventional and doesn't compete with it. "Most organic growers are also conventional producers. They have some fields where they can't plant organic. Fields that are too weedy or marginal are not good options for organic production."
Whitney says he's received support from the Texas Peanut Producers Board and the National Peanut Board. "In 2019 we worked with Texas Peanut Producers Board to host the first-ever organic conference. We had more than 80 growers.
"Organic is here," Whitney says. "Other specialty crops come and go, but consumer demand has hung in for organic peanuts. And once farmers are in and learn how to manage organic, they want to stay."
Subscribe to receive top agriculture news
Be informed daily with these free e-newsletters
You May Also Like
---