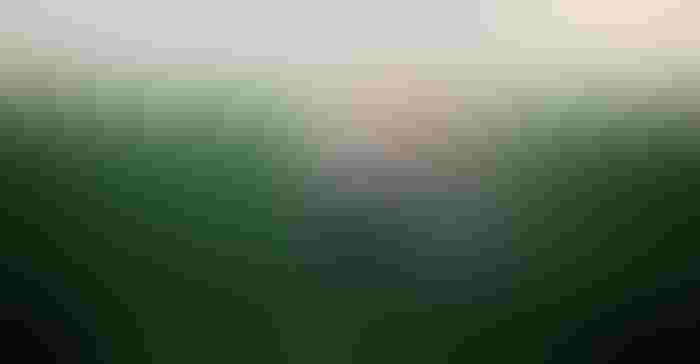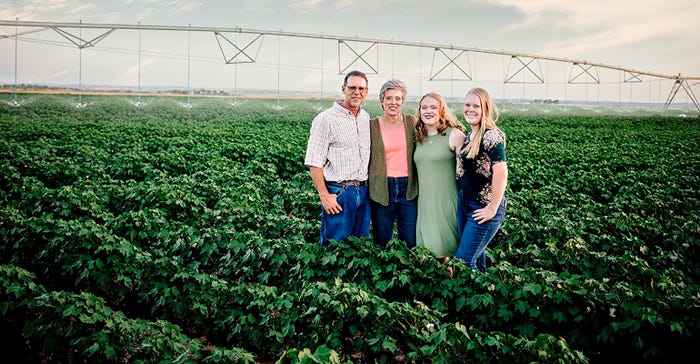 Stutzman family, from left, Karl, Brenda, Kayla and Erika in a cotton field on one of their farms that's nearly 100 years old near Weatherford, Okla.Janice's Photography
Karl Stutzman is the first to admit he loves to turn the soil in his fields. There's nothing like the smell and feel of freshly tilled dirt, he says. But in recent years, Stutzman's gained a greater appreciation for the peace of mind that comes with reduced tillage and cover crops and their defense against the southwest's Oklahoma winds.
"When you get that heavy rain right after you plant, or you get the wind, that's not just 30 miles per hour, but 40 mph sustained all day, we all know what that does. It just blows and blows," Stutzman says. "Maybe it isn't as bad as what it seems in the heat of the moment, but it does do some damage the crop. Plus, it makes it harder to hold it, to keep it from blowing the remainder of the season."
Stutzman and his father Bob produce irrigated peanuts, cotton, corn, soybeans, and wheat on their Weatherford, Okla., farm. The peanuts are on a four-year rotation. "Soybeans are always double-cropped behind wheat."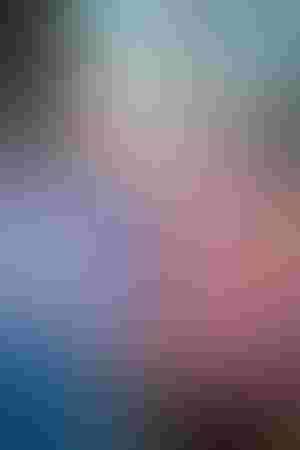 Bob and Phyllis Stutzman, Weatherford, Okla. The couple recently celebrated their 50th anniversary. (Photo by Kerry Slagell)
They also produce dryland wheat and have a cow-calf operation. "Right now, they're on two irrigated circles with Bermuda grass and crabgrass, sometimes hay grazer, and then we'll use our dryland wheat for our wheat pasture calves during the winter."
Wheat stubble
Stutzman still conventionally plows his wheat ground but no-tills his corn and double-cropped soybeans. "We don't work that ground. We just no-till right back into wheat stubble for soybeans," he says. The corn is planted in the spring in wheat cover. Both the soybeans and corn are planted on 30-inch rows.
On his cotton ground, Stutzman uses an Orthman 1tRIPr strip-till machine. "We're on 36-inch rows for peanuts and cotton. In cotton, we've been running a wheat cover crop as well."
He jokes that if he was the most efficient farmer, he'd have only one planter and his crops on the same spacing. But he says the way he does it seems to work best for each crop. "I feel a little inefficient, but I think it's worth it."
Peanuts
For the last two years, Stutzman has been transitioning his peanut ground to his reduced tillage system. "This year, all of my peanuts are in a strip-till program with wheat as the cover crop. So far, I'm pleased with their progress."
He's also happy with how the system reduces his blowing issues. "I don't like to blow on my neighbors. I want to be a good steward, and I don't like my ground to blow if it doesn't have to."
Stutzman is upfront about the unknowns that come with implementing a new system. "We have only done it for a year-and-a-half, so I'm not sure if we're giving up any yield, but it does cost more for weed control."
There are few options for over-the-top weed management in peanuts. "We can do pre-plant like Prowl H20, Valor and Dual, but that's only to prevent weeds from coming."
In-season weed control is limited to hoeing. This season, hoe crews have walked his peanut fields twice.  "This year has been exceptionally hard because even with a hoe, with the rain and the humidity we've had, all it takes is for a weed to have one hair root stuck in the ground, and the weed may be sick for a while, but it comes back. They're pretty tough."
And though he's not sure of the challenges this system may hold, he says he was happy in May and June, not having to worry about his ground blowing or washing due to the heavy rainfall.
Digging
"I'm still trying to figure a lot of this out," Stutzman admits.
As harvest approaches, he's concerned about how the digger will handle the peanuts and residue, "just depending on how much residue there is, the volume you're trying to put across the blades and up that chain on the digger."
Something he tried last fall that worked well was discing cotton stalks and sowing wheat for cover. "I think that's going to work, but until October, when we get in the field and start digging, I'm just not sure. It worked okay last year with cornstalks where we had disced those in and then planted wheat cover. We'll have to wait to see how it's going to work."
Stewardship
Stutzman comes from a rich farming heritage. He and his wife Brenda live on his great grandfather's farm -- land that's been in the family 100 years. Preserving that heritage for their daughters, Erika, 21, and Kayla, 18, is a priority. "My great-grandpa took care of the land the best he knew how, and that is my desire. I want to pass our farm onto our children."
"We want to be good stewards. We are trying to figure out how to keep the land from blowing, how to keep it from washing away. We're planting improved grasses, Bermuda grass and Blue Stem, for grazing and/or hay, and trying to figure out how to best utilize the land and improve it for future generations.
"I think conservation is good if we can do something practical with it rather than letting it sit idle."
Field Day
Farm Press caught up with Stutzman at a field day hosted by Merlin and Lillian Schantz of Hydro. One of the stops was at Stutzman's cotton field trial. Look through this gallery to learn more about what he discussed at the field day and more about his overall operation.
Subscribe to receive top agriculture news
Be informed daily with these free e-newsletters
You May Also Like
---