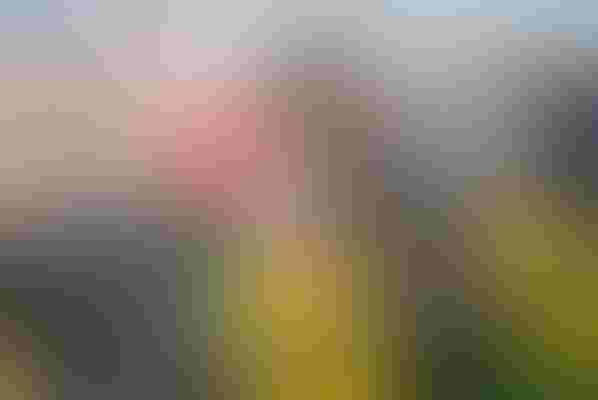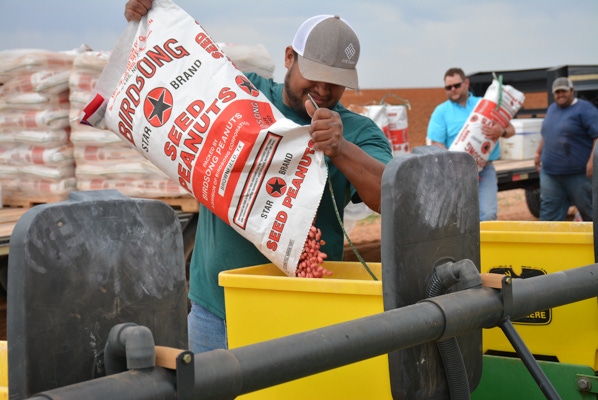 Loading the planter. Texas peanut producers discuss production challenges and strategies on a grower panel during the 52nd meeting of the American Peanut Research and Education Society.
Shelley E. Huguley
Water, weather, time management, and equipment topped the responses of five Texas peanut producers on a virtual panel, "Production, Challenges and Strategies; a Grower Perspective."
The July 14 panel was a general session presentation on the 52nd annual meeting of the American Peanut Research and Education Society (APRES).  The annual conference, originally scheduled as an in-person event in Dallas, was converted to a virtual format due to COVID-19.
The following participated on the panel:
Moderator Shelly Nutt, executive director for the Texas Peanut Producers (TPP)

Jeff Roper, TPP vice-chairman, Yoakum County, farms 2,200 acres, 450 acres of conventional and organic peanuts

Michael Newhouse, TPP board member, Donely County, grow peanuts, cotton, wheat, milo, and haygrazer and runs cattle

Otis Lee Johnson, TPP board member, Gaines County, farms 1,700 acres of cotton, 120 acres conventional and organic peanuts

Larry Don Womack, TPP board member, Comanche County, produces peanuts, sesame, wheat, oats, hay and mama cows, and owns Womack Nursery

Ryan Warnken, Atascosa County, farms about 1,200 acres, 500 acres of peanuts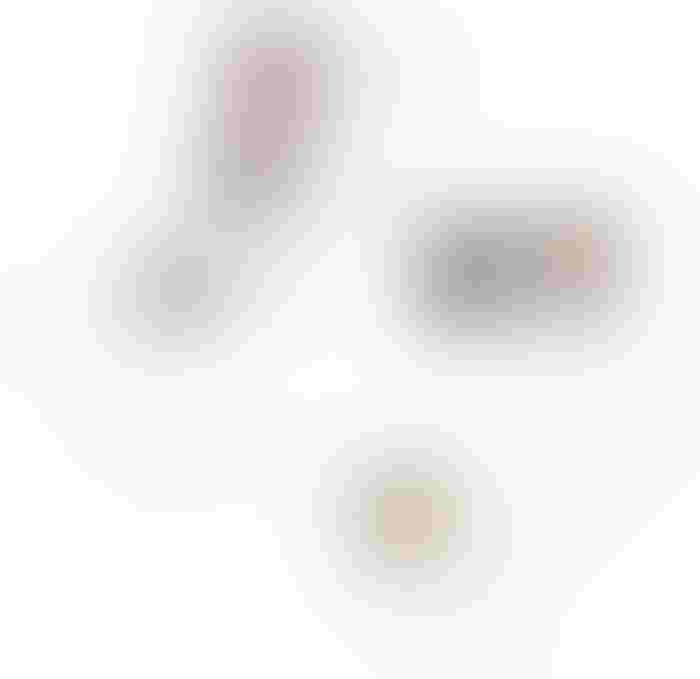 The Texas producers face-timed from their pickups, the cab of an excavator and home offices, discussing 2020 peanut production challenges.
"The challenges we're facing are heat and drought," says Johnson, who added that the declining water in West Texas is another. "Mostly, it's the drought and trying to manage our water the most efficient way we can."
Roper agreed. "The last recorded rainfall we had was on March 5. In a couple of days, we're going to be running on 120 days without rain."
Since the 2011 and 2012 drought, Roper said he's reduced irrigated acreage. "I've cut back, but even cutting back this year is not enough. We're running short already. Our wells are suffering, and it's early in the season. Our dryland is nonexistent. We got it failed a couple of weeks ago. It's dry dirt."
The wind also played havoc with South Plains and Panhandle producers. Newhouse, who planted his peanuts in early May, described the wind as brutal. "The forecaster we watch is tracking the wind. We are on track to have the windiest year on record," he said.
Unseasonal May temperatures also hurt Newhouse's peanut yields. "It got down to 34 degrees," said Newhouse. "We had three or four consecutive days with winds 30 to 35 miles per hour, then it turned around and came from the northeast and annihilated some of our peanut fields. It's finally toned down. It's blowing about 15 to 30 mph, and we've had a little bit of rain. Everything is starting to come around."
Womak said he's fortunate weather hasn't been an issue this year in Comanche County. "We've had two, inch-and-a-half showers in the last two weeks. We've got dryland peanuts and even irrigated peanuts lapping on no irrigation at all. We'll start irrigation next week. But so far, it's been good."
What is challenging on Womack's operation is working with worn-out peanut equipment and farming close to the Dallas/Fort Worth metroplex. "We have an influx of people," Womack said. "Land prices and rent -- $100 an acre for dryland pasture—are up. We've got folks who want to play farmer, and now we've got people who want to get out of the city because of COVID."
Down south near San Antonio in Atascosa County, Warnken echoed Womak's frustrations with maintaining equipment. "If it's not the planter, the sprayer, it's one thing to the other with a new challenge popping up daily. It's a matter of time management, being able to get what you need when you need it to get things back and running and keeping things from progressively getting worse. So, just trying to keep up with it is our biggest challenge."
Nutt, who's worked for TPP for the last 17 years, concurred with the panel, "There's never a shortage of challenges." She also asked the panel about their strategies to overcome those challenges. Click here, to read more. 
About the Author(s)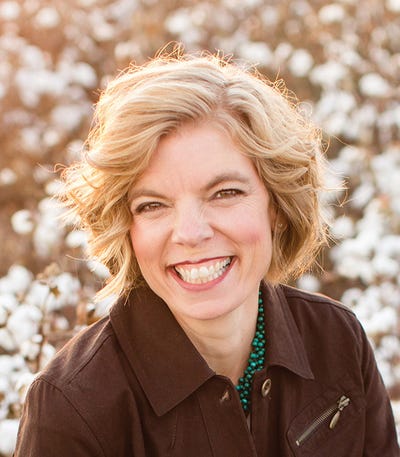 Editor, Southwest Farm Press
Shelley Huguley has been involved in agriculture for the last 25 years. She began her career in agricultural communications at the Texas Forest Service West Texas Nursery in Lubbock, where she developed and produced the Windbreak Quarterly, a newspaper about windbreak trees and their benefit to wildlife, production agriculture and livestock operations. While with the Forest Service she also served as an information officer and team leader on fires during the 1998 fire season and later produced the Firebrands newsletter that was distributed quarterly throughout Texas to Volunteer Fire Departments. Her most personal involvement in agriculture also came in 1998, when she married the love of her life and cotton farmer Preston Huguley of Olton, Texas. As a farmwife she knows first-hand the ups and downs of farming, the endless decisions that have to be made each season based on "if" it rains, "if" the drought continues, "if" the market holds. She is the bookkeeper for their family farming operation and cherishes moments on the farm such as taking harvest meals to the field or starting a sprinkler in the summer with the whole family lending a hand. Shelley has also freelanced for agricultural companies such as Olton CO-OP Gin, producing the newsletter Cotton Connections while also designing marketing materials to promote the gin. She has published articles in agricultural publications such as Southwest Farm Press while also volunteering her marketing and writing skills to non-profit organizations such a Refuge Services, an equine-assisted therapy group in Lubbock. She and her husband reside in Olton with their three children Breely, Brennon and HalleeKate.
Subscribe to receive top agriculture news
Be informed daily with these free e-newsletters
You May Also Like
---