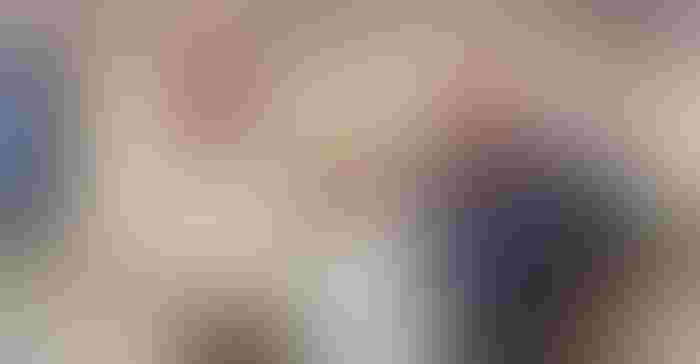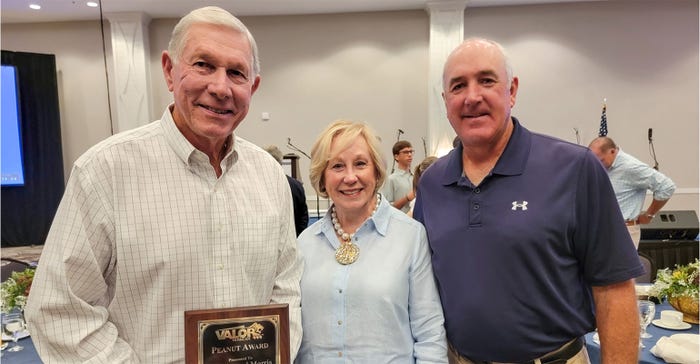 Peanut producers recently gathered from across the Peanut Belt for the 23rd annual Southern Peanut Growers Conference. 
While attendees received peanut industry updates, they also reconnected with others in the peanut industry and their families. Sammy and Charlene Roney farm in Dothan, Ala., and attend every year with their children and grandchildren.
"We love getting together with other peanut farmers, seeing everybody every year and being with family,"  Charlene said. "We look forward to this every year."
The three-day event opened with a welcome reception where attendees snacked on grilled peanut butter and jelly sandwiches and ice cream topped with nuts, of course. Day 1 began with a Prayer Breakfast. Worship was led by the bluegrass family band, The Baileys, and the Valor Award was presented to peanut producer, leader, and 2021 Farm Press Peanut Efficiency Award winner Armond Morris. 
"We appreciate all the organizations' input in helping us determine our Valor recipient, who has dedicated more than 40 years of service to the Georgia Peanut Commission as an advisory board member, board member and chairman," said John Altom, Valent USA, as he announced Morris. "This recipient is no stranger to the peanut industry, within his hometown, his home state, and at the national level."
"I appreciate all of you as peanut growers, peanut industry folks, and all those that come to the exhibits here. Every one of you make peanuts what it is," Morris said as he accepted his award. "It's not about any one of us or any one group. Regardless of where you fit into the peanut industry, we all have to work together. I'm very proud of the peanut industry and everyone has done a great job promoting peanuts."
Conference presentations included topics such as school nutrition and the importance of integrating peanuts back into the school-lunch menu, ag labor and carbon credits.
The conference concluded with the Farm Press Peanut Efficiency Awards Breakfast, including a question and answer session with the winners. Final conference addresses were delivered by Congressman Michael Cloud, R-Texas, about the state of U.S. peanut policy, and peanut economics by Stanley Fletcher, Abraham Baldwin Agricultural College Center for Rural Prosperity and Innovation.
Take a look through the photo gallery to catch a glimpse of the 2022 Southern Peanut Growers Conference. 
SPGC is organized by the Southern Peanut Farmers Federation, comprised of the Alabama Peanut Producers Association, the Florida Peanut Producers Association, the Mississippi Peanut Growers Association and the Georgia Peanut Commission.
See, PEA Breakfast photo gallery: Peanut industry gathers to discuss progress, challenges ahead
About the Author(s)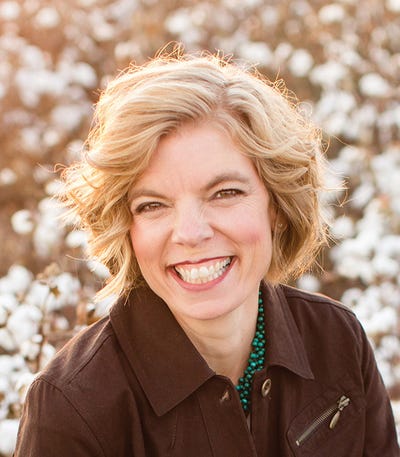 Editor, Southwest Farm Press
Shelley Huguley has been involved in agriculture for the last 25 years. She began her career in agricultural communications at the Texas Forest Service West Texas Nursery in Lubbock, where she developed and produced the Windbreak Quarterly, a newspaper about windbreak trees and their benefit to wildlife, production agriculture and livestock operations. While with the Forest Service she also served as an information officer and team leader on fires during the 1998 fire season and later produced the Firebrands newsletter that was distributed quarterly throughout Texas to Volunteer Fire Departments. Her most personal involvement in agriculture also came in 1998, when she married the love of her life and cotton farmer Preston Huguley of Olton, Texas. As a farmwife she knows first-hand the ups and downs of farming, the endless decisions that have to be made each season based on "if" it rains, "if" the drought continues, "if" the market holds. She is the bookkeeper for their family farming operation and cherishes moments on the farm such as taking harvest meals to the field or starting a sprinkler in the summer with the whole family lending a hand. Shelley has also freelanced for agricultural companies such as Olton CO-OP Gin, producing the newsletter Cotton Connections while also designing marketing materials to promote the gin. She has published articles in agricultural publications such as Southwest Farm Press while also volunteering her marketing and writing skills to non-profit organizations such a Refuge Services, an equine-assisted therapy group in Lubbock. She and her husband reside in Olton with their three children Breely, Brennon and HalleeKate.
Subscribe to receive top agriculture news
Be informed daily with these free e-newsletters
You May Also Like
---