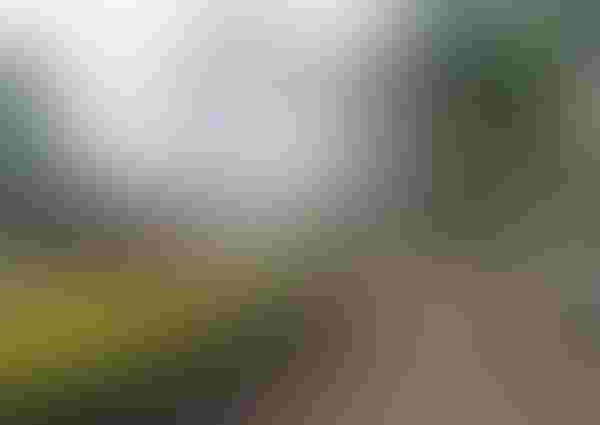 Unusually warm weather and high soil temperatures had Georgia farmers itching to plant peanuts earlier this month, but recent wet, cooler weather hit. They're still itching to plant, but University of Georgia peanut agronomist Scott Monfort cautions peanut producers to hold off until the end of April or beginning of May to plant.
"It happens every year," Monfort said. "There's moisture and people want to get in the field. They think the earlier, the better, but based on research, it is better to plant later in the season. The temperatures are warm enough to plant peanuts, but the temperatures can change before the month is over."
Soil temperatures should remain around 68 degrees Fahrenheit for three days before farmers begin planting, he said. Georgia's soil temperatures are at or above 68 F now, but with two-plus weeks left in April, Monfort said cooler temperatures are still possible before May, which would be a problem for peanuts.
"Although new varieties have better resistance to the tomato spotted wilt virus and the highest yields have been observed between April 26 and May 10, growers should still wait until May 10 or later to begin planting their crop due to the risk of tomato spotted wilt virus," Monfort said.
When planting in April, farmers run the risk of drastic temperature changes, high thrips pressure and higher occurrences of tomato spotted wilt virus (TSWV).
"Planting early can also cause the plants to be more sluggish due to cooler weather, increasing the risk for early-season disease issues," Monfort said.
Thrips are insects that transmit TSWV, which can severely damage peanut plants. Hot temperatures and dry weather create prime conditions for thrips to feed on peanuts.
"It is a difficult virus because it takes a variety of management practices to control," said UGA plant pathologist Bob Kemerait. "If the virus isn't controlled, it causes loss of yield for growers."
This year, farmers are more eager to begin planting peanuts than usual. Monfort said farmers in Georgia will grow 20-25 percent more peanuts than they have in recent years. Last peanut season, Georgia produced nearly 500,000 acres of peanuts, and Monfort expects to see at least 750,000 acres this year.
The huge increase is the result of the new farm bill and lower commodity prices on other crops grown in rotation with peanuts.
"People want to plant early because they are ready to get in field," he said. "Growers want to get the crop in early and get out early."
Subscribe to receive top agriculture news
Be informed daily with these free e-newsletters
You May Also Like
---