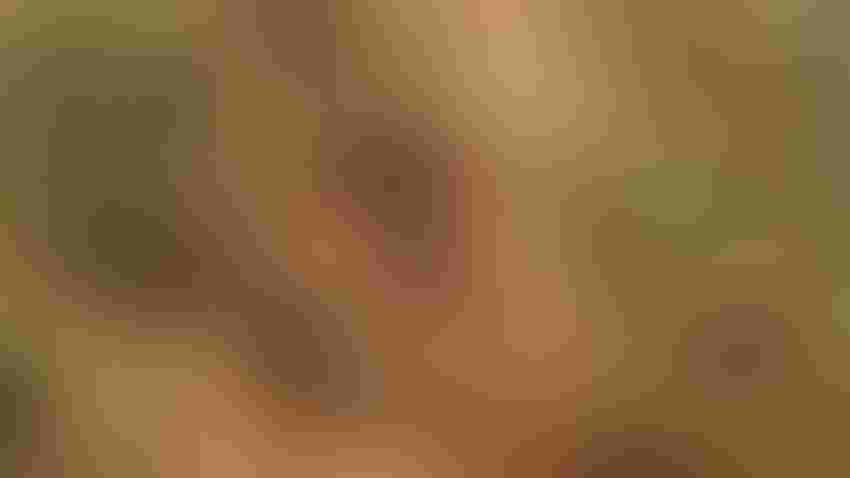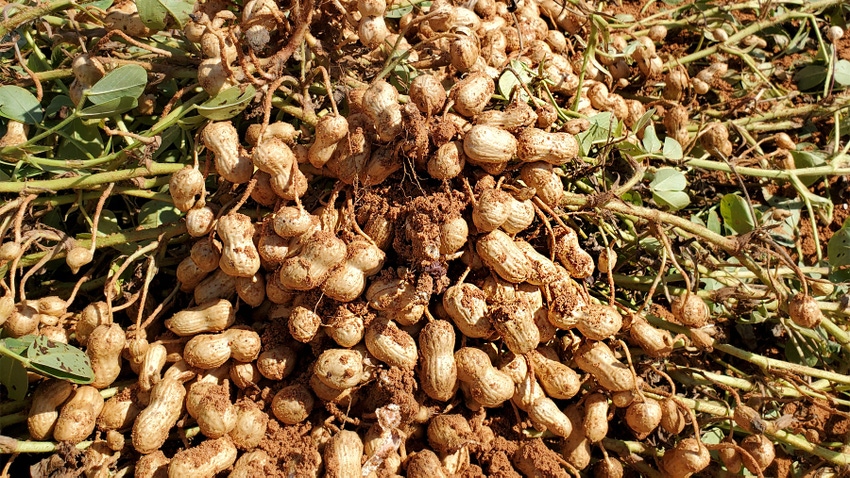 TAMU peanut breeders consider drought and disease resistance when developing new high oleic peanut varieties.
Shelley E. Huguley
Drought tolerance and high oleic traits will drive Texas A&M AgriLife peanut breeding efforts as breeders look at declining irrigation capacity and a desire to create a quality advantage.
"Everything we release now is high oleic," says Texas AgriLife Plant Breeder Mark Burow, Lubbock.
"In West and Central Texas, conventional oleic varieties that do well in Florida and Georgia and possibly in South Texas show reduced shelf life. For the last 20 years, we have worked exclusively with high oleic peanut varieties. High oil content peanuts give us a quality advantage."
He said peanut butter manufacturers have turned away a bit from high oleic varieties in the past few years. With confection products, however, a single seed is more important. Off-flavor can affect the product. Peanuts sold as individual peanuts — in-shell and packaged — are also affected by off-flavor.
Irrigation capacity
Burow said a declining aquifer and reduced irrigation capacity also concern peanut producers. "We are working on release documents for a runner variety that grows better than conventional varieties under reduced water. We hope to be able to grow peanuts with less water."
Burow says South Texas producers do not face as extreme water deficits as West Texas growers. But it doesn't rain regularly even in South Texas. The Edwards Aquifer also gets more urban demand.
"Drought-tolerant peanut varieties are very important," he says. "We are growing seed increase this year on half-acre plots for the varieties we plan to write release papers for later this year. One is a high oleic runner."
He said few peanuts have been grown in Central Texas for a long time because of disease issues, especially sclerotinia. "We do have some resistance to it."
Burow says several peanut varieties are nearing commercialization with others in the pipeline.
"Tamrun OL8L is a larger seeded runner peanut. It and Tamrun OL19 mature one to two weeks earlier than similar varieties."
Both are high oleic and early maturing to address off-flavor. "We think these varieties are less susceptible to off-flavor,"Burow says. "When we harvest immature peanuts early, coupled with warm daytime temperatures, we sometimes get anaerobic activity and a fruity flavor. If we have to harvest early, these varieties offer a little better yield."
He said the two new varieties were released this year. "We hope to grow them out this year." He adds that despite the Vernon, Texas, shelling plant being hit by a tornado last April, they hope to get some seed increase this year.
"The Texas A&M AgriLife breeding program is looking at seed increase for a number of varieties. We have advanced breeding lines out for flavor analysis that look pretty good.
"We just released AG 18, Michael Baring as lead breeder, and seed is being increased and scaled up. AG 18 is a high oleic runner featuring high yields and high grades, with a high shellout."
Nematode resistance
AgriLife peanut breeders are also looking at nematode resistance. "NemaTAM II, John Cason and Charles Simpson as leads, has high yield and grade and root knot nematode resistance. Root knot infection is sporadic, but we do see it in peanuts," Burow says.
Sclerotinia blight and leaf spot resistance are other targets. "We can control leafspot chemically but it is expensive to do. We don't see it as much in West Texas as in South Texas. With resistant varieties, growers can save on spray applications or reduce yield losses. That's also true with Sclerotinia. We screen for resistance."
In other projects, breeders are trying to combine high oleic, drought tolerance, and root knot nematode resistance in a runner variety.
"We're also working on a drought-tolerant Spanish variety and we plan to write a release on two high oleic Virginia varieties," Burow says. "These will be the first Virginias released by Texas A&M AgriLife. They are high oleic and yield at the top of the test."
He says one variety has smaller seed, but, based on several years of data, the smaller-seed variety yields a little better.
"With the release of the high oleic Virginia varieties, we hope to have high oleic varieties in all four market types, which will improve growers' profitability. That's our goal."
He says an AgriLife project in cooperation with Chevron has a 'diesel nut' peanut breeding line with a 55% to 60% oil content. "The breeding line looks good and we hope to release something soon."
He says the high oil content peanut might find a niche in fields with limited irrigation or dryland. "This peanut will not have the same issues with seed size and quality as varieties grown for the edible market," Burow says.
Subscribe to receive top agriculture news
Be informed daily with these free e-newsletters
You May Also Like
---