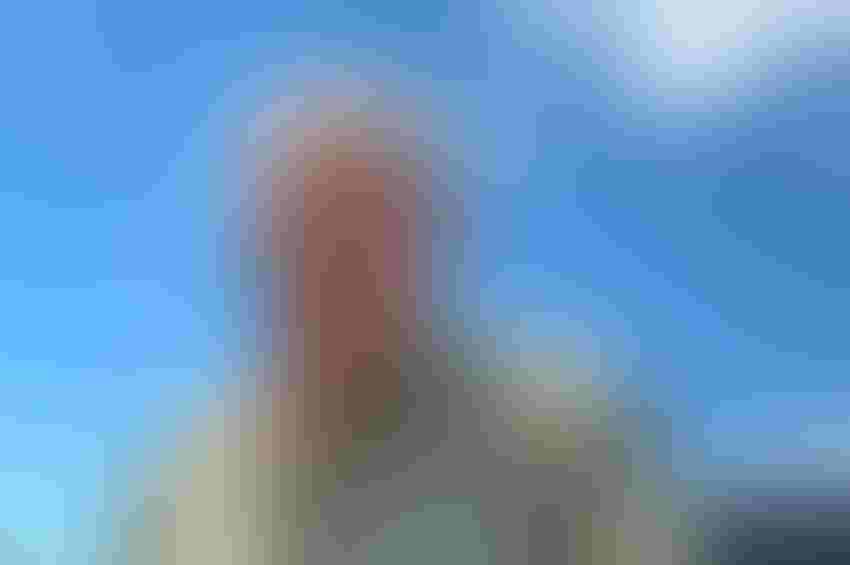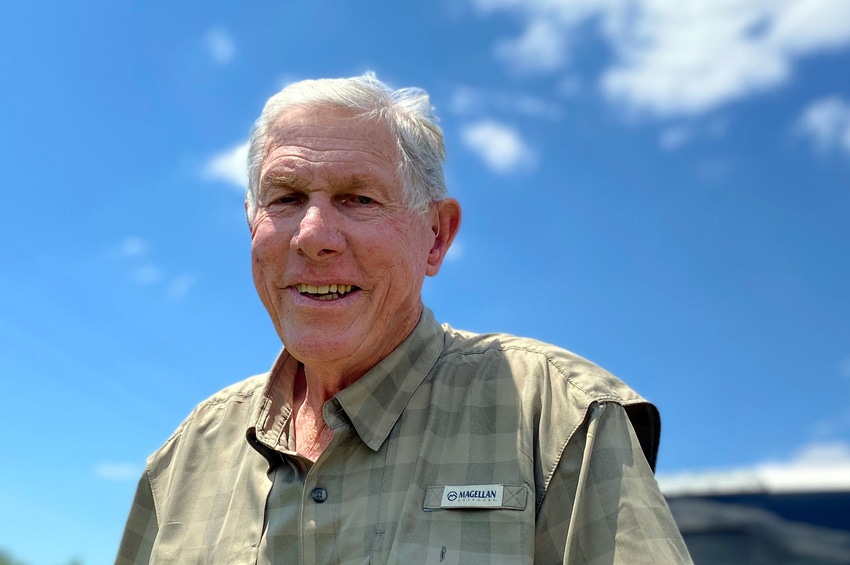 Armond Morris farms 450 acres on a cotton-cotton/oats or wheat-peanut rotation. He averaged 5,424 pounds per acre on irrigated peanuts and 3,762 pounds per acre on non-irrigated in 2020 with high quality grades.
Brad Haire
Talking about Armond Morris to a peanut crowd is like talking about Alan Jackson to a country music gathering. "Yeah, we know him. And for good reasons," they might say.
For his longstanding dedication and leadership to the U.S. peanut industry and his sense of duty to get the most out of his peanut land using proven stewardship, Morris is the 2021 Farm Press Peanut Efficiency Award winner for the Lower Southeast.
The PEA program spotlights efficient, sustainable peanut operations. The PEA form nominators fill out and submit for the program was expertly created by Marshall Lamb, research leader at the USDA National Peanut Lab.
The form is a production-detailed matrix that can finely measure the efficiency of any peanut operation. The form is numbers heavy, though. It's meant to be. But maybe it doesn't plainly capture a key efficiency measure — one important to the sustainable efficiency of a peanut operation, or any operation, and that is 'friendly cooperation.'
It's hard to quantify cooperation, but on the Morris farm outside Irwinville, Ga., May 17, you could see it in action, though.
Morris, 77, has scaled back the acres he works in recent years. He now rents out more acres. He typically finishes by May 17 planting his 250 or so irrigated peanut acres and 60 or so non-irrigated peanut acreage, but this year that was the date he started planting. Spring had been wet in his part of Georgia, pushing back wheat harvest and spring planting.
But Morris wasn't the one on the planter that day. A few weeks prior, he had an unexpected health setback that hindered his mobility. He didn't feel well May 17, but he didn't complain. He joked more than anything. His family is no stranger to unexpected setbacks.
Here's where that important friendly cooperation comes in. Bart Bradley runs cattle nearby. Eric Fletcher is a former employee Morris later helped set up with his own operation. Both have known Morris most of their lives. Bradley and Fletcher were manning the planter and tinder that day to get the Morris 2021 peanut crop started, helping a respected neighbor out, or lending that friendly cooperation.
Production practices
Morris owns about 1,000 acres. He farms about 450 acres on a cotton-cotton/oats or wheat-peanut rotation. He manages the wheat for a 60-plus bushel average. He averaged 5,424 pounds per acre on irrigated peanuts and 3,762 pounds per acre on non-irrigated in 2020 with high quality grades.
He takes grid soil samples and keeps his soil between that good 6-6.5 pH zone. In 2020, his lime rate was 2,000 pounds. He applied landplaster at a 1,000-pound rate. He applied a quart rate of boron with the first of his fungicide applications.
For weed management, he starts clean. He used glyphosate and 2,4-DB at burndown. On his irrigated strip-tilled land coming in behind wheat, he applied University of Georgia recommended rates of Prowl and Valor for his pre-emerge. He comes two to three weeks after planting with Dual Magnum and later before lapping with Cadre with another dose of 2,4-DB as needed to clean up.
Morris primarily plants the GA-06G variety but has planted some 12Y. He uses strip-tillage, and has done so for many years. He plants on 36-inch rows, applying inoculant and Thimet in-furrow.
Watching the weather patterns, he typically sticks to a 14-day fungicide program, making sure to stay ahead of leafspot and white mold. His program includes Bravo, Priaxor, Elatus and Convoy
He uses the University of Georgia Easypan, a practical economical way to measure in-field evaporation rate, and the UGA Irrigation Checkbook Method. He follows a bit of gut instincts, too, on the land he's worked for years.
He doesn't feel he over-irrigates, but believes with his soils and heat during summer, it is a good idea to keep the ground as cool as possible in the later part of the season for plant health reasons, particularly keeping things cool and moist to ward off aflatoxin issues, which plagued the industry in 2019.
More cooperation
This year, Morris started his 20th as chairman of the Georgia Peanut Commission. In 2002, he was named the Lancaster/Sunbelt Expo Southeastern Farmer of the Year. (The program is now called the Swisher Sweets/Sunbelt Ag Expo Southeastern Farmer of the Year.)
He's received other recognitions and leadership positions, including countless committees, groups and discussions championing peanuts and southern agriculture over the years.
"On the peanut commission, we have a unified board, one that cooperates together. There are no big 'Is' or little 'Us.' It's all about the farmers, and all of us just want to be a part of working for the farmers," he said.
Compared to other major commodities, acreage wise, the U.S. peanut industry has always punched higher than its weight class. And it's a relatively small group — with disagreements big and small.
But cooperation, he said, has flowed through the peanut industry for decades, from establishing and negotiating sound federal policies for the industry to taking a full-court press to fend off industry-crippling diseases or regulatory matters. He says the industry continues to work together, and in recent years worked together to tackle important issues, citing industry wide efforts to address aflatoxin and the ensuing non-tariff trade barriers.
Most recently, he said he'd like to make sure peanut farmers have a good seat at the table as carbon credits are discussed at the national level as climate policy talks gear up. They can be a valuable opportunity for farmers, particularly peanut farmers.
"It'd be good to get credit and more value out of the things we already do that are very environmentally beneficially and sustainable," he said. "Through our political action committee's efforts we continue to have good support that we appreciate but we can't slack back on those efforts. They're too important for many things"
The family
He is married to Brenda. Their son, Jason, is married to Monica, and their sons are Jason Cody and James Armond. Their daughter Melanie is married to Stewart Veness, and they have Lauren and Anna Grace.
Phillip Edwards stopped by that May 17 day, too. He's the University of Georgia Extension coordinator in Irwin County. He came to introduce Kaleb Bell, who was shadowing Edwards that day as part of UGA Extension intern program. Edwards nominated Morris for the peanut award.
"Armond Morris is a hardworking successful and very efficient peanut farmer who is also a tremendous advocate for all aspects of the peanut industry from farmer to consumer. Thanks to Mr. Armond, I don't eat a bowl of oatmeal without adding peanut butter. It was my honor to nominate him for the peanut efficiency award," Edwards said.
Cooperation, whether on the farm or throughout the industry, contributes heavily to the sustainable efficiency of all farms and not just peanuts. You've all witnessed it, and if you're lucky enough, you get to witness it daily.
Subscribe to receive top agriculture news
Be informed daily with these free e-newsletters
You May Also Like
---