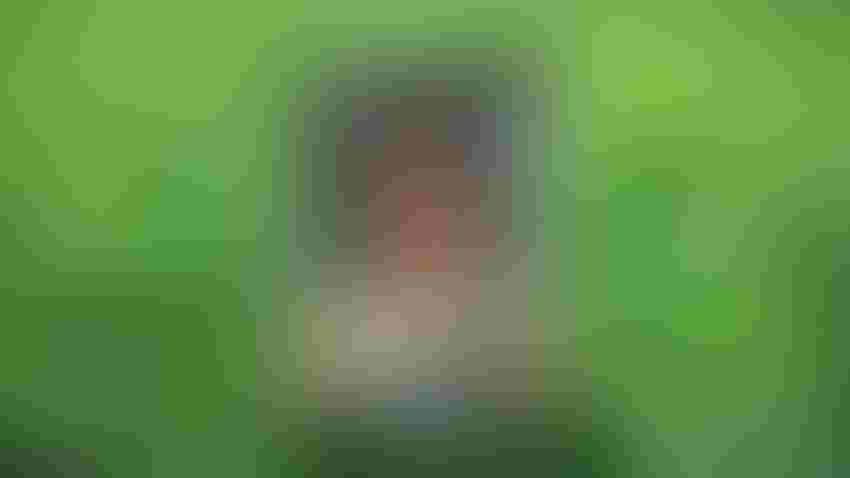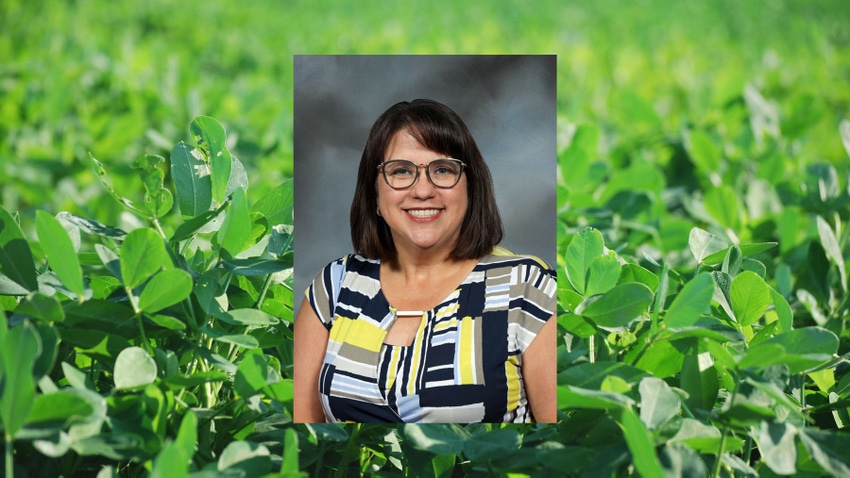 By Alabama Peanut Producers Association
Alabama's 900-plus peanut farmers have a new champion in their corner. Libbie Johnson joined the Alabama Peanut Producers Association as executive director on June 5.
Johnson hails from Florida Extension, where she gleaned over 20 years of industry experience and built relationships critical to her new role.
"I'm excited to get to know Alabama's peanut producers and understand more about agriculture in Alabama," Johnson said. "I'm thankful to represent such a unique commodity and the hard-working farmers of this state."
As executive director, Johnson will oversee peanut checkoff projects related to research, promotion and education. She'll also work with land-grant universities and farmers on research trials; advocate for the protein-packed legume with decision-makers in Washington, D.C.; and expand the peanut industry's footprint in Alabama, in addition to overseeing staff in APPA's Dothan office.
"Libbie is energetic, knowledgeable and talented, and we are excited to see the direction she takes our organization," said APPA President Carl Sanders, who farms in Coffee County. "The board is confident in Libbie's ability to advocate for Alabama peanut farmers and make an impact on our industry."
APPA is an affiliate of the Alabama Farmers Federation, the state's largest farm organization serving 355,000 member families. Johnson will work closely with the Federation's Governmental & Agricultural Programs (GAP) Department staff serving farmers.
"There's no doubt that Alabama peanut farmers will benefit from Libbie's leadership," said GAP Department Director Mitt Walker. "Libbie's strong skill set uniquely positions her to work with the APPA board, research-focused scientists or high-profile officials in our nation's capital. We are excited to see her lead APPA into a new chapter."
Since 2003, Johnson has served farmers in the Florida Panhandle's Milton and Escambia counties. Areas of expertise include row crops, fruits and vegetables, livestock and natural resources.
Johnson is no stranger to leadership. She's chaired national Extension-related committees; is past president of the Florida Association of County Agricultural Agents; and served on the University of Florida (UF) Peanut Team and the Sunbelt Ag Expo Team.
She's also a member of Florida Farm Bureau, which named her the Extension Professional of the Year in 2018 and has earned multiple service awards from the National Association of County Agricultural Agents.
Johnson, a Louisiana native, holds bachelor's degrees in political science and plant science from the University of Louisiana at Lafayette and a master's degree in agroecology from UF.
Subscribe to receive top agriculture news
Be informed daily with these free e-newsletters
You May Also Like
---