2017 peanut year praised as 'really good;' growers concerned about future
2017 peanut year praised as 'really good;' growers concerned about future
In response to peanut growers' concerns about base acres, Outlaw explained that to pay for the seed cotton program the generic acres had to be taken out and reallocated to cotton or whatever a grower planted over the 2009 to 2012 period.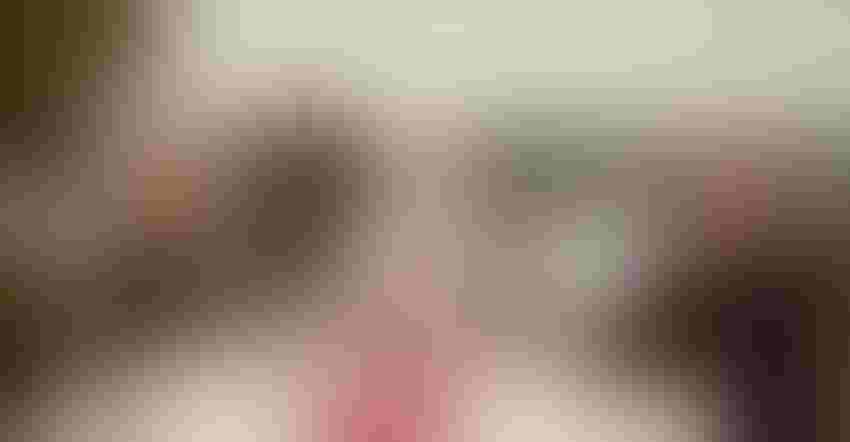 Texas A&M Economist Joe Outlaw, left, with House Agriculture Chairman Mike Conaway and Tom Sell of Combest, Sell and Associates, prior to speaking at the Western Peanut Growers Association luncheon.
Concerns about farm income, drought, the future of the farm bill, and specifically how the generic base acres are going to work for peanut growers, drew more than 300 people to Seminole, Texas, for the Western Peanut Growers Ag Issues Conference.  Keynote speakers included House Agriculture Chairman Mike Conaway, Texas A&M Economist Dr. Joe Outlaw and FSA State Director Gary Six.
While Western Peanut Growers President Tony Dill praised the 2017 season for being a "really good year for peanuts in price and production," a peanut surplus and changes in generic base acres have created anxiety among growers.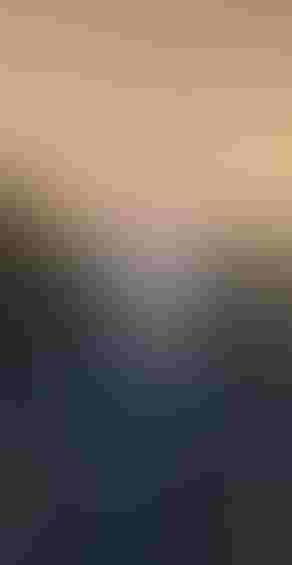 "We did have a farm program where we could plant peanuts on generic base acres and be in the program. But that's kind of changed with this cotton fix that they put in in February," says Dill, who grows peanuts and cotton in Terry County, Texas. "All peanut farmers are cotton farmers, so it was good to get cotton back in the program, but as far as a peanut grower goes, it's probably going to cut our acres a little bit." 
On average, the U.S. plants about 1.2 million acres of peanuts. Since the passing of the 2014 farm bill and the exclusion of cotton as a covered commodity, peanut acres have increased, says Dill. In Texas, the year-to-year increase in yield was 31.9 percent with overall production up 35 percent.
"With the way the Price Loss Coverage (PLC) program worked, and the generic base, we saw our[U.S.] peanut acres increase 200,000 to 400,000 acres, which is a big increase. We are thinking with the cotton fix we'll get back to our normal 1.2 million acres of peanuts and not have big swings in the price," he says. "By the time this year is over, we hope we will be back into the proper ratio of supply and demand."
In response to peanut growers' concerns about base acres, Outlaw explained that to pay for the seed cotton program the generic acres had to be taken out and reallocated to cotton or whatever a grower planted over the 2009 to 2012 period.
"When the 2014 farm bill passed, cotton was no longer a part," says Outlaw, co-director, Agriculture and Food Policy Center, Department of Agricultural Economics at Texas A&M University.  "To save the money that was associated with cotton they created this generic base. So, peanut producers and every other type of producer could say, on those acres that used to be cotton base, 'I can plant this covered commodity and receive whatever payments are associated with that crop.' And so peanut growers planted peanuts on that generic, received those payments, and it happened at a time that the peanut price was very low, so the payments were quite big. And now that the cotton program has been put back, the seed cotton program is in place and cotton is a covered commodity again."
Outlaw, who is working on his sixth farm bill, says that the money used to support generic base acres was there only until cotton came back. "The money wasn't going to stay — it was just a placeholder.  It did benefit them (peanut farmers) and now it's going to be where you have to allocate those generic base acres, even if it's cotton or whatever it is you're planting.  If you want to leave more with peanuts you certainly can — that is one of the choices."
The "2018 Generic Base Decision Aid" is available at https://www.afpc.tamu.edu/ to assist growers in understanding how the new seed cotton program may affect a grower's FSA payments. Outlaw, who along with colleagues developed the aid, says growers must decide:
What are you going to do with the generic acres?

Do you want to update seed cotton yields? Every other commodity has been afforded the opportunity to update their payment yields in the 2014 farm bill.

What program do you want on seed cotton acres, Price Loss Coverage (PLC) or Agriculture Risk Coverage (ARC)?
"I think most of the people in this state will go with price loss coverage, but our decision aid also will allow a producer to see what the options are so they can make the best decision for their farms," says Outlaw.
While demand and the market outlook for peanuts is a bright spot for growers, Outlaw is concerned about the dark cloud called trade disputes hovering over agriculture. "I cannot remember one time in my career that we got into trade disputes that agriculture didn't lose. Agriculture is usually the industry that takes the brunt of trade disputes — that is my experience and I'm worried about things for you guys or any producer."
Farm Bill
When it comes to the upcoming farm bill, grower and Western Peanut Growers Board Member Jake Teichroeb says there is anxiety among producers of possible funding cuts to the crop insurance program — a resource he was grateful for following a late-season hail storm in 2017 that knocked his potential bumper crop down to average or below average.  When asked how important his crop insurance was, he quickly replies, "Extremely important. Without it, I might not have been able to pay the bank back.
"Mr. Conway said he's going to fight for no cuts to the funding of the insurance program — that he's going to do everything he can to protect it. That is a big fear out here — without that assistance it's just not affordable, so to hear that he's fighting for it is very important."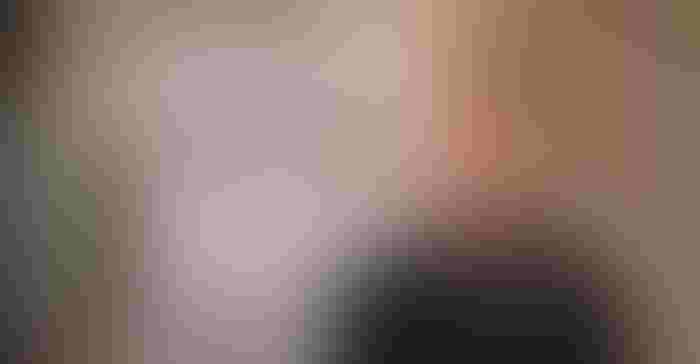 Conaway also updated attendees on the process of the farm bill. He says he and others have spent the last three years reviewing the 2014 farm bill, investigating what worked, what didn't and what areas need improvement.
"The 2014 farm bill was a pretty revolutionary version," says Conaway, who adds that they are working to finetune the following:
The ARC-County payment scheme,

Preserving programs with baselines such as the Market Access Program and the Foreign Market Development Plan, and

Looking for money for a vaccine bank for Foot and Mouth Disease.
Conaway also explained his proposal for changes to be made to the SNAP program:
"We've got unemployed in America that has skills or no skills, and we've got any number of jobs that require certain skill sets. So how do you bridge that gap?  How do you get the workers the training they need so they can go to work? There's a lot of effort being put in that," the Chairman says.
"We are going to spend significant federal resources on state based programs that will say, 'Here's your job.  Here's your assessment process. Here's your case management.  Here's your supervised job searches. And if you're willing to work or you're willing to train or do an apprenticeship — we have a whole array of things that can be done — then while you're doing that you're going to be eligible for SNAP.'"
Conaway says the idea is for people to progress up the economic ladder to a point where they no longer need assistance but can support themselves. Conaway's plan proposes:
Extending benefits while transitioning from assistance to independence to help make the transition less difficult.

Modernizing the asset test that's associated with qualifying for SNAP.

Allowing a savings account that doesn't count against your assets — families can have a rainy day fund that can allow them to react to mishaps without penalizing them. 

Modernizing the value of the cars needed to maintain job responsibilities going to and from work.
"We keep all the SNAP money within SNAP; I don't harvest it to go anywhere else," Conaway says. "This idea that I'm cutting funding out of SNAP couldn't be further from the truth."
Ginning Cost Share
FSA State director Six touched on the move by Secretary of Agriculture Sonny Perdue to pool resources, moving NRCS, FSA and RMA under one umbrella now known as FA, The Food Production and Conservation Division.
"Under the Secretary's vision we are all going to be one. When you walk in the door, we will have pooled our resources and knowledge on each other's programs, and by doing that we are going to make up for the lack of employment."
Six, the Yoakum County executive director for 32 years prior to being named state director, also discussed the progress of the Cotton Ginning Cost Share program and the letter cotton farmers received. He encouraged growers to review the following:
Make sure the information on your pre-filled application is correct.

Sign the form and return it to your county office via mail, email or hand-deliver.

Check the pre-addressed envelope that was included with the form. If the address on the form is the physical address of your county office rather than its post office address, the U.S. Postal Service will reject it. Check the address to make sure the envelope is addressed to the mailing or P.O. Box of your county office, if they use a P.O. Box.

Two different signup deadlines were listed on the pre-filled applications: May 12 and May 31. The official deadline is May 31.
Subscribe to receive top agriculture news
Be informed daily with these free e-newsletters
You May Also Like
---