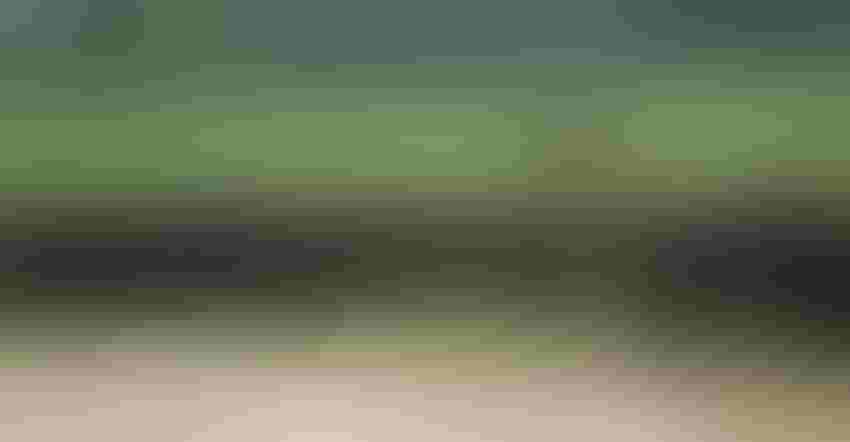 MORE PRODUCTIVITY: Rotating pastures more often will result in more even grazing and prevent animals from munching on regrowth too soon.
Tom J. Bechman
How can you manage pastures to get the most productivity this year? Does it depend on what type of animals you graze? Should you consider making minerals available?
These are all valid questions. Let's look for answers, starting with which type of livestock will be grazing in your pastures this year.
Smaller ruminants are better grazers or browsers than larger livestock. Sheep and goats can select not only specific plants to eat, but also very specific plant parts. Larger livestock such as cattle and horses are not as selective and tend to consume more variety per bite, especially if there is any competition for that bite.
So, the more you concentrate livestock, especially cattle, the less selective they become, and the more undesirable plants are consumed. Smaller ruminants outgraze larger livestock quality-wise. This has been shown in fecal analysis studies and also in fistulated animals. They consistently harvest the highest nutritional plant parts available.
Grazing management tips
Strive for the allocation of forage to be grazed down fairly evenly during grazing. By doing so, intermediate and undesirable species are also consumed and are less likely to get a stronger foothold in the pasture. They are less likely to outcompete desirable species that producers, or rather livestock, like.
To get fairly even grazing and yet not allow overgrazing, the grazing event should be very short. Livestock should be moved before enough time has passed for there to be much regrowth. Prevent grazing of that new growth. New growth is needed to help restore the solar panel that was just removed and also rebuild energy reserves of the plant.
If animals are grazing new regrowth since the last move, they've been in that pasture too long. In an ideal situation, livestock would move prior to grazing new regrowth. Forage is allowed to rest and recover. So, the grazing event is generally never longer than three days, with shorter periods being better. The smaller the ruminant livestock, the truer this statement.
Offering minerals
It is probably a wise decision to make sure you feed a mineral mix with sufficient magnesium. Normal rates for mineral mixes contain about 2% magnesium. When you have cooler temperatures with lush forage in front of cows, a high-magnesium mineral supplement should be used. High-magnesium mineral mixes usually have about 16.5% magnesium. Continue with this supplement until you get past the early fast flush of new grass growth.
Fields supplemented with extra nitrogen and potassium tend to have more issues because more magnesium can be tied up. It's a balancing of cations. Keep sufficient salt and other minerals available all the time. That's always a good place to start, and it lowers concerns about whether animals are getting enough minerals. Check with your local veterinarian or Extension educator for more information.
Shelton recently retired as the Indiana state grazing specialist for the Natural Resources Conservation Service. He writes the Grazing Bites newsletter. Find past issues and more grazing information online.
Subscribe to receive top agriculture news
Be informed daily with these free e-newsletters
You May Also Like
---