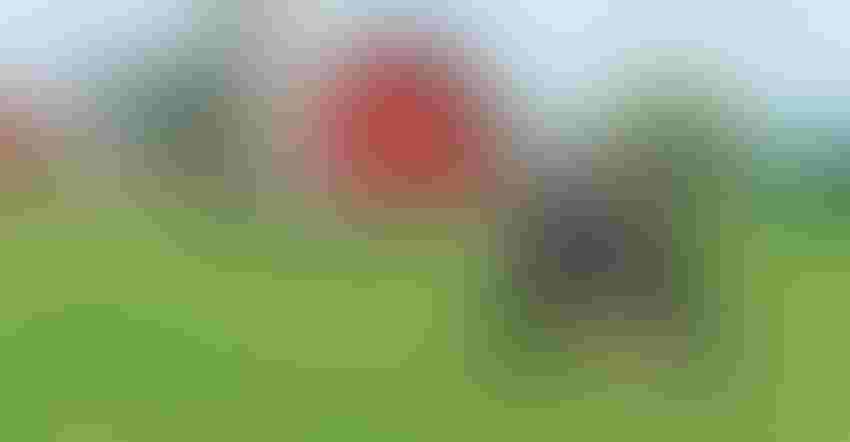 GRAZE WITH CARE: Overgrazing a pasture can cause problems, but there are benefits to grazing when establishing a new pasture as it will suppress competition from existing vegetation and will eliminate residue.
steverts/Getty Images
There are many reasons a landowner would need to renovate a pasture. Maybe you have some new land in need of some serious TLC, or perhaps you want to improve pasture performance for your cattle.
Whatever the reasons, planning is key according to Amanda Grev, Extension specialist of pasture management for livestock operations at the University of Maryland.
"One of the first considerations is to ask yourself, 'Why is this necessary?'" Grev said during a presentation at Delaware Ag Week.
A lack of adequate fertilization, poor grazing conditions and having the wrong species in the field are among the biggest reasons to renovate a pasture.
"Before you begin, you should plan ahead," she said.
It can take six months to a couple of years to correct pH and fertility deficiencies, and this is especially true for no-till seedings. It's also a good idea to allow enough time for proper weed control.
And unless you really need to, never renovate all your acreage at once, she said.
If you're thinking of renovating a pasture, here are 10 tips to help guide you along:
1. Ensure correct soil fertility. Soil pH can affect utilization of other minerals, including nitrogen, phosphorus, potassium and sulfur.
Soil that is too acidic can reduce nutrient availability, root growth and nitrogen fixation,
This can take long to correct, especially if lime is surface-applied. Grev said to apply lime six to 12 months before seeding.
2. Control weeds. Weeds will compete for light and space, among other things.
For the best results, Grev recommends starting weed control six to 12 months before seeding.
An integrated weed control system is best, she said, when using cultural, mechanical and chemical controls as part of the overall system.
Spring is the best time for controlling annual broadleaf weeds, she said, as the weeds are small and can be controlled. But wait until the temperature is at least 50 degrees F for two to three days.
Fall is the best time to control perennials and biennials, usually between the middle of September and early October.
3. Select adapted species. In other words, select a species that's good for the pasture you're rehabilitating.
Matching a variety with the ideal pH level is crucial, she said. 
4. Inoculate legume seeds. Some legume seeds come preinoculated — usually coated with an inert material, usually lime,
If it's not preinoculated, Grev said it's good to use an effective adhesive material, usually sugar water (1 cup sugar, 1 pint water), before doing anything else.
Inoculants are living organisms, she said, and they will only work if the bacteria are alive when applied. Using proper storage and handling is crucial, she said, as well as checking the expiration dates of preinoculated seeds.
5. Graze or clip close. Even though overgrazing can cause problems, this is the one time when overgrazing can actually be beneficial as it can suppress competition from existing vegetation and can eliminate residue.
But be mindful of the effects on the animals, she said.  
6. Prepare a good seedbed. Whether tilling or no-tilling, there are advantages and disadvantages to each.
Tillage can help loosen the soil, eliminate existing vegetation, control weed seeds and incorporate fertilizer into the soil. If the soil is underworked, though, you'll end up with too much surface residue. The soil can also be too rough for seed placement.
No-till is less labor-intensive, better at conserving soil moisture and can reduce soil erosion. But Grev said that it's important to think about suppressing the existing stand and reducing residue prior to planting. Using a low rate of nonselective herbicide is good.
Also, ensure the seed will reach the soil, not just the thatch layer.
7. Seed at proper depth. The ideal seeding depth is between a quarter to a half inch.
In heavier soils with high moisture, it's best to place the seed at a shallow depth. In lighter soils with low moisture, it's best to place the seed deeper in.
Seeding too deep, though, is a major cause of establishment failures, Grev said.
8. Seed at the proper time. If you plan on seeding in the spring, do it between mid-February and mid-March. The advantage is that there will likely be adequate moisture, she said. But if there is too much moisture, it could delay seeding, leading to stress on new stands and pressure from summer annual weeds.
A better option could be a late summer-fall seeding between mid-August and mid-September.
The advantages are less weed competition and cooler weather, but the disadvantages are a potential lack of moisture, she said.
Frost seeding is usually done by broadcasting in late winter. Although it works poorly for most grasses and alfalfa, it can be successful at establishing clover, she said. Freeze-thaw cycles are crucial for establishing seed-soil contact.
9. Seed at the proper rate. Calibration is essential. Grev said you should adjust calibration based on planting method.
If you're drilling seed, shoot for the low end of the seeding range. If you're broadcasting seed, shoot for the high end of the seeding range.
You should also adjust seeding rate based on environmental conditions. If conditions are optimal, shoot for the low end of the seeding range; if conditions are poor, shoot for the high end of the seeding range.
10. Manage while establishing. It's best to avoid grazing until sufficient root systems have been established.
Grev suggests letting it grow 10 to 12 inches and then mowing or cutting to 4 inches, repeating this two to three times.
Mowing will eliminate weed seed heads and reduce competition.
She also suggests avoiding grazing new stands during wet periods.
Subscribe to receive top agriculture news
Be informed daily with these free e-newsletters
You May Also Like
---