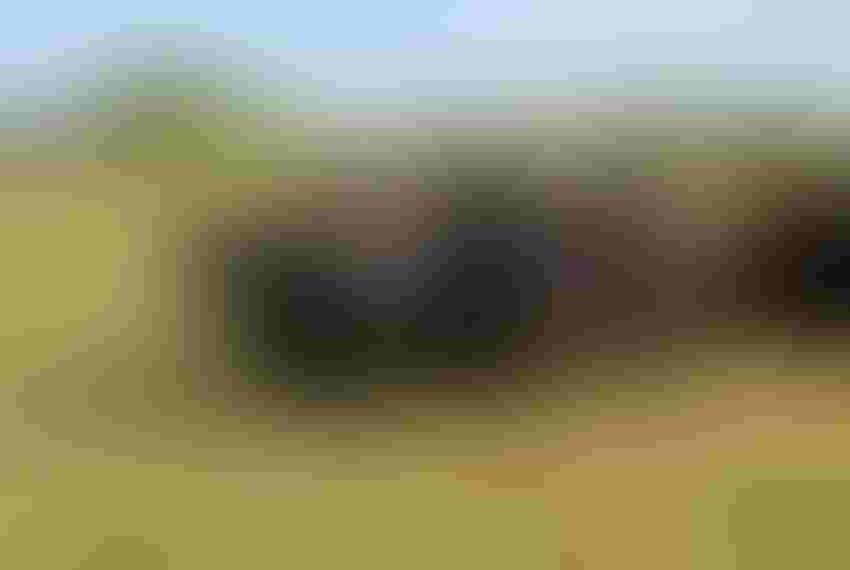 Good gains are standard on well-managed native grasses, and researchers are now documenting it.
Alan Newport
Recent research shows integrating native grasses into grazing lands can be a good option for beef producers.
A literature review conducted by the University of Tennessee and funded by USDA found strong evidence that using native warm-season grasses caused steers to gain more weight per day and yield more beef per acre, compared with non-native grasses like tall fescue and bermudagrass.
Further, native grasses like switchgrass, big bluestem, Eastern gamma, and Indiangrass are heat- and drought-tolerant, native to a great portion of the United States.
Tall fescue either grows slowly over the summer or goes into dormancy, depending on location. Much of the nation's 32 million acres of fescue has the endophyte which produces vaso-constricting toxins that cause growth and reproductive problems for cattle.
One potential solution to this "summer slump" in quality forage is building grazing systems that include native warm-season grasses.
A recent Science to Solutions report from USDA's Natural Resources Conservation Service, titled Economic and Production Performance of Grazing Native Grasses in the Fescue Belt, highlighted how native warm-season grasses provide quality forage for livestock.
For example, average daily growth for steers grazing switchgrass during the summer was 66% higher than for steers grazing tall fescue and bermudagrass, both non-native plants.
In one of the studies reveiwed, Burns and Fisher in 2013 compared average daily growth and total beef yield of steers grazing eastern gamma, switchgrass, big bluestem, and a sequence of tall fescue and bermudagrass in North Carolina. They showed these results:
Eastern gamma – steersgained 1.91 pounds per day with a total beef yield of 671 pounds per acre.

Switchgrass – steers gained 2 pounds per day with a total beef yield of 749 pounds per acre. 

Big bluestem – steers gained 2.38 pounds per day with a total beef yield of 653 pounds per acre.

Combination of tall fescue and bermudagrass – steers gained 1.6 pounds per day with total beef yield of 513 pounds per acre.
Steer performance was measured from April to September for all the forages. Steers on the tall fescue and bermudagrass were grazed on tall fescue in April and May and bermudagrass from June to September.
The Tennessee report also has information on expected beef yield, costs, and net returns of grazing cattle on native warm-season grass versus other forages. Generally, the authors said although beef producers would have significant investment to establish native grasses, they could later save costs in machinery and fertilizer, ultimately setting up higher profitability for the native grasses.

Here's an example of that data. In a trial published in 2016 in the Journal of Dairy Science, researchers measured costs for grazing big bluestem, Indiangrass and legumes versus corn silage and other annual crops, the native mixture was a winner from a cost standpoint.
The native grass mix cost $1.13 per day.

Corn silage with dry distillers grain cost $2.07 per day.

Corn silage with soybean meal cost $3.06 per day.

Wet distillers grain cost $2.05 per day.
"The science has continued to show natives have a lower cost of production in the long-run," says Chris Boyer, an associate professor with the University of Tennessee's Department of Agricultural and Resource Economics.
Further, native plants provide better habitat for wildlife such as bobwhite quail and other ground-nesting birds.
"By using warm-season grasses, producers can increase grazing days, reduce their reliance on more costly hay and feed, improve tall fescue pastures by letting them rest during the summer – all while helping wildlife species," said Bridgett Costanzo, with NRCS' Working Lands for Wildlife partnership.
Subscribe to receive top agriculture news
Be informed daily with these free e-newsletters
You May Also Like
---