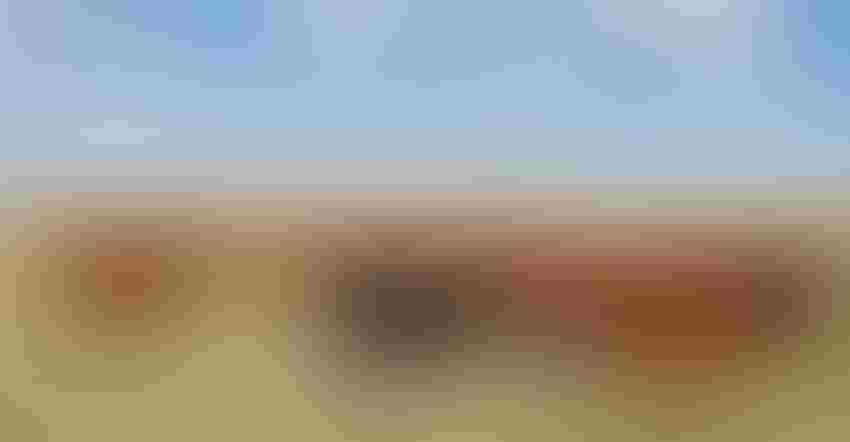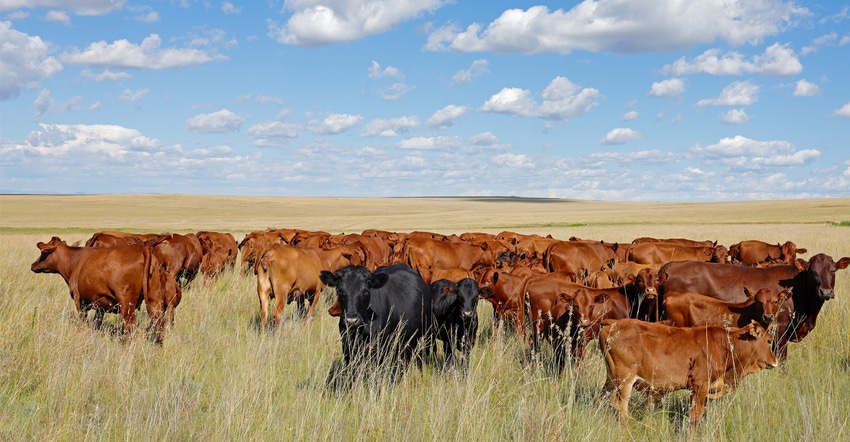 PASTURE HEALTH: Miranda Meehan of NDSU Extension shares best management practices to keep pastures and forages healthy.
EcoPic/Getty Images
With pastures and producers recovering from extensive drought in 2021, there may be changes to when cattle should be turned out this spring.
Miranda Meehan, livestock environmental stewardship specialist with North Dakota State University Extension, shares how to navigate this season. "Management in 2021 and temperatures this spring are going to influence the rates our grasses grow, and cooler temperatures can bring delays with grass readiness."
Specialists say that pasture managers need to make sure forage is ready to be grazed before livestock can be turned out. Livestock being on a pasture too early causes reduced plant leaf area for photosynthesis, reducing the ability of pasture grasses to replace carbohydrates. This leads to decreased plant vigor, thin stands and lower forage production.
Monitoring the grazing readiness of your pastures before turning out livestock is vital. If done correctly, plants are more tolerant of stressors due to grazing and weather, and will maintain a higher vigor to continue forage production for the following years. Moisture availability plays a large role in managing range and pasturelands.
"We did get a lot of really good fall moisture here. A lot of places are almost 200% of normal fall moisture between late August and the end of October," she says. "We did see our pastures greening up this fall, and things looked the best they had all year."
Even with this fall moisture, did pastures recover enough to handle the grazing season? When do we graze this pasture? Do we delay grazing a few months and let it recover? Do we need to make further adjustments to stocking rates? These are just a few of the considerations Meehan is helping producers with this spring.
Pastures and rangelands that were damaged from drought or grazing too early can often take several years to recover, and timing of grazing often depends on species of grasses, available moisture and past management.
"It's dependent on the management decisions from the fall — how heavily the pasture was used. If it was used heavily, the tiller of cool-season grasses may have been removed. Cool-season grasses start growth from tillers that develop in the fall. If these tillers were eaten or died due to drought, then the plant will need to develop new tillers in April and May, delaying growth," Meehan says of when to fully stock pastures. "If pastures had the two years of heavy usage that stresses those plants, they're going to be impacts in terms of plant development and growth."
What's it mean to pastures?
Consider factors such as your management goals, livestock species and their class, acres available, soils, water sources, and forage species, quality and productivity.
"There's no-one-size-fits-all solution, but the one thing we can be doing every year is monitoring the grazing readiness," Meehan says. It also means "assessing our stocking rates, seeing if they need to be adjusted, maybe changing season of use on our pastures, and starting in pastures that weren't used as heavily."
While each operation is different, Meehan recommends considering a few management practices:
Stocking rate. This should not be greater than the carry capacity of the pasture to ensure resource management and optimal forage production. During drought, early adjustment of the stocking rate will help prevent loss of forage production.
Carrying capacity. This is influenced by the current condition of the site or pasture.
Monitoring. Use monitoring tools to prevent overgrazing and to determine if you're meeting management goals.
For more information on pasture management and stocking rates, check out these publications from NDSU Extension. 
Subscribe to receive top agriculture news
Be informed daily with these free e-newsletters
You May Also Like
---