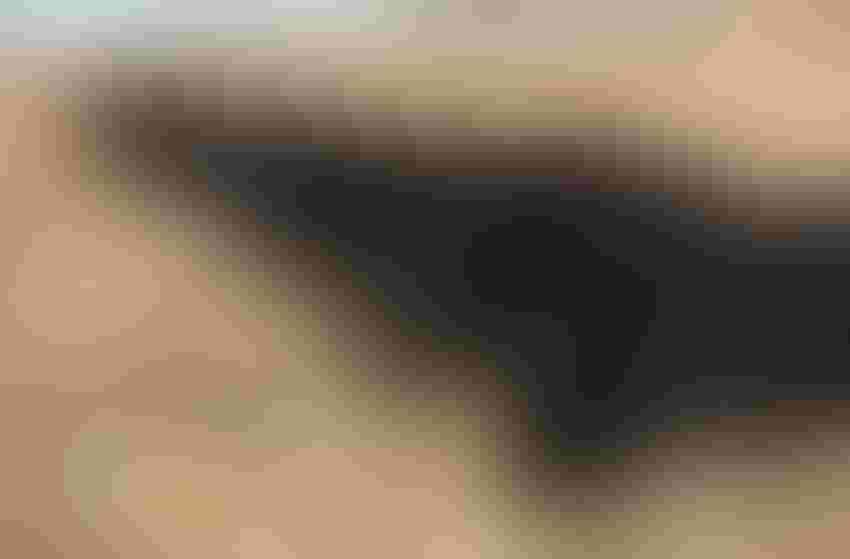 It's the time of year when temps are getting colder and we are longing for the days of nice weather with lots of grass. Many are worried about the cold and whether there will be enough hay for their livestock this year.
It is less a worry for me because of strip grazing. For the last month or so, I have been strip grazing my stockpiled fescue. This is the time of year where Missouri ranchers go from cussing to loving fescue. It is such a great forage to stockpile and manage for winter use.
I enjoy rationing grass and moving cattle often. Moving cows every day or every other day and allocating the amount of forage they need gets to be a very fun game. At first, I used a measuring stick to help me calculate how much to allocate. Then I learned as your "eye" gets better, you can see how much to allocate. Checking them daily shows how well you did. If not enough, you learn to just move them again or give them a little bigger area the next day. It really a matter of trial and error and of training yourself.
As I sat pondering this chore, it occurred to me why I enjoy this so much. Many times, things are handled in this world on a reactive basis. We plant crops and hope for rain. We turn cows out into pasture and hope we have enough. We buy hay and pray the quality is good enough to sustain our livestock.
When I am strip grazing stockpiled grass, I feel in control. I know exactly how much "time" I have based off the amount of forage on the ground and the number of pounds of livestock that are grazing it. About the only factor that can change is how cold it gets which will increase livestock needs. I can predict almost to the day when forage will run out. I get much better utilization of my forages and the nutritional plane stays constant. It also makes me look well into the future. This is a problem for many producers including myself. Many times, I am just trying to get through the next cold snap or snow or ice event and don't think about long term effects on the animals and the grass. What I am doing right now will affect how my next grazing season turns out.
As we look at the world today, we see most decisions are made on a reactive basis due to not looking far enough into the future. By not planning adequately, we then get ourselves in trouble and have to use or do measures that aren't always the best for the land, animal or environment.
I am listening to Gabe Browns audio book, "From Dirt to Soil," right now and he speaks of their ranch plan looking 200 years in the future. While I am still trying to get out of this decade, Brown's comments say a lot for what true care of the land should be. We are just a blip on the radar screen in the stewardship of our land. Let's do our part to make it better as long as it's in our care.
Subscribe to receive top agriculture news
Be informed daily with these free e-newsletters
You May Also Like
---