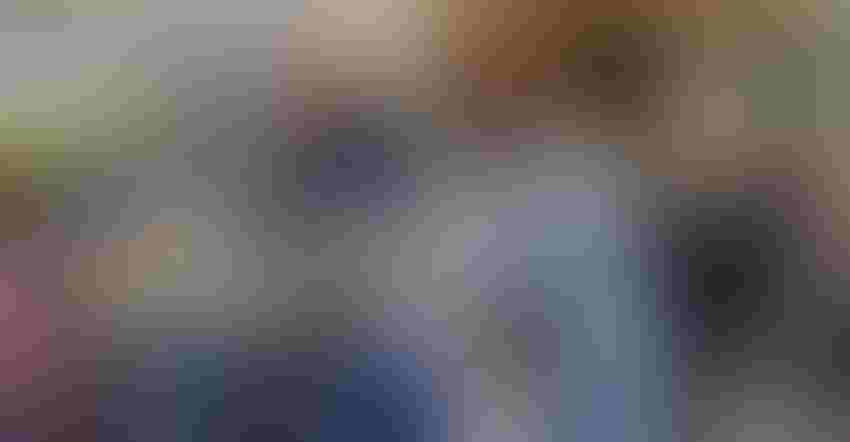 HANDS-ON EDUCATION: Grants from the North Dakota Beef Commission were put to good use by students in Hettinger.
Courtesy of Hettinger FFA chapter
The North Dakota Beef Commission has a long history of beef promotion and education in the region. Through an assortment of grants this year, the commission is working to help educate youth in the state on meat science and processing.
Family and consumer sciences teachers, Extension agents, and agriculture educators were able to apply for the grants. "The commission has a long history of having mini-grants available for FACS teachers," says Nicole Wardner, consumer marketing and industry relations specialist for the commission. "We realize there's a lot more demand on small butcher shops and local locker plants, and a definite need for labor. We're not going to be able to find people who are skilled or interested if we don't introduce it at a younger level."
Besides processing, these grants can also cover meat science and judging. "We really wanted to expose students from a high school level and up in the classroom to a potential industry or potential career they may not have thought of before," Wardner says.
Beef education
This year's grant programs were offered in these areas:
Family and consumer science teachers could apply for mini-grants up to $250.

Ag educators could apply for grants up to $1,000.

Extension agents could apply for up to $250.
"We're very excited about the things they did," Wardner says. "For example, in McClusky, they did a value contest with primal cuts. They brought in chuck primals and broke them down, then had a contest for the kids. They worked through all of the cuts, and tried to figure out which group of three students could create the most value from the carcass."
Following the lesson, the students learned how to cook the beef and then hosted a meal to feed community members.
After receiving a grant to secure processing equipment, students in Hettinger learned about meat processing. "A local producer sold a side of beef to the project at a discounted price, which helps extend grant funds," Warner says. "They reached out to community members and found a few people to help," including a former butcher who taught students how to break down certain muscles.
The FACS teacher in Hettinger also serves as the agriculture teacher, and used another grant to teach beef nutrition and preparation to her FACS classroom.
"This really went full circle, and we saw beef being taught in more than one way," Warner says. "You learn by doing, and we're really excited to see these kids embrace that."
Grant expansion
Wardner says she and the rest of the commission are pleased by the success of these grants. "It was absolutely fantastic. We have 27 ag instructors, over 36 FACS teachers and 12 Extension agents who all applied."
The commission was able to go above its planned funds, extending the full grants to all who applied. "The board went above and beyond, and allowed us to spend more than was budgeted because they saw the value in it," Wardner says. "We were able to award everybody what they requested; all the FACS teachers received the full $250 even if they requested less."
Wardner says this was one of the first years the grants were open to Extension agents, and one county took full advantage of it. "Grand Forks County filled out five different applications for different things," Warner says. "One was hosting FACS classes, another was teaching meats judging, all different things. I believe Grand Forks really capitalized on the ability to find some funds to do their Extension education."
"This is our checkoff dollars at work," she says. "Our board members would say that this is their intent for North Dakota investments is to invest in us to increase awareness, to create new consumers, and make sure that kids understand where their food comes from and the nutrient benefits that beef has. These are the projects that checkoff dollars are going to that you'll be seeing from the North Dakota Beef Commission."
To see more opportunities provided by the commission, visit ndbeef.org.
About the Author(s)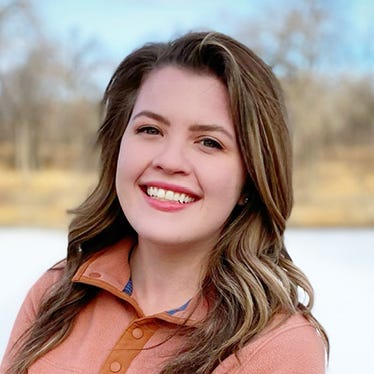 Editor, Dakota Farmer, Farm Progress
Sarah McNaughton is a graduate of North Dakota State University, with a bachelor's degree in agriculture communications, along with minors in animal science and Extension education. She is working on completing her master's degree in Extension education and youth development, also at NDSU. In her undergraduate program, she discovered a love for the agriculture industry and the people who work in it through her courses and involvement in professional and student organizations.
After graduating college, Sarah worked at KFGO Radio out of Fargo, N.D., as a farm and ranch reporter. She covered agriculture and agribusiness news for North Dakota, South Dakota and Minnesota. Most recently she was a 4-H Extension agent in Cass County, N.D., teaching, coordinating and facilitating youth programming in various project areas.
She is involved in agriculture in both her professional and personal life, serving on the executive board for North Dakota Agri-Women, and as a member in American Agri-Women, Sigma Alpha Professional Agriculture Sorority Alumni and Professional Women in Agri-business. As a life-long 4-H'er, she is a regular volunteer for North Dakota 4-H programs and events.
In her free time, she is an avid backpacker and hiker, enjoys running with her cattle dog Ripley, and can be found most summer weekends at rodeos around the Midwest.
Sarah is originally from Grand Forks, N.D., and currently resides in Fargo.
Subscribe to receive top agriculture news
Be informed daily with these free e-newsletters
You May Also Like
---