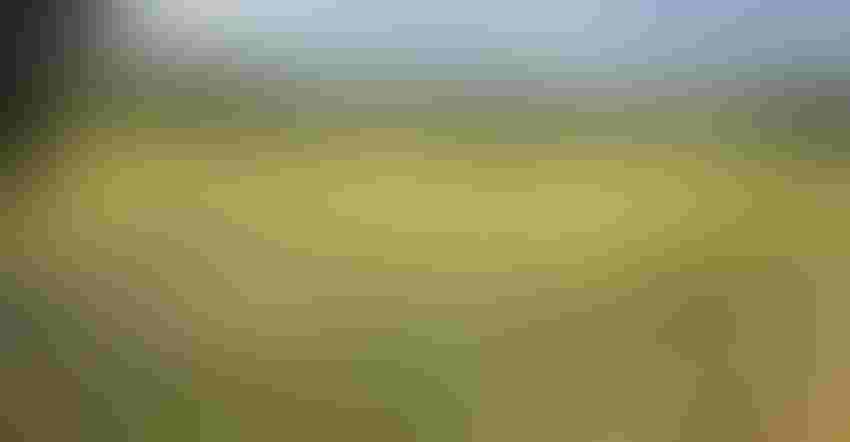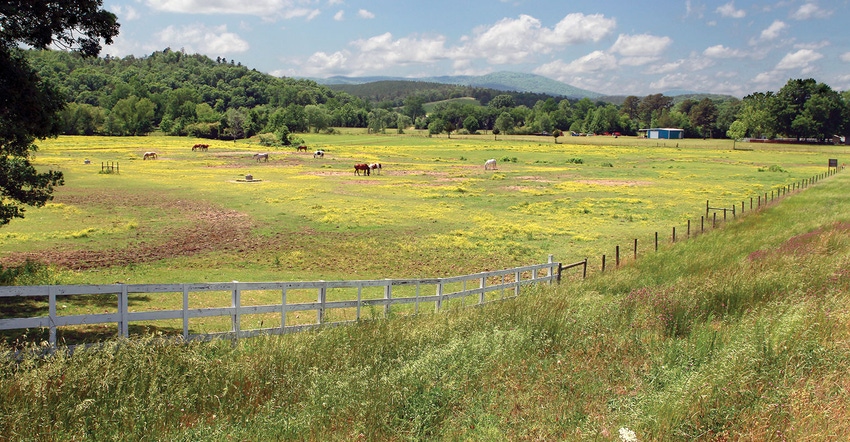 Horses graze on Madison County, Ark., pasture.
University of Arkansas Division of Agriculture
New landowners sometimes face a daunting challenge: How to make the most of newly-acquired pasture land that has been overgrazed for years. The soil may lay bare, incapable of the forage production necessary to support a substantial number of animals.
Dirk Philipp, associate professor of animal science for the University of Arkansas System Division of Agriculture, said it's not an uncommon predicament.
"Many times, retirees and young families want to get into small-scale farming, and buy land 'out in the country' — perhaps 10 acres of pasture or 40 acres of mixed pasture and woods," Philipp said.
"There is a lot of value in owners with no previous experience tackling agriculture," he said. "It contributes to the valuation of food production, rural aesthetics and keeping small farms in existence."
Philipp offered six key steps to bringing dilapidated pastures back to their full production glory:
Establish your objective: Be clear about what you want, and why. Do you need pastures for horses, or do you want to start a small cattle operation with a few mother cows? Where do you see your farm in 10 years? Do you want the farm to generate income?
Be realistic about your time frame: "Pastures don't become productive overnight," Philipp said. "They're a dynamic entity that changes over the years. They have to be constantly managed."
Renovating — or newly planting — pastures takes a minimum of 12 months until they're ready to be put into full use, if done right, during which time the land can't be used for grazing livestock.
Soil management is key: "Most of the time, pastureland was not the original ecosystem, so the soil type is actually not natural suited for pasture land," Philipp said. Landowners should get a soil testing profile, including the pH balance.
"The application of lime may be necessary for the first few years," he said.
Establish a forage plan: Landowners need to be clear about what animals they want to support with their new pastures, then choose a forage that takes into account climatic and topographic factors, as well.
Make a budget: Knowing what you'll need to spend is as important a step as any other, Philipp said.
"Find out about the various costs involved with pasture reestablishment," he said. "Seeding costs can be substantial for forages such as novel endophyte tall fescue, or native warm season grasses."
Landowners should also consider costs for water access and fencing.
Subscribe to receive top agriculture news
Be informed daily with these free e-newsletters
You May Also Like
---