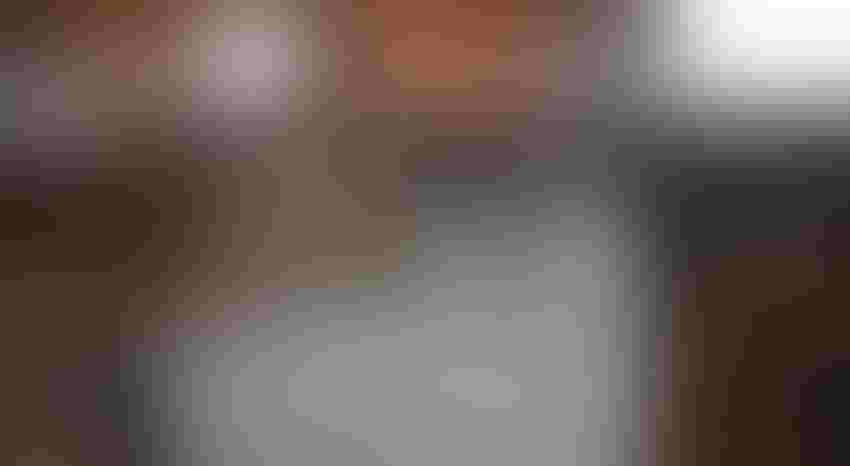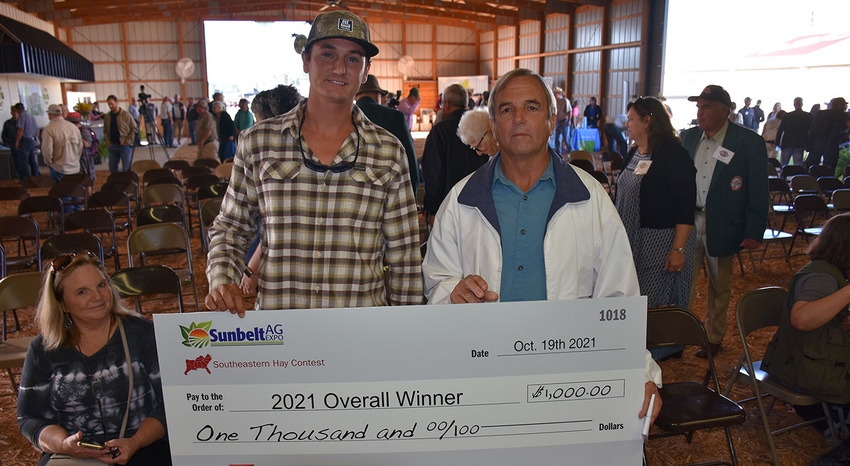 Florida producer Bill Conrad, right, won the overall title of top-quality hay for the 2021 Southeastern Hay Contest. He received the $1,000 check with his son, Joe, and sister, Debbie Callaway
Brent Murphree
Bill Conrad from Malone, Fla., grabbed top honors at the annual 2021 Southeastern Hay Contest with a crimson clover hay producing a 297 relative forage quality score.
Contest results and awards were presented during opening day ceremonies at the Sunbelt Ag Expo in Moultrie, Ga., Oct. 19.
Marcelo Wallau, University of Florida Extension forage specialist, said Conrad's RFQ score "almost broke the scale."
"Even though we had a lot of challenges this year with a lot of rain around here (Georgia), and especially in Florida in the Gulf, along with some dry weather in the western side of the region, we were still able to produce good quality hay," said Wallau, who manages the hay contest along with Lisa Baxter, University of Georgia Extension forage specialist, and Leanne Dillard, Alabama Extension forage specialist.
As overall winner, Conrad gets to use either a new Massey Ferguson DM Series disc mower or RK Series rotary rake for the 2022 hay season, plus he got $1,000.
The contest drew a record 387 entries from nine of the 13 Southeastern states eligible for the contest. Samples, collected in cooperation with Extension agents, came from Georgia, Florida, Virginia, North Carolina, South Carolina, Mississippi, Alabama, Arkansas, and Tennessee.
New to the program this year was the Extension Agent Award, which goes to the top two agents who gathered the most entries. Mark Mauldin received the Florida agent award. The University of Florida Extension agent in Washington County, located in the central panhandle, collected 28 entries. The Georgia agent award went to Hailey Partain. The University of Georgia Extension agent in the northwest district collected 54 entries from Lamar County and 38 from Upson County.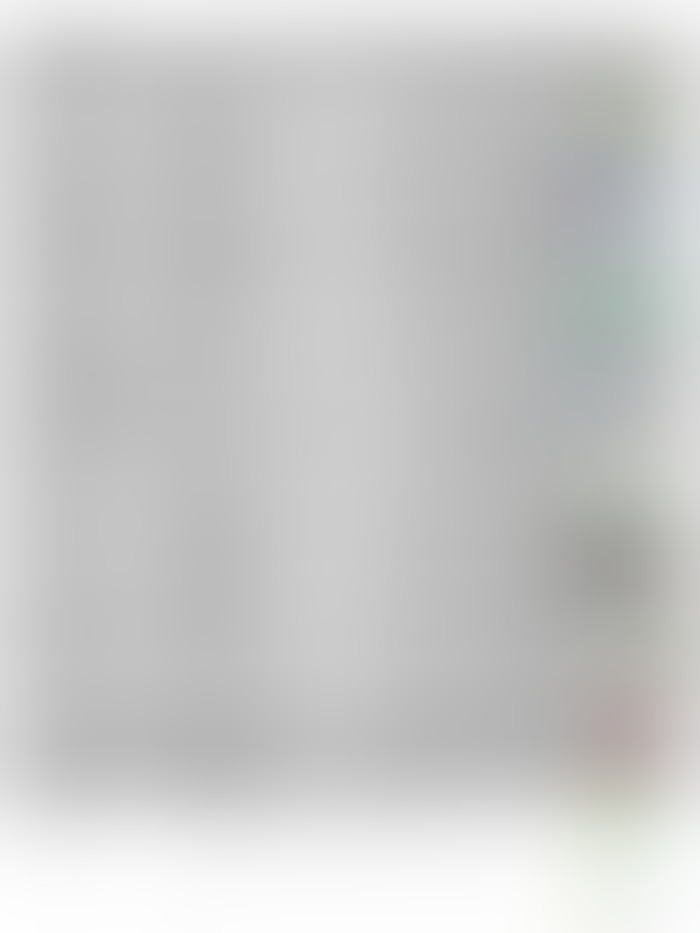 Producers can enter the SEHC in seven categories:
Warm season perennial grass hay (bermudagrass, bahiagrass).

Perennial cool season grass (tall fescue, orchardgrass, etc.) hay.

Mixed and annual grass hay.
The RFQ score measures different forages relative to their overall nutritive value, or their total digestible nutrients, and predicted dry matter intake. Developed by the University of Florida and the University of Wisconsin, it is a means to compare forages, especially Southern forages. RFQ can help hay producers categorize and price hay lots based on the relative quality. Livestock producers can use the value to balance supplemental diet based on the quality of the hay.
"Livestock must eat, and good hay needs to be put up. In a year when commodity and energy prices are high, good-quality hay can be the difference between profit and losses, in high pregnancy rates and weaning weights or a failed production cycle. Most farmers will need to cut back on supplementation protocols as feed prices soar, and fine tuning that supplementations to the exact needs and no waste will be ever more important this winter," Wallau said.
Subscribe to receive top agriculture news
Be informed daily with these free e-newsletters
You May Also Like
---