Texas Pecans: High demand, short supply
Texas Pecans: High demand, short supply
Pecan harvest is underway across Texas and cooler weather is fueling the fire to complete the process by the end of November for both improved and native acres.A historical drought and intense heat have stressed the Texas crop.The elevated price will only cover the higher costs of production.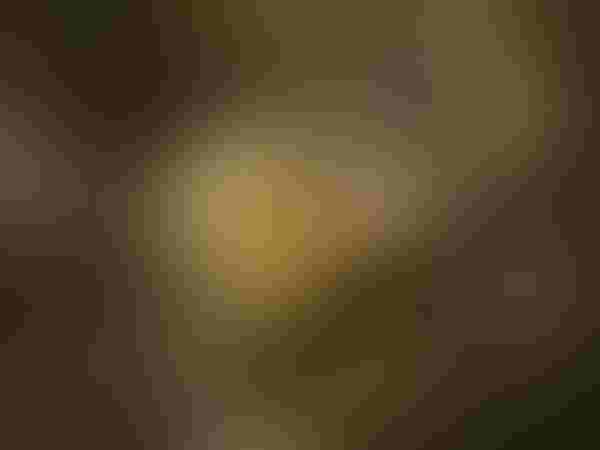 Pecan growers, shellers and nut brokers are warning consumers high demand and short supply will drive retail prices this holiday season, a problem compounded by an escalating Chinese demand for U.S. pecan exports that has the industry scrambling to think outside of the box –or in this case—the shell.
Pecan harvest is underway across Texas and cooler weather is fueling the fire to complete the process by the end of November for both improved and native acres. But a historical drought and intense heat have stressed the Texas crop and early reports indicate the state's final crop yield could be down by as much as 40 percent from last year with about 30 million pounds compared to 2010's 50 million. At that number, Texas will drop from its No. 2 national ranking after Georgia to the No. 3 pecan producing state.
While this year's healthy Georgia crop indicates an increase in production for that state, it is greatly offset by reduced crops in not only Texas, but Louisiana, Oklahoma, New Mexico, and California.
"There's little doubt a reduced yield will drive prices higher and there is concern about consumer reaction," says Dr. Larry Stein, Texas AgriLife Extension horticulturist. "But so far this year the crop seems to be in a little better condition than what we feared."
Stein reports the drought is taking its toll on the Texas nut industry resulting in a smaller crop, but says damages due to disease and insects has been minimal this year, and he says nut quality seems to be good to excellent with nut size "suffering a little."
Of greater concern, says Stein, is drought-induced tree mortality.
"We have lost a lot of trees to this drought, especially non-irrigated dryland varieties. Some farmers simply ran out of water, first from rivers that were drying up and for some, water wells that ran dry," he reports.
Wade County Extension agent Arlan Gentry reports windy days are dropping pecans out of trees early and still in the shuck and says some varieties are splitting and ripening while others are still green.
In Zavala County, Extension agent Marcel Valdez reports obvious signs of drought damage with yields below average and some nut damage as a result of dry conditions and extreme heat.
"But overall we fared better than what we feared," Stein adds. "And overall I would say we are optimistic conditions will turn around eventually, and pecans will go for a good price this year."
He warns, however, that the elevated price will only cover the higher costs of production, especially for fuel and water, and says the domestic market is critical for Texas growers. While higher prices will help producers recover from the difficulties of this year's crop, he says the industry-at-large is concerned about consumer reaction to paying more at the retail level.
Complicating the problem is the increased demand for U.S. exports, especially from China. Half of all exported pecans will be shipped to China this year before the Thanksgiving holiday and in time for the Lunar New Year celebration in January. The Chinese consumer will be paying $10 to $15 a pound for large, in-shell pecans this year and the demand is rising each year.
China, Hong Kong and Vietnam purchased 27 percent of the U.S. crop last year. That compares with one percent in 2005. Americans bought about 70 percent of the pecan crop in 2005 and only 48 percent last year, and this year, retail price is not going to help drive domestic demand.
Daniel Zedan, an Illinois-based nut broker, predicts domestic retail prices nationwide could soar as high as $10 to $12 a pound for in-shell pecans. On the brighter side, he says, once Chinese shipments are complete by the end of November, domestic retail prices will drop.
Subscribe to receive top agriculture news
Be informed daily with these free e-newsletters
You May Also Like
---