Rick Kress believes Florida will find solution to citrus greening disease
Rick Kress believes Florida will find solution to citrus greening disease
When Rick Kress learned that the citrus greening disease was confirmed in Southern Gardens' groves, he kicked off a four-pronged plan:  research, a regulatory component, an agricultural program and a consumer-directed approach.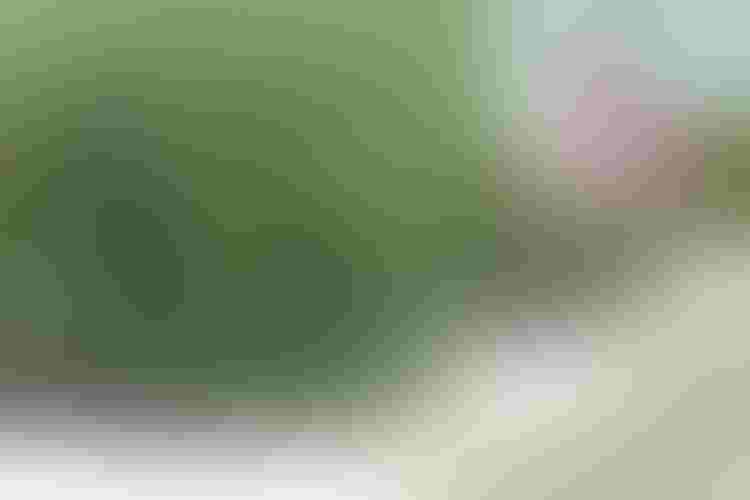 Rick Kress' timing was perfect. After a long, successful career in the food industry up north, he decided to take on the position of president of Clewiston-based Southern Gardens Citrus in September 2005 —  the same time citrus greening disease first hit Florida.
Citrus greening is also known as Huanglongbing, HLB or yellow dragon disease. It's a bacterium spread by a tiny insect called the Asian citrus psyllid. Not only has Florida citrus been affected; greening also has  been detected in California, Texas, and Louisiana.Georgia and South Carolina The diseases has spread at such a phenomenal rate in Florida that growers such as Kress are considering battling it in ways never before considered previously.  Nearly all point to genetics.
"I've been asked if we could find another solution besides genetics, would we accept it?" Kress said. "Naturally. We need a solution. But every researcher in the world who's involved with this disease has taken the position that genetics will be the ultimate solution. So if that's the case, we've chosen a path of various projects in different forms that could ultimately include going in that direction."
As soon as Kress learned that the greening disease was confirmed in Southern Gardens' groves, he kicked off a four-pronged plan:  research, a regulatory component, an agricultural program and a consumer-directed approach.
"By 2006, we had a plan in place for the various research approaches we wanted to take," Kress said. "As that whole research process evolved, we began working on the other  three areas. Actually, it isn't just Southern Gardens involved with this work; it's the whole industry in all of the affected states. The research continues to move forward. We have field trials in place. We're working with regulatory agencies, we're developing an agricultural plan, and we're learning how to approach it on the consumer side," he said.
The process has been a long one. Thousands of trees  have been destroyed. Pesticide spraying has expanded. Florida growers embarked on a worldwide search for a tree that would have a natural immunity to the disease. A potential last chance  is to alter the orange's DNA with a gene from another source, which the growers knew  could more than likely face  objections from consumers.
Kress points out that genetic modification has received a lot of attention lately,  ranging from negative to supportive. A recent New York Times article, however, went into great detail about industry research and perceptions of genetic modification.
Kress told Times reporter Amy Harmon that several researchers had been working on the problem and that  the plan had always been  to ultimately narrow the field to the one that worked best over time.  Because the disease is spreading faster than expected, the research has had to go into overdrive. Approaches included fighting the bacteria with a virus, inserting a gene from spinach into trees, and a synthetic gene was considered.
"We're at a point now where we don't have an immediate solution," Kress said. "The disease is very widespread in the Florida citrus industry, and it's having an impact on the fruit quantity, on business, on costs. We have to find a solution. We believe as an industry we will."
Read more about Kress and his campaign against citrus greening in Florida.
Subscribe to receive top agriculture news
Be informed daily with these free e-newsletters
You May Also Like
---