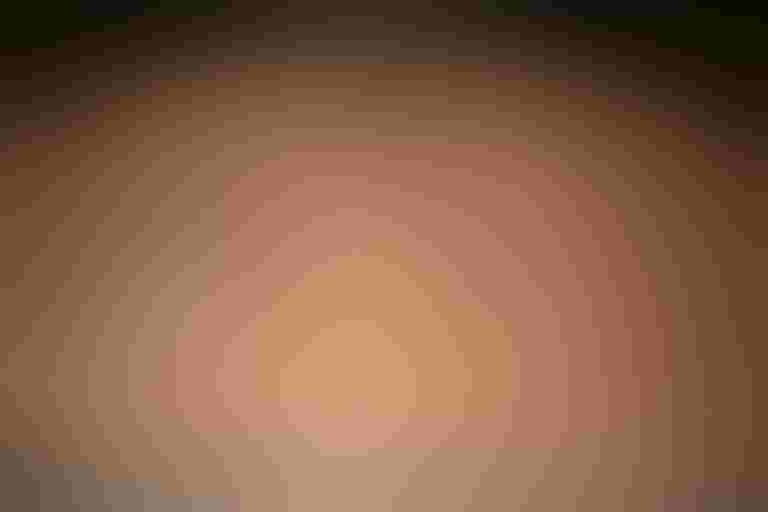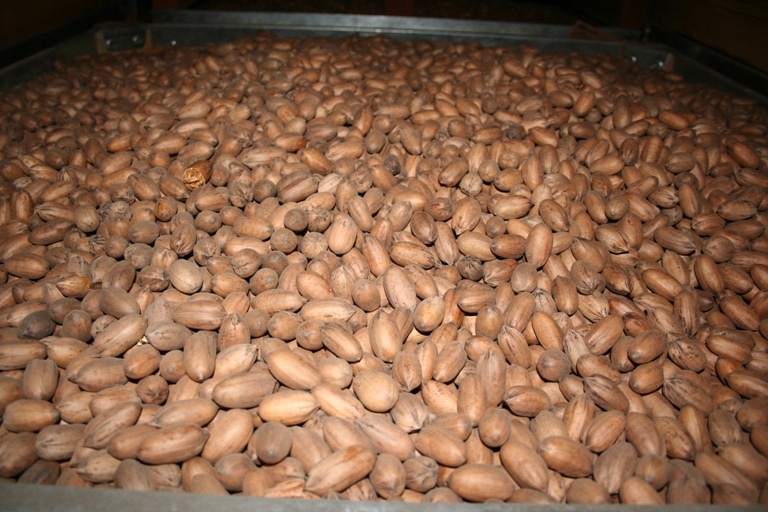 Water, nutrition, alternate bearing, and aphids are among the front-burner issues for Arizona pecan growers striving to produce a high quality crop with good yields.
A go-to guy in the Arizona pecan industry is Mike Kilby who knows pecans like the back of his hand. Kilby has 42 years under his belt working with the pecan industry. He retired 11 years ago as the University of Arizona (UA) Cooperative Extension fruit and nut crop specialist.
Today, he walks through pecan orchards as a consultant and owner of Kilby Ag Services in Sahuarita, Ariz.
Get the  latest agricultural news each day to your Inbox. Click here for the free Western Farm Press Daily e-mail newsletter.
According to Kilby, effective water management is the paramount issue to gain production efficiencies in pecans.
"Arizona pecan growers should have a good water management program in place and keep fine-tuning it," Kilby said.
Fine-tuning water use is an ongoing job. Across the state's estimated 19,000 acres of pecans, flood irrigation is waning and drip-sprinkler irrigation is gaining favor. The current ratio is about 50-50.  
"Every grower establishing a new orchard should definitely consider drip-sprinkler irrigation," Kilby said. "I prefer to establish an orchard with drip irrigation for trees for the first and second years, and then move to micro sprinklers. It saves water and the trees tend to respond very well."
On average, pecan trees in the state require about 4.5-acre feet of water. Kilby estimates that a drip-sprinkler irrigation system saves at least 1-acre foot of water compared to flood irrigation.
Water is an ever-increasing precious resource in the West, including the Grand Canyon State. A dozen-plus consecutive years of drought threatens Arizona's $12.3 billion agricultural industry.
The lack of rain and snow melt in the Colorado River basin has severely reduced water levels in major state reservoirs, including the Lake Meade and Lake Powell reservoirs. If filled to capacity, these two reservoirs would contain enough water to put the entire State of Pennsylvania under six inches of water. 
N, zinc key ingredients
Kilby says nitrogen and zinc are the primary nutrients for a good pecan crop. About 180-250 pounds of N is added each season.
Zinc is traditionally applied as a foliar spray. Kilby shared encouraging news which could change future zinc applications. He says UA soil scientist Jim Walworth has found great success in trials applying chelated zinc through drip and sprinkler irrigations.
Kilby said, "This method could be more efficient and effective for the grower. The application process could reduce the amount of the zinc actually needed by the trees and save spraying costs."
About 60 percent of the commercial pecan trees in Arizona are the Western Schley variety. The balance is the Wichita variety. In an effort to help capture part of the growing U.S. pecan export market to China, some Arizona growers are planting the Pawnee variety, a larger nut harvested earlier in the season and preferred by Chinese consumers.
The most popular pecan tree spacing is 20 feet between the trees and 40 feet between the rows (20-by-40). Some newer plantings are 30-by-30 feet.
Pecans are an alternate-bearing crop where the tree produces a larger crop one year followed by a smaller crop the next year. Yields can fluctuate up to 30 percent between the on-off years in Arizona.
Many growers want to reduce the yield difference in back-to-back years. Kilby says reducing alternate bearing can improve long-term tree health.
"Currently in the on-year, pecan trees are drained of carbohydrates. Reducing the alternate-bearing swing could help balance overall tree health from year to year," said Kilby.
The top methods growers use to minimize alternate bearing include tree pruning and nut thinning.
"Pruning helps to reduce the tree size and opens up the tree to increased photosynthesis which can improve nut yield and quality," Kilby said.
Most pruning is done mechanically which Kilby says can be faster, more economical, and safer for workers versus climbing ladders high into the trees.
Fruit thinning generally occurs in August during the 'on year.' Thinning is especially effective in the Wichita variety.
"The pecan industry will never eliminate alternate bearing 100 percent," Kilby said. "The industry will always have some yield variation from year to year."
Kilby also discussed the importance of improved root development by ripping the soil. He recommends that growers rip the ground every three to four years and add gypsum as a soil amendment. The gypsum helps remove the buildup of sodium and salt in the soil.
Aphids a 2014 threat?
Looking to next year's pecan-growing season, Kilby believes aphids will be a major insect problem in pecan orchards. He suggests scouting for the pests in May, and scout often, for the yellow pecan aphid and the black pecan aphid. An early aphid buildup is difficult to manage later on.
Evidence of aphids includes honeydew on the leaves and aphid excrement. Once found, Kilby says check the orchard more frequently, especially during the fall months when aphid populations can increase rapidly.
The grower should consider treatment when the black pecan aphid population threshold is two to three insects per leaf, and the yellow pecan aphid threshold climbs to 25-30 per leaf.
Honeydew plugs the stomata opening in the leaf, resulting in the tree's reduced photosynthetic ability. The end result can be reduced nut fill and quality. The damage is typically worse in the 'on year.'
Kilby says approved insecticides are effective against these aphids. If the pecans are targeted for export, Kilby says determine which products are acceptable in specific export markets.
Looking at this fall's pecan harvest, Kilby predicts an average Arizona pecan yield during this production 'on year' with about 2,000 pounds per acre of in-shell nuts. Statewide production could total 20 million pounds statewide.
Harvest began in September and should wrap up in February.
Nut quality should be very good in orchards 2,500-4,000 feet in elevation, and good quality pecans in low desert orchards.
Pecans are grown in southern Arizona in Cochise, Pima, Pinal, and Maricopa counties.
More news and comments from Western Farm Press:
Where is one-fifth of the world's fresh water hiding?
Western IPM Center offers $200,000 in IPM grant funds
Subscribe to receive top agriculture news
Be informed daily with these free e-newsletters
You May Also Like
---