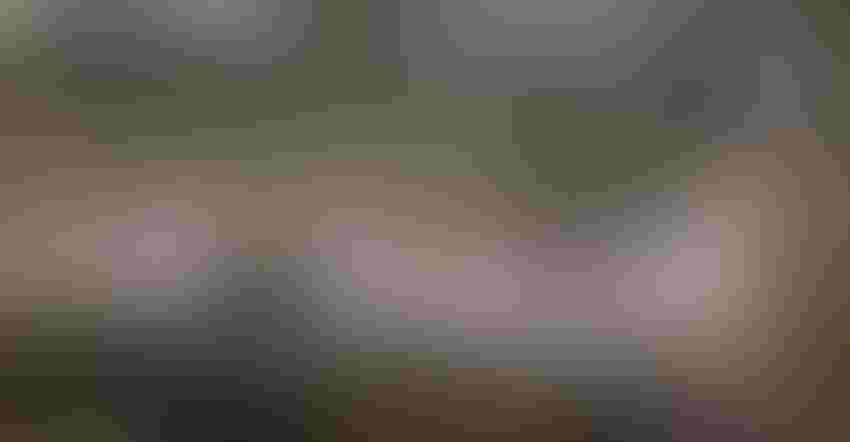 USDA photo by Alice Welch
Rep. Andrew Clyde, R-Ga., led 34 of his colleagues in sending a letter to Secretary of Agriculture Tom Vilsack expressing concerns about and urging the delay of USDA's rule that will force poultry plants to reduce their line speeds by 25% if they decide against opting in to a USDA study by the Sept. 1 deadline.
In the letter, Clyde details what he detailed as a "disastrous impact the USDA proposal will have on the poultry industry."
On July 29, 55 chicken plants that currently participate in a USDA waiver program, which grants accelerated line speeds, received a letter from the USDA stating that within one month, these plants must participate in a study to retain their line speed waivers. 
A spokesman for the Food Safety Inspection Service says the deadline for establishments with existing poultry line speed waivers to consent to be part of the study and commit to providing worker safety information/data was Sept. 1, 2022, which has passed. Establishments have until Sept. 30, 2022, to submit their initial worker safety information requested.
"FSIS is currently reviewing the referenced congressional letter and has not made a decision on whether to extend the September 30 deadline at this time," the spokesman says. He adds the agency will have a better idea of the number of establishments that will actually be part of the study and continue to operate with a modified line speed waiver after the second deadline passes on Sept. 30, but to date, USDA was not releasing how many establishments plan to participate.
The study grants third-party group access to chicken plants — regardless of their waiver status. Additionally, the group will be authorized by the USDA to video their operations, receive unlimited and unannounced access to the plant, and force the industry to submit heaps of data — on everything from worker safety, OSHA logs, and burdensome paperwork. Plants only received 30 days of notice to compile and redact thousands of pages of data, in order to protect proprietary business information and personally identifiable information related to employees, with no clarity on how that data will be distributed, protected, or assessed by the USDA and the third-party group, according to a statement from Clyde's office. 
Furthermore, Clyde says the USDA has provided no explanation regarding the length of the study, how the collected data will be assessed to determine the future of line speed waivers, an exit plan or timeline for plants that wish to opt-out of the study, or additional operational questions in its communications to the poultry processing plants. 
If a processing plant decides to opt out of the study, the USDA's rule forces the plant to slow production by 25%, which the legislators say poses a serious threat to food availability during a time of crippling inflation and supply chain disruptions.
The letter states, "If the agency forces the industry to cut production, the ripple effects will be disastrous to the consumer of American raised chicken both domestically and abroad, the family farmers that work tirelessly to raise broiler chickens, the health and welfare of millions of broiler chickens, and the industry as a whole."
"The Biden administration's line speed waiver rule forces an unnecessary ultimatum on poultry plants, burdening both consumers and workers already battling supply chain disruptions and 40-year high inflation, for the sake of a vague and intrusive third-party study," says Clyde. "Given the adverse effects such a rule would impose on the industry and poultry production, it would behoove Secretary Vilsack to delay the compliance date until the USDA has provided substantive answers regarding the rule and study to Congress."
About the Author(s)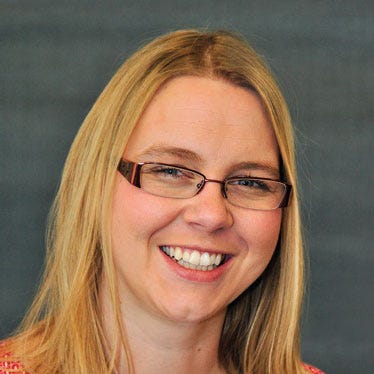 Policy editor, Farm Futures
Jacqui Fatka grew up on a diversified livestock and grain farm in southwest Iowa and graduated from Iowa State University with a bachelor's degree in journalism and mass communications, with a minor in agriculture education, in 2003. She's been writing for agricultural audiences ever since. In college, she interned with Wallaces Farmer and cultivated her love of ag policy during an internship with the Iowa Pork Producers Association, working in Sen. Chuck Grassley's Capitol Hill press office. In 2003, she started full time for Farm Progress companies' state and regional publications as the e-content editor, and became Farm Futures' policy editor in 2004. A few years later, she began covering grain and biofuels markets for the weekly newspaper Feedstuffs. As the current policy editor for Farm Progress, she covers the ongoing developments in ag policy, trade, regulations and court rulings. Fatka also serves as the interim executive secretary-treasurer for the North American Agricultural Journalists. She lives on a small acreage in central Ohio with her husband and three children.
Subscribe to receive top agriculture news
Be informed daily with these free e-newsletters
You May Also Like
---