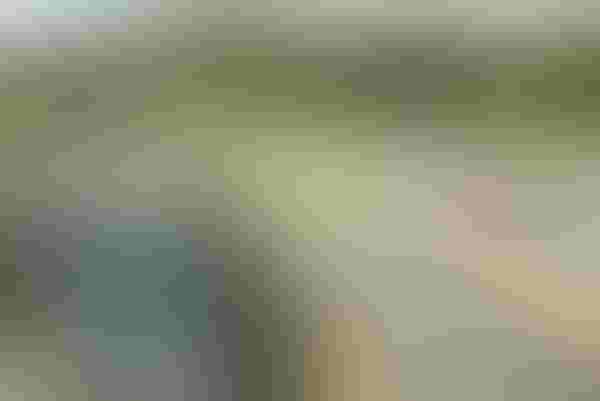 The total number of workers hired by Florida farms and agricultural service operations during the survey week of Jan. 9-15 was 53,000. Farms hired 45,000 workers, 2,000 more than the previous quarter, but 3,000 less than a year ago. Agricultural service operations provided 8,000 workers, 5,000 more than last quarter and 1,000 more than a year earlier.
Florida had record setting freezing temperatures and little precipitation during the reference week. Unseasonably cold temperatures averaged four to 14 degrees below normal.
Harvesting of vegetables was curtailed due to cold. Shipment levels were reported below normal for this time of year.
According to the U.S. Drought Monitor, there was moderate to severe drought in most of Florida's citrus area. The Citrus Administrative Committee estimate of citrus fruit harvested during the survey week of 7,088,856 boxes, up from the 247,000 boxes in the October survey week, but down from the 7,556,000 boxes in the corresponding week in January 2010.
The average wage rate for workers hired by farms and agricultural service operations was $10.83 per hour, down from the $11.09 reported last quarter but up slightly from the $10.80 of last year. Farmers paid an average of $10.70 per hour, below the $11 reported last quarter and the $10.84 in January last year. Agricultural service operations paid an average of $11.50 per hour, below last quarter's $12.20 but above the $10.50 from last year.
U.S. totals
There were 807,000 hired workers on the nation's farms and ranches during the week of Jan. 9-15, 2011, up 1 percent from a year ago. Of these hired workers, 602,000 were hired directly by farm operators. Agricultural service employees on farms and ranches made up the remaining 205,000 workers.
Farm operators paid their hired workers an average wage of $11.29 per hour during the January 2011 reference week, up 21 cents from a year earlier. Field workers received an average of $10.23 per hour, up 13 cents from last January, while livestock workers earned $10.52 per hour compared with $10.31 a year earlier. The field and livestock worker combined wage rate, at $10.35 per hour, was up 17 cents from last year. The number of hours worked averaged 38.9 for hired workers during the survey week, up 5 percent from a year ago.
The largest increases in the number of hired workers from last year occurred in the Northern Plains (Kansas, Nebraska, North Dakota, and South Dakota), Northeast I (New England and New York), and Mountain I (Idaho, Montana, and Wyoming) regions. Subzero conditions and heavy snow in the Northern Plains region led to increased supplemental feeding, and early calving was under way. Therefore, more livestock workers were needed.
Also, nursery and greenhouse operations required more workers to protect their crops against the bitter cold. In the Northeast I and Mountain I regions, the increase in hired workers was due to strong demand from the dairy industry.
Subscribe to receive top agriculture news
Be informed daily with these free e-newsletters
You May Also Like
---