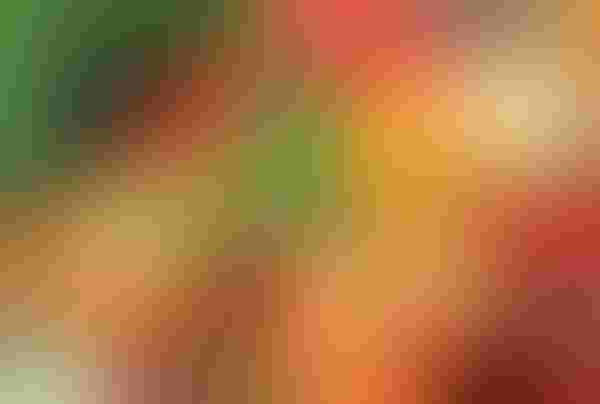 After the final discussions wrapped up at the Florida Fruit and Vegetable Association's 68th annual convention, Marie Bedner summed up her feelings about the state of the industry as, "kind of depressed, to be honest."
Bedner, whose family grows vegetables at Boynton Beach, and about 280 of her colleagues sat through two days of talk about the many challenges confronting Florida's growers, ranging from labor to water and food safety.
"It outlined what we're all facing. I thought it was a good meeting. We're all going to have to deal with these issues," says Gene Duff, Pioneer Growers Cooperative general manager, Belle Glade, Fla.
The convention mostly featured industry leaders in forum-style discussions. Despite the challenging issues, participants in the opening forum concluded on a mostly upbeat note.
"With the growing population and the growing middle class globally, the opportunities for production agriculture in Florida are tremendous," says John Hoblick, Florida Farm Bureau president.
Tom Stenzel, United Fresh Produce Association president, adds, "We'll find a way. The thing I see already changing for Florida fruit and vegetables is a permeation of society. Today our products are in drug stores, convenience stores, places like Target stores."
Current trends point to positives for Florida. "There is a lot to smile about," says Adam Putnam, Florida agriculture commissioner.
"USDA released a guideline calling for half the plate to be fruit and vegetables. That's driving half the diet to what we grow in Florida. McDonalds is putting apple packets in Happy Meals. Disney wants Florida food. There's a macro trend of local food that benefits what we grow in Florida."
Pointing out that the state recently passed legislation regarding school nutrition programs, Putnam says, "We now have a foothold in every school cafeteria in Florida to tell the story of agriculture."
The issue is bigger than the local food movement, however. "The growing population benefits all of agriculture. Generally speaking, globally the story for agriculture is a positive one and the story for fruits and vegetables is even better," Putnam says.
Changes like this can make marketing and promotion tricky. Florida's growers need to move fast to figure it all out.
"We need to do a better job on locally-grown initiatives and ways to move our product," says Tony DiMare, Ruskin, Fla., whose company grows tomatoes and vegetables and also farms in California and South Carolina.
"When I go to a chain store in our area in May and they're running a promotion on a Canadian product when we've got that product literally across the street, that gets my attention. That's where the trend has gone in our industry and we need help. I'd like to see the state agriculture commissioner's office get involved. We always have an opportunity to improve."
Reauthorization of the Child Nutrition Act late last year can help Florida growers move product, Stenzel says. The act set new nutrition standards for school meals and sent a strong message about healthy foods throughout schools. It also expanded farm-to-school programs.
"The Child Nutrition Act is going to be a major factor. It's an overhaul of the program. It calls for an extra serving of fruits and vegetables a day," Stenzel says.
That should be a hefty boost to the fruit and vegetable market, he says, and increase opportunities for growers supplying fresh product during winter months.
All those things sound good but the reality remains that Florida's farmers face a number of pressing day-to-day concerns that make it tough to anticipate a rosy future.
Jack Payne, University of Florida senior vice president for agriculture, ticks them off: "What's the cost of energy going to be? Do I have enough water to produce crops? Or enough labor to harvest? Who does the farming in the future? It's difficult for young farmers to get in today."
Calling for increased research funding, Payne says, "The exotic pests and diseases we face in Florida are big problems. Eighty-five percent of the imported plant material comes through Miami International Airport. Only 2 percent gets inspected. We need to work on this to be competitive."
With an E-Verify bill, the Legal Workforce Act, moving through Congress as the FFVA group met, the issue of labor and immigration overrode other concerns. That contentious legislation, panned by these farmers, would cross-check Social Security numbers and names to prevent undocumented workers from getting jobs.
"There's no question labor and the potential of a labor shortage in the future is the number one issue. Food safety is of no matter if we can't harvest the crop," Stenzel says.
It is time for all of agriculture to come together over the labor issue, Hoblick says. "We'd better stand shoulder-to-shoulder, especially in the legislative arena, and recognize what are the ground-rules. We need to address the general challenges that affect all of us and let legislators know the importance of agriculture across this state," Hoblick says.
Subscribe to receive top agriculture news
Be informed daily with these free e-newsletters
You May Also Like
---