DPR strawberry group releases fumigant replacement plan
DPR strawberry group releases fumigant replacement plan
California agriculture is facing the loss of the fumigant methyl bromide.Solutions: Short term, anaerobic soil disinfestation looks promising. Steam injection as well as solarization also works well. Long term, breeding for resistance to soilborne pests offers the ultimate solution.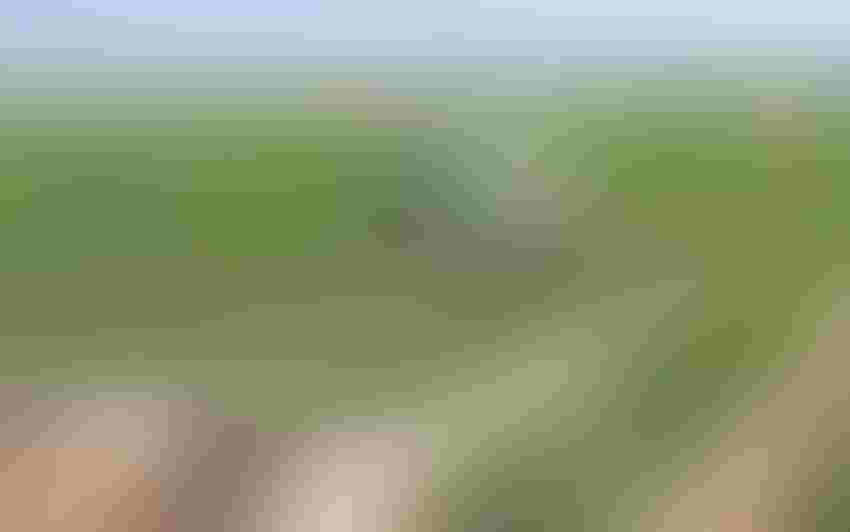 One of the gnarly dilemmas facing California agriculture is the impending loss of the fumigant methyl bromide.
This is particularly critical in strawberry production, a $2.4 billion segment of the state's No. 1 industry that employs 70,000 people annually. California grows 88 percent of the nation's strawberries. Growers spend from $30,000 to more than $60,000 per acre to produce a strawberry crop, according to University of California-developed crop budgets.
Department of Pesticide Regulation (DPR) director Brian Leahy has staked his legacy in part on solving the quandary that has faced growers for almost a decade since the worldwide decision was made to phase out methyl bromide.
Leahy gathered a diverse group to tackle the problem, and it has released the Nonfumigant Strawberry Production Working Group's "Action Plan." Its task was to specify research priorities for advancing the development of management tools and practices to control soilborne pests in strawberry fields without fumigants.
Leahy calls the plan "our road map to guide the research required to find production practices and tools necessary to maintain a viable strawberry industry without fumigants."
Methyl bromide was technically phased out by 2005 under an international treaty to protect the earth's ozone layer. However, its limited use is allowed under "critical-use exemptions" at least through 2014.
Leahy admits growers who rely on fumigants are "up against wall" in finding methyl bromide alternatives. "Growers are definitely losing that tool." Other fumigants are available. However, restrictions on their use, particularly in urban areas, makes using them problematic.
There are many strawberry production areas, especially in coastal regions that are being encroached upon by housing developments. This makes the methyl bromide replacement challenge even more critical.
The working group established focus areas for research and priority action items for DPR, the research community and the strawberry industry to pursue.
"This was a diverse group of people who set about the common goal of developing a plan to produce strawberry without fumigants," said Steve Fennimore, University of California, Davis, Extension weed specialist, based in Salinas, Calif. "Despite the variety of backgrounds and opinions, a consensus arose. The plan is based on sound science and practical systems."
Want access to the very latest in agriculture news each day? Sign up for the Western Farm Press Daily e-mail newsletter.
The recommended priority actions are categorized into three focus areas:
Discovery recommendations include:
• Expand breeding programs for genetic resistance to soilborne pests.
• Investigate, monitor and manage soil microbial populations to promote plant health.
Research and Evaluation recommendations include:
• Improve viability of options such as anaerobic soil disinfestation, biopesticides, biofumigants, soilless substrate, steam, and solarization.
• Determine how these techniques could be combined into an integrated pest management system.
• Promote more collaborative research.
Adoption, Demonstration recommendations include:
• Ensure comprehensive and easily accessed resources are available for producers online.
• Develop ways to mitigate risks growers take when adopting new practices early.
• Consider new approaches to grants for growers and new options for crop insurance.
• Foster early adoption of alternative practices, such as in regions with nearby sensitive sites like schools.
"Full implementation of the action plan recommendations will require a major commitment of time and resources by a broad range of groups in the private and public sectors," said Leahy.
Action plan offers direction
Leahy says the action plan offers direction to both short and long term solutions.
"Short term, anaerobic soil disinfestation looks pretty promising. Steam injection as well as solarization also works well," said Leahy, who has farmed both in California and Nebraska. Long term, breeding for resistance to soilborne pests offers the ultimate solution.
"We need to start working with soil life. It is a key component of farming. Our ancestors understood that, and we need to go back to it," he said.
The working group plan is the first to tackle the problem. Leahy said it is a continuation of what growers are already researching. "There is some promising work already being done, and we need to get it out so growers can try it on a larger scale. We need to have researchers and educators explain it to growers so they can make those changes," he said.
Want access to the very latest in agriculture news each day? Sign up for the Western Farm Press Daily e-mail newsletter.
Leahy has high praise for the strawberry industry. He called them "like the canary in the mine" who are willing to gamble heavily on finding solutions.
"I have been on farms doing some great research ... like Driscoll where they did a lot of research on cover corps only to find that they often compound the problem. That is the kind of research we need to do.
"There are a lot of innovative strawberry growers out there working with soils. It is pretty risky when you consider how much of an investment they have in crops. They are the true leaders in this effort," he said.
The action plan complements DPR's research partnership with the California Strawberry Commission. The focus of the $500,000, three-year research project announced in March is growing strawberries in peat or substances other than soil. It also complements DPR's new research grant program, which includes $500,000 annually for grants that DPR would award for researching production practices that reduce reliance on fumigants and other high-risk pesticides.
The working group, research partnership and grant program are paid for out of the special fund generated by fees that support DPR's programs. The group includes: Chair: Leahy.
Members:
Greg Browne, Research Plant Pathologist and Director, USDA Western Areawide Program for Methyl Bromide Alternatives, Davis

Steve Fennimore, University of California, Davis, Extension weed specialist

Anne Katten, California Rural Legal Assistance Foundation, Sacramento

Karen Klonsky, Cooperative Extension economists, Department of Agricultural and Resource Economics, UC Davis

Rod Koda, Strawberry grower, Watsonville

Dan Legard, Vice President of Research and Education, California Strawberry Commission, Watsonville

Pam Marrone, Founder and chief executive officer, Marrone Bio Innovations, Davis

Gary Obenauf, Agricultural research consultant and chair of the Methyl Bromide Alternatives Conference, Fresno

Carol Shennan, Professor of Agroecology, UC Santa Cruz

John Steggall, Office of Pesticide Consultation and Analysis, California Department of Food and Agriculture, Sacramento.
More information about DPR is posted at www.cdpr.ca.gov.
Link to action plan: http://www.cdpr.ca.gov/docs/pestmgt/strawberry/work_group/action_plan.pdf
Link to working group bios: http://www.cdpr.ca.gov/docs/pestmgt/strawberry/work_group/members.htm
Link to Strawberry Research Partnership website: http://www.cdpr.ca.gov/docs/pestmgt/strawberry/partnership.htm
The California Strawberry Commission is a state government agency that represents 500 growers.
More from Western Farm Press
GMO food labels won't list whole truth
Wine sales break record as demand explodes
20 minutes of hail pound strawberry farmer
Wine grape frost protection concerns grow with water scarcity
Subscribe to receive top agriculture news
Be informed daily with these free e-newsletters
You May Also Like
---