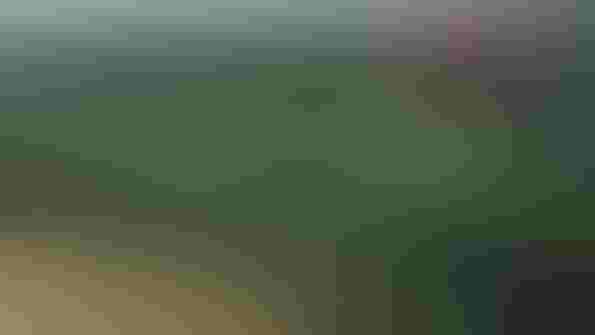 North Carolina is the second largest Christmas tree producer in the U.S. and this year has been a near ideal growing season, especially in the mountains of western North Carolina.
Virginia is likewise among the top five Christmas tree growing states and recently put together a checkoff program via the state's grower association to promote the use of fresh-cut Virginia Christmas trees.
Though the price for Christmas trees hasn't come close to tracking the increase in price for a variety of row crops, demand remains good.
Sales of fresh-cut trees this Christmas season is projected to be down approximately five percent. Likewise, prices to the consumer are expected to be at or near a 10-year low.
The good news for Christmas tree growers is that sales of artificial trees is expected to drop 30-40 percent this year — a major reason for the upswing in demand for fresh trees.
North Carolina Commissioner of Agriculture Steve Troxler says, "We've had a good growing season and consumers will find a good, healthy selection and wide variety of sizes to choose from."
Fraser fir is the dominant Christmas tree produced in North Carolina, where the elevation and climate in western counties create perfect growing conditions for the crop. North Carolina growers also produce con-color fir, blue spruce, red cedar, Leyland cypress, Carolina Sapphire and Blue Ice Arizona cypress and white pine trees.
By early November, North Carolina growers began harvesting and preparing trees for shipment across the country for sale at home improvement centers, grocery stores and other retail locations.
Most choose and cut operations opened Thanksgiving weekend across the western part of the state.
North Carolina's 1,000 or so Christmas tree growers harvest approximately five million trees annually. The state's Christmas tree farms range in size up to 1,000 acres.
In 2010, cash receipts alone topped $85 million, adding significantly to North Carolina economy.
The military is another significant part of the North Carolina economy and the state's Christmas tree growers donate trees to military facilities around the country.  This year more than 1,000 trees will be shipped tothe Trees for Troops program.
More to  be delivered
Trees will be delivered to military families stationed at Marine Corp Air Station New River and Camp LeJeune in North Carolina, Fort Story in Virginia, and Fort Bliss in Texas.
The North Carolina Christmas Tree Growers Association hopes to eclipse 100,000 trees donated since the Trees for Troops program began in 2005. In cooperation with FedEx, the growers association is expecting to ship 1,050 trees, sized 5-7 feet this year to eclipse the 100,000 tree mark.
Many home owners think Fraser fir trees, the rich smelling, dark green trees that most associate with Christmas trees are grown in the Rockies, but the majority are grown in higher elevations in western North Carolina.
The Fraser fir was named for John Fraser, a Scottish botanist who explored the southern Appalachian Mountains of North Carolina in the late 1700s. It is a pyramid-shaped tree that reaches a maximum height of 80 feet and a trunk diameter of 1-1/2 feet.
Fraser fir trees grow naturally only in the southern Appalachians, above 3,000 feet. The cool temperatures and lots of rainfall of the North Carolina High Country are what causes the Fraser fir to keep its needles throughout the Christmas season.
Over 50 million Fraser firs are grown in North Carolina on 25,000 acres for use as Christmas trees, and the Fraser fir represents over 90 percent of all the trees grown in North Carolina as Christmas trees.
North Carolina and Virginia Christmas tree growers are within 500 miles of approximately half the U.S. population.
With improvements in cutting and processing, fresh trees can usually be delivered over-night to much of the country's population.
To the north, Virginia Christmas tree growers are also expanding. Over a million trees are harvested and sold annually in Virginia, ranking the state 8th in total number of trees and 9th in Christmas tree acreage in the U.S.
Nationwide, the Christmas tree industry is growing at a slightly slower rate than in the mountains of western North Carolina and Virginia. According to USDA's Census of Horticultural Specialists, an estimated 3,000 operations sold approximately 13 million Christmas trees valued at $250 million last year.
While Christmas trees are grown for sale in 45 U.S states, the top five tree-producing states last year were: Oregon (more than 4.9 million), North Carolina (2.8 million), Michigan (1.2 million), Pennsylvania (812,000) and Wisconsin (619,000).
The best-selling species are Fraser fir, Noble fir and Douglas fir, followed by Balsam fir and Scotch pine. North Carolina is the leading producer of Fraser fir, and Oregon is the leading producer of both Noble fir and Douglas fir.
Additional information on Christmas tree production can be found at http://southeastfarmpress.com/inexpensive-materials-keep-deer-away-christmas-treesand http://southeastfarmpress.com/commissioner-proud-north-carolina-christmas-trees.
Subscribe to receive top agriculture news
Be informed daily with these free e-newsletters
You May Also Like
---