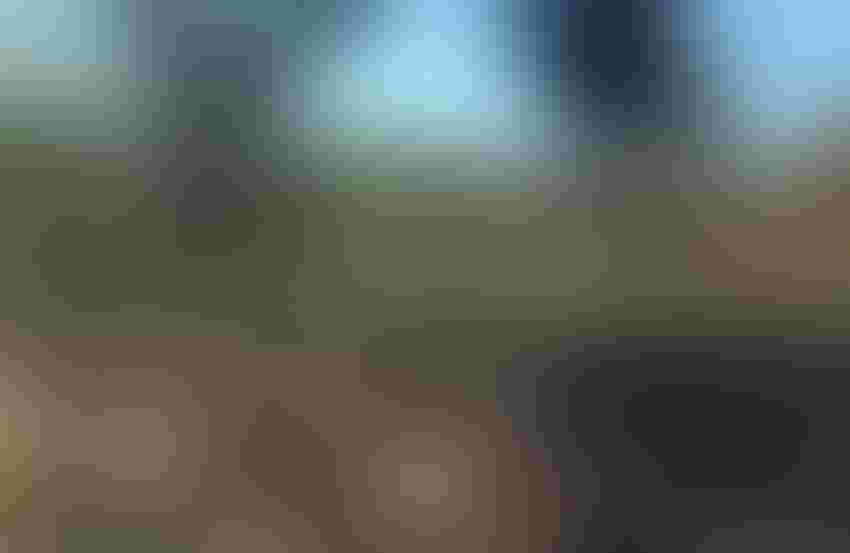 Downed limbs, trees and limbs in wake of Hurricane Michael in orchard near Albany, Ga. Photo taken by Lenny Wells/UGA Extension.
In the wake of Hurricane Michael many growers are faced with major cleanup tasks in their orchards. With nuts covering the ground as well, the type of cleanup required makes harvesting the nuts questionable in many orchards from Albany southwest to Bainbridge and in other scattered orchards along the storms path.
In our meeting with RMA officials last week, we were told that if the damage to these orchards is so severe that cleanup would destroy most of the nuts and the ground would be so damaged that you would not be able to harvest mechanically with your normal harvest equipment, you should be eligible to zero these orchards out (not harvest) and still be eligible for a crop insurance claim. However, ultimately, that decision lies with the adjuster. In extreme cases like we have here, often insurance companies will call in multiple adjusters on the same claim to make sure the crop is not harvestable.
The above scenario is only justifiable if you have so many trees and such a heavy degree of large debris down that harvest will be un-manageable after the equipment is through. If you can move most of your debris by hand or only have a few trees down which may require saws and relatively small equipment like small tractors with front end loaders mounted and you can sweep a path through most of the orchard to get a limb wagon through, without tearing up the orchard floor, you can harvest most or a portion of the crop in most cases.
If your orchard will require large equipment (large tractors, grapples, excavators, large loaders, bulldozers, etc.) to move multiple large trees fallen across the row middles to even be able to get down the rows, there is a strong likelihood you would not be able to harvest the crop.
About the Author(s)
Subscribe to receive top agriculture news
Be informed daily with these free e-newsletters
You May Also Like
---