California Crop Weather: good winter forage growth
California Crop Weather: good winter forage growth
A persistent high pressure ridge remained over California during the last week of January;Winter forage growth continues with many crops in good condition;Bee colonies prepped for placement in almond orchards;Tulare County reports winter vegetable planting though some soil has too much moisture.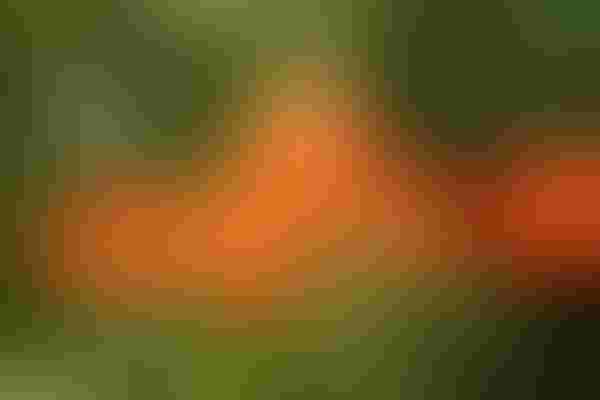 The California Crop Weather report from the National Agricultural Statistics Service's Sacramento, Calif. Field Office released Jan. 31.
Weather
A persistent high pressure ridge remained over California for most of the week. This resulted in continued stagnant conditions over much of the Central Valley with cool, foggy conditions continuing across the San Joaquin Valley (SJV) and southern portions of the Sacramento Valley for most of the week. 
Across areas not stuck in the fog, sunny skies had very mild, warm temperatures with Southern California with highs in lower 80s as gusty offshore winds dried and warmed the Southland. The Central Coast, San Francisco Bay region, and the extreme northern portions of the Sacramento Valley enjoyed sunny and mild weather.
The high pressure ridge finally began to move during the weekend as a fast moving low pressure system moved southeastward from the Gulf of Alaska. The storm brought some precipitation to California, the first significant rains since the beginning of the month. Measurable rain and mountain snow was reported across California Sunday.
Field crops
Winter forage growth continued with many of the crops in good condition. Field preparation and maintenance resumed throughout much of the SJV. Drier field conditions allowed weed control in wheat, alfalfa, and other small grains and forages. There were some areas where wheat had yellowed from extended periods of standing water. Rice straw was incorporated into fields in the Sacramento Valley.
Fruit crops
The SJV Navel orange, mandarin, lemon, pummelo, and grapefruit harvests continued, though inconsistent sizing and quality slowed picking. Lemons and grapefruit were picked in the desert region.
Orchards and vineyards were pruned along with dormancy spray applications and other off-season maintenance.
Nut crops
Almonds and walnuts were pruned and received herbicide applications. Almond orchard removal was ongoing in the Central Valley as field conditions allowed. Bee colonies were prepared for placement into almond orchards. Nut trees were in dormancy for the winter.
Vegetable crops
Tulare County reported winter vegetable planting, though some soil still retained too much moisture. In Fresno County, good growth was reported in winter vegetables. Merced County harvested radicchio. Sutter County continued ground preparation. 
Subscribe to receive top agriculture news
Be informed daily with these free e-newsletters
You May Also Like
---