California Crop Weather: crop harvests underway
California Crop Weather: crop harvests underway
California alfalfa producers harvested the second to fourth cuttings.The Valencia orange and grapefruit harvests were ongoing as lemons were picked along the southern coast.Sporadic hull split in almond orchards began as growers applied hull split sprays.In Fresno County, onion, garlic, and tomato harvests began.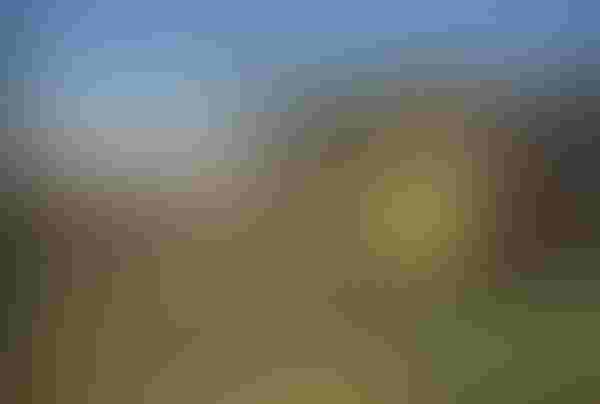 The latest California Crop Weather report from the National Agricultural Statistics Service, released July 18.
Weather
The early part of the week of July 11 featured a trough of low pressure over the Eastern Pacific which brought below normal temperatures to California.
Highs were in the 80s in the valleys, 60s to 70s in the mountains and 90s to 110s in the deserts. A marine influence was present along the immediate coast as coastal temperatures remained in the low to mid 70s.
Wednesday and Thursday brought a slight intensification of the trough. Temperatures dropped slightly and the marine influence was more pronounced in response to this strengthening. Highs were in the high 70s to low 80s for the Central Valley. The high temperature in the state for the period was 116 Monday in Death Valley.
Precipitation occurred in the northern and southern portions of the state due to increases in atmospheric moisture from the trough in the North and monsoonal flow in the South.
Precipitation totaled up to 0.5 inches in the mountains north of Lake Shasta, and from 0.1 to 0.6 inches in locations surrounding Yucca Valley in the eastern deserts of southern California.
Field crops
More than three-quarters of the winter wheat crop was harvested across the state. Other small grain crop harvests progressed well.
Cotton producers cultivated, irrigated, and applied miticide in fields as needed. Rice fields were reported in excellent condition and received weed treatments.
Alfalfa producers harvested the second to fourth cuttings. Some producers sprayed for insects.
Sugarbeet producers chopped the beet tops in preparation for harvest. Garbanzo beans dried down in preparation for harvest.
Corn for silage progressed well but the harvest was behind schedule due to an immature crop.
Fruit crops
The Valencia orange and grapefruit harvests were ongoing as lemons were picked along the southern coast. Strawberries, blueberries, and blackberries were picked in the San Joaquin Valley.
Grape vineyards across the state were sprayed to treat mildew and European grapevine moth.  The peach, nectarine, and plum harvests continued. Apples, kiwis, and pomegranates were growing well.
Nut crops
Sporadic hull split in almond orchards began across California as growers applied hull split sprays. Due to limited spider mite activity, most sprays did not include a miticide. Though the crop is delayed by one to two weeks, growers began preparing almond orchards for harvest.
There was also good development in walnut, pistachio, and pecan orchards.
Vegetable crops
Kern County reported carrot and watermelon harvests. Squash, eggplant, tomatoes, watermelons, and gourds were harvested in Tulare County.
In Fresno County, onion, garlic, and tomato harvests began. Processing tomatoes were maturing well and showing fruit. Sutter County reported field work. Ground preparation continued.
Siskiyou County onions were 6 to 10 inches in height with at least one field lost to seed corn maggot. 
Subscribe to receive top agriculture news
Be informed daily with these free e-newsletters
You May Also Like
---