California Crop Weather: almond hull split underway
California Crop Weather: almond hull split underway
Hull split underway in California almond orchards as growers apply hull split sprays;Almond crop one to two weeks behind schedule as growers prepare orchards for harvest;California grape vineyards developing well with sprays for powdery mildew and European grapevine moth;California winter wheat harvest nears the finish line.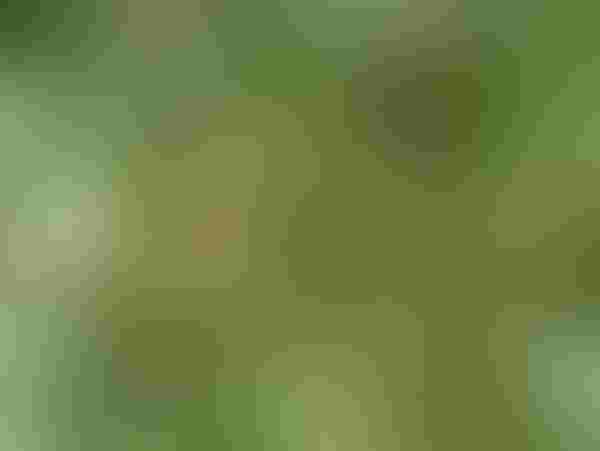 The latest California Crop Weather Report from the National Agricultural Statistics Service in Sacramento, Calif., released July 25.
Weather
The early part of the week of July 18 featured a trough of low pressure over the eastern Pacific which produced some light but measurable precipitation in northern California and brought below normal temperatures throughout the state.
Highs were in the upper 80s in the valleys, 60s to 70s in the mountains, and 90s to 110s in the deserts. A marine influence was present along the immediate coast as coastal temperatures remained in the low to mid 70s. 
Wednesday featured the trough making an exit and weak ridging taking hold. Temperatures jumped to make Thursday the warmest day of the period. Highs were in the mid to upper 90s in the Central Valley. The high temperature in California for the period was 119 degrees F. on Monday in Death Valley.
Precipitation occurred in accordance with the frontal passage Monday night into Tuesday in the far northern regions of the state where measurements ranged from 0.1 to 0.2 inches. At the end of the period, a monsoonal flow developed. This increase in moisture led to a few light showers in the southern California deserts.
Field crops
Nearly all winter wheat was harvested across California. Some fields in the north remain to be harvested. Other small grain crop harvests progressed well.
Cotton producers continued to monitor and control lygus outbreaks. Cotton progressed well through squaring developmental stage while many (NASS) reporters saw flowers blooming.
Rice development progressed well due to warm weather conditions. Fields were reported in mostly good to excellent condition.
Alfalfa producers harvested the second to fourth cutting from the northern to southern areas of the state, respectively.
Corn for silage harvest was ongoing. Mint grew well and received treatments for late weeds and mites.
Fruit crops
The Valencia orange and grapefruit harvests were ongoing with lemons picked along the southern coast. The blueberry harvest was winding down while strawberries and blackberries were picked in the San Joaquin Valley.
Grape vineyards across the state developed well while being sprayed to treat mildew and European grapevine moth.
The peach, nectarine and plum harvests continued. Apples, pears, kiwis, and pomegranates were growing well.
Nut crops
Reporters continued to see hull split in almond orchards across the state as growers applied hull split sprays. Though the crop was delayed by one to two weeks, growers began preparing almond orchards for harvest.
There was also good developmental progress in walnut, pistachio, and pecan orchards.
Vegetable crops
Kern County reported carrots, watermelon, cantaloupe, and bell peppers harvested. Tulare County reported honeydew melons picked and packed. The harvests of summer vegetables, primarily squash, eggplant, tomatoes, watermelons, and assorted peppers, was on-going.
Fresno County reported good harvest conditions for carrots, onions, and garlic. Processing tomato and cantaloupe harvests were starting.
Merced County reported the cantaloupe and honeydew harvests had begun while the fresh tomato, bell pepper, and watermelon harvests continued. Tomato planting continued for fresh market and processing tomatoes.
San Joaquin County reported onion harvest was winding down. Fresh and processing tomatoes were weeded. The watermelon harvest had started.
Sutter County reported processing tomatoes were sizing up and turning color while watermelons were treated for flea beetle. 
Subscribe to receive top agriculture news
Be informed daily with these free e-newsletters
You May Also Like
---