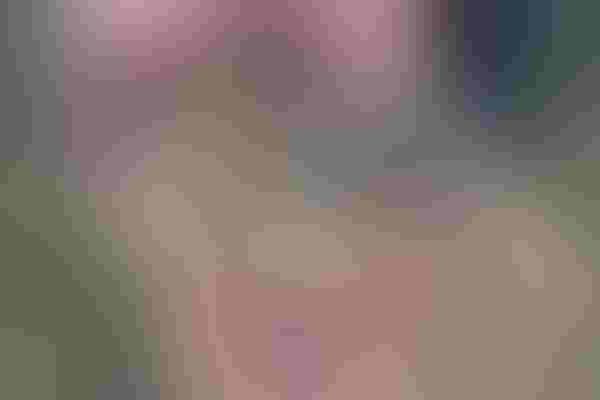 In mid-August, the Almond Board of California (ABC) launched new websites for California almond growers and processors - www.Almonds.com/Growers and www.Almonds.com/Processors.
Five years after the last industry website redesign, it became clear that a face-lift was needed to improve the user experience for all.
For the past year, ABC has been working closely with internal and external stakeholders to align the Growers and Processors portion of the website (www.Almonds.com) to the recently launched North America sites on the World Wide Web.
Utilizing the look and feel of the new consumers, food professionals and health professionals sites, the new industry sites not only have a sophisticated and clean look and feel, but are more functional than ever.
The two core objectives driving the launch of the new Almonds.com/Grower site were to be the go-to-resource for information about almonds, and to educate and inform the almond industry.
Following those objectives, our strategies were simple and straightforward: 
·         Be the 'hub' of all digital information
·         Engage with industry members on a deeper level
·         Simplify! Make content easy to find and share
·         Feature updated, timely content that is accessible from all digital platforms
·         Create a mobile-friendly application
'Hub' of All Digital Information
Like many other growers, California almond growers are some of the greatest evaluators and modifiers around today. By utilizing new research and updated tools, almond industry members are able to discover, implement, monitor, and tweak daily management practices which lead to continued efficiencies, and ultimately a better bottom line for the business. 
Grower tools 
Below are specific tools growers can find on the new site:
Resource Map - The equivalent of an industry Yellow Pages is now available at Almonds.com/Resources. Growers can search for resources specific to growing counties, or filter resources by categories. With more than 40 categories, including county ag commissioners and farm advisors, nurseries, orchard equipment, and much more, specific contact information per company makes this resource a favorite for all.
Beekeepers + Bee Brokers - As part of the Resource Map, beekeepers and bee brokers can complete an online form, which allows them to be listed as a potential resource for growers to contact for future pollinations.
Suppliers & Exporters - As the popularity of almonds continues to increase worldwide, so do the requests to contact individual almond handlers for specific products. The supplier and exporter database not only provides contact information for the 100+ almond processors, but also has a number of categories (including almond forms and destination markets) that allows the user to filter results for a specific outcome.
Industry Newsletters - Every month, Almond Board of California writes and distributes five newsletters/reports that offer the industry (and world) a glimpse into hot topics, upcoming events, legislative updates and shipment information. Growers can stay current on California almonds issues, research, and more with the California Almonds Outlook newsletter.
The Handle is a specific newsletter for almond processors-handlers with links to the Position Report and Global Update, plus a monthly message from ABC's President and CEO Richard Waycott.
In addition to these newsletters being sent out to industry members who've subscribed, all articles are posted online at Almonds.com/Newsletters with filters by distribution date or categories.  
Research Reports – The Almond Board of California has funded production and environmental research for more than 40 years with the ultimate goal to improve production practices that are economically viable and are based upon scientific research, common sense, and a respect for the environment, neighbors, and employees.
The Research Database (Almonds.com/ResearchReports) was created to house ABC-funded research projects, including the full reports, research summaries, and posters presented at The Almond Conference every December.
Upcoming Events - Become involved and stay current on ABC committee meetings and events by visiting Almonds.com/UpcomingEvents.  
Simplified Content
Current analytics show that user engagement on our website (how many pages they view, how long they stay on any particular page, and how many exit altogether upon visiting) could be vastly improved upon. A refreshed website would not only contribute to better analytics, it would also improve our search ranking.
With the guidance of the Almond Board Industry Services Committee, content was re-organized, and in many cases re-created to improve the user experience for all.
Growers can learn more about specific Good Agricultural Practices (GAPs) under the 'Growing Safe Product' tab and download the GAP manual, Quick-Start Guide, self-audit, and sample forms.
The 'In the Orchard' tab covers everything from pollination to harvest, pests to irrigation, and nutrients to orchard development. Specific attention is provided for irrigation and drought strategies with many additional resources growers can reference.
Mobile Friendly
Growers on the go can stay current with the mobile friendly Almonds.com/Growers site, offering up the same great industry information in an easy to use way with the mobile application.
Subscribe to receive top agriculture news
Be informed daily with these free e-newsletters
You May Also Like
---