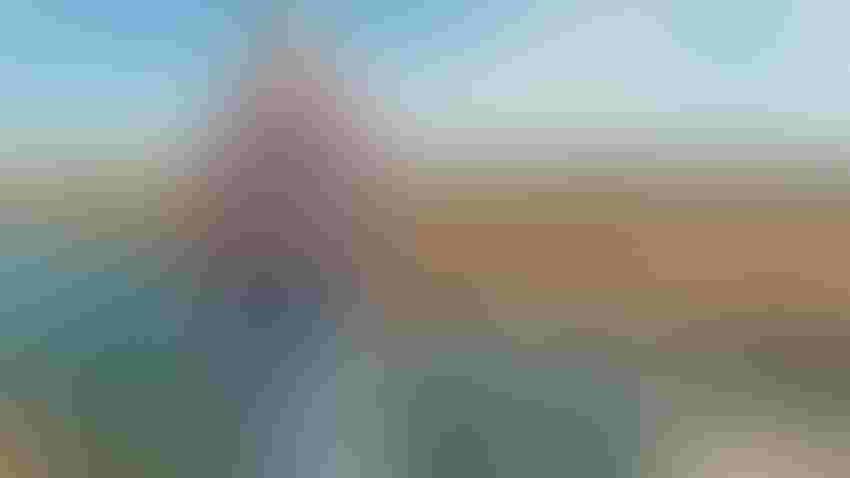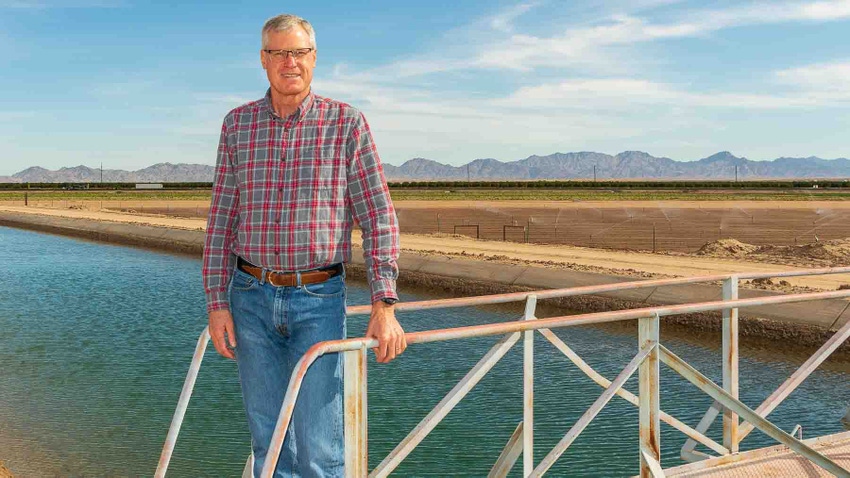 Paul Brierley of Yuma, Ariz. was appointed director of the Arizona Department of Agriculture by Gov. Katie Hobbs. As chief of the state's agricultural regulatory agency, Brierley will also serve in the governor's cabinet as her chief advisor on agricultural issues.
Todd Fitchette
Paul Brierley has a lengthy resume of service to the Arizona agricultural industry. Most recently he is credited with building from scratch a trusted public, private partnership between the produce industry in Yuma and the University of Arizona.
Brierley's work as founding executive director of the Yuma Center of Excellence for Desert Agriculture (YCEDA) will end in late June as he transitions into his gubernatorial role as the director of the Arizona Department of Agriculture.
The position as AZDA director is responsible for overseeing the success of Arizona agriculture and its overlap with business, natural resources, and public health, according to the governor's office.
Brierley starts his new position in Gov. Katie Hobbs' cabinet on June 26. This was designed to give the University of Arizona time to find his successor at YCEDA.
"This was definitely not something I was expecting," Brierley said of the gubernatorial appointment. There were apparently four names recommended to the governor's office by a search committee. Gov. Hobbs called Brierley recently to inform him of her appointment.
"Mr. Brierley represents the best of our agriculture industry here in Arizona," Gov. Hobbs said in a prepared statement.
Brierley's background in agriculture started on a diversified farm as a child near Santa Barbara, Calif. He later studied electrical engineering in college. After about five years working in telecommunications research, Brierley said he wanted to return to the farm, so he moved to Safford, Ariz., where he helped his father farm hay.
He then went to work for the Arizona Farm Bureau Federation as a field representative, working with county Farm Bureau offices in the eastern part of the state. He was later promoted to the director of organization position with the state Farm Bureau before being recruited to start the YCEDA program in Yuma.
"My experience in agricultural issues gave me a good, rounded knowledge of agriculture in Arizona," Brierley said.
As the governor's chief advisor on agricultural issues, Brierley says water appears to be an issue of priority for the governor. He will work closely with the governor's policy advisor on natural resources to develop plans to address a shrinking water supply to the state's farmers and residents.
As for internal priorities, Brierley says the governor's office seems to understand that the Arizona Department of Agriculture has been under funded and is understaffed.
"I'll want to look at how we can build the department to be as effective and efficient as possible," he said.
Subscribe to receive top agriculture news
Be informed daily with these free e-newsletters
You May Also Like
---