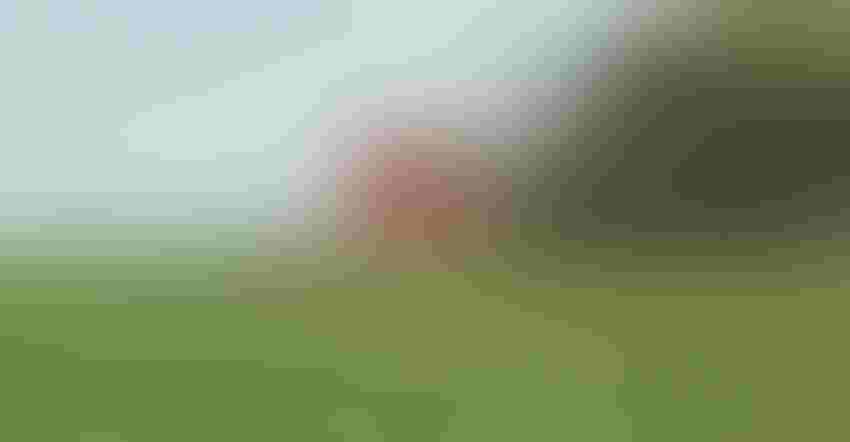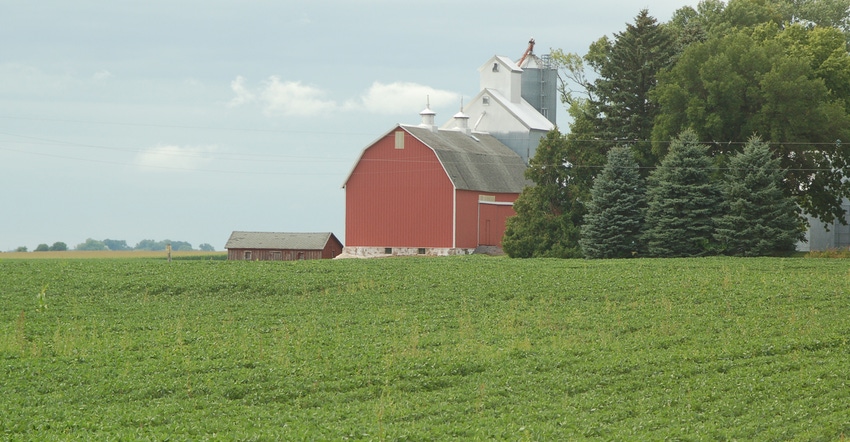 FARM FAMILIES RECOGNIZED: The University of Minnesota Extension will hold an online recognition for the 2020 Farm Families of the Year, due to the cancellation of Farmfest.
Paula Mohr
The University of Minnesota recently announced plans to honor 82 families as 2020 Farm Families of the Year.
COVID-19 forced the cancellation of the annual Minnesota Farmfest, where Extension leaders present the awards each August. Rather, this year's honorees will be celebrated in an online video tribute. The recognition, led by Joan Gabel, president of the University of Minnesota, will be available at 1 p.m. on Aug. 6 at mnfarmfamilies.cfans.umn.edu.
Honored families are chosen, one per county, by local U-M Extension committees based on their demonstrated commitment to their communities and to enhancing and supporting agriculture.
Here are some of the 2020 honored families.
The complete list of winners, searchable by county or by year, is available online.
Here is a selection of this year's winners and their stories:
Aitkin County — Tom and Kim Godward. In 1950, Tom Godward's father and uncle experimented with growing wild rice in a one-acre field. Since then, Tom has developed Godward Wild Rice Farms into the largest wild rice farm in Aitkin County.
Tom and his wife, Kim, have two sons, Brandon and Nick, who represent the fourth generation of the family to farm.
The Godwards grow soybeans in addition to their wild rice operation. Tom and Kim are the owners and operators of the farm, and Brandon and Nick help to run it. The Godwards' daughter, Brittany, is an elementary school teacher in Duluth.
Tom has served on the board of directors of the Minnesota Cultivated Wild Rice Council for more than 30 years. Nick is a recent graduate of the Minnesota Agriculture and Rural Leadership program and participated in the CHS New Leaders program. Brandon is a graduate of the University of North Dakota with a degree in business.
Benton County — Mark and Pam Skroch. Sunny Oak Farm was purchased by Mark's father-in-law in the 1960s. In 1992, Mark and his wife, Pam, entered a partnership with them that lasted for a decade until Mark and Pam took over the operation themselves.
The Skrochs currently milk 120 cows and raise all the forages they need to operate. The family grows corn, soybeans and alfalfa on 438 acres in Benton County.
Mark and Pam do much of the work on the farm by themselves; however, they get help from their youngest son, Eric, who helps feed the livestock in the mornings and helps after work in the evenings. Their son Jason helps with harvest and at other times when he can. Pam's father, Alvin, helps with field work. Mark and Pam have two daughters, Stacy and Amy, both of whom are former Benton County Dairy Princesses.
Mark is a member of the board of directors with the American Dairy Association of Minnesota. He is also a member of the Minnesota Milk Producers Association, Benton County Corn and Soybean Growers Association, Upper Mississippi Irrigators Association, Irrigators Association of Minnesota, Minnesota and Midwest Forage Associations.
The Skrochs have hosted stops for the Benton County Soil and Water Conservation District's Tour of Practices.
Sunny Oak Farm is a 5-Star Dairy through the Minnesota Milk Producer Association's Environmental Quality Assurance Program
Brown County — Rosenhammer Family. The Rosenhammer family farm had its origin on May 9, 1959, when Dennis and Mildred married. They started with a few cows and were given a few more as a wedding present from Mildred's father, Leonard. The dairy operation also included a small farrow-to-finish hog operation along with chickens for the sale of eggs.
Their son, John, joined the operation in 1982 after attending South Dakota State University studying dairy production. John's brother, Greg, joined after high school in 1993, and in 1998 a partnership was formed between John and Greg.
The farm's hogs and chickens were phased out and the emphasis on the dairy herd grew steadily to the current herd of around 225 Holstein milking cows.
Dennis and Mildred still live on the farm and remain active mowing the lawn, running errands and offering support. Greg manages all crops and keeps an eye on marketing, mixes feed and does some custom work. John manages the dairy, fixes most everything and oversees construction projects. John's wife, Patty, works off the farm as a nurse at Divine Providence Nursing Home in Sleepy Eye as well as helping with milking and errands.
John and Patty have five children, and all are still active in different ways helping on the farm.
Joe does a lot of custom work including hauling manure, baling hay and chopping silage.
Laura is an ag loan officer for Citizens Bank and helps the farm by managing all herd records, vaccinations and keeping protocols up to date, as well as maintaining the financial records. Laura is married to Chris Scholtz and they have a daughter, Morgan.
Mary works for Christensen Family Farms and on weekday mornings helps her dad with milking.  She is married to Kyle Fischer and they have a daughter, Ava.
Rebecca is working toward her RN degree and works part time at the hospital in New Ulm. She helps a few times every week on the farm.
Johnny graduated from Lake Area Diesel school in Watertown, SD. He presently works for Schroepfer Trucking in Sleepy Eye and helps on the farm at haymaking time.
Goodhue County — Schrimpf Family Farm. Ken Schrimpf's parents, Edwin and Lois, purchased the farm in Goodhue County in 1964. Ken and his brother and sister-in-law, Curt and Julie, farmed together until 2000, when Ken and Kristin took over. The family currently milks 475 cows, raises their own replacements and grow their animal's feed on 800 acres.
The family has a crew of eight full and part-time employees and most have been with the farm between five and 20 years.
Ken and Kristin raised six kids on the farm. Merribeth, married to Cameron Peterson, and their daughters Leighton and Bria; Ross, married to Mikayla, and their daughter Lacey; Jeremy, married to Sarah and expecting a baby in October; Michaela, married to Wyatt Gadient, have a new baby daughter, Eleanor; Brett; and Mitchell.
All of them were involved in the operation growing up and all live in the area. In 2019, they formed Schrimpf Family Farm, LLC, bringing Ross into the partnership. Brett also works on the farm.
Ken and Kristin are members of the Goodhue County Dairy Board. Their farm hosted the county Breakfast on the Farm event in 2019
Isanti County — Tom and Adie Wolcyn. Wolcyn Tree Farms and Nursery began as a hobby and has become one of the largest evergreen operations in Minnesota. Tom Wolcyn has been growing and selling Christmas trees for more than 50 years. He started in the tree business after graduating from the University of Minnesota — where he was a pitcher on the Gopher baseball team — with a forestry degree.
Tom and Adie purchased the headquarters farm in 1982 and have grown the operation to include 1,200 acres of evergreens and shade trees for wholesale and retail sales.
 Three of their sons, Nick, Ben and Bobby, help manage operations in all areas. Another son, Clint, manages one of the Christmas tree lots. Tom and Adie's daughters-in-law are also involved in the business in many areas.
Tom and Nick are past board members of the Minnesota Christmas Tree Association and Ben is currently on its board of directors. Tom is a board member on the National Christmas Tree Growers Association and Minnesota Grown.
Lake of the Woods County — Roger and Rita Krause Family. Roger and Rita have operated their farm near Baudette since 1969. The farm was home to a 50-cow dairy until the cows were sold in 1997. The family raised beef for the next 20 years.
Today, the Krauses grow soybeans, wheat and hay. The hay is sold locally to area beef and equine operations.
Roger manages the Krause farm with help from Rita and their sons and grandsons. Roger and Rita have three sons: Donald and his wife, Kathy; Gene and his wife, Jeni; and Dean and his wife, Diana. The Krauses have 12 grandchildren and two great grandchildren.
Roger serves on the local soil and water conservation board, and Rita is secretary of the Lake of the Woods County Historical Board. Both served many years on the county fair board, the county Extension committee, and as 4-H leaders. Roger used to teach welding for high school and adult education classes. He served on the Northern Farmers Co-op Board and the FSA board. Rita worked for 30 years for the county social services department and served on the local school board.
Lincoln County — Delaney Herefords. Jack and Dorothy Delaney started Delaney Herefords in 1969 with their six children. Delaney Herefords is now owned by Jack and Dorothy's son, Jerry, and his wife, Shelley, with their five children.
The family raises registered Herefords and calve out 185 females yearly. They also manage 1,800 acres of corn and soybeans and maintain about 500 acres of pasture. Delaney Herefords uses embryo transfer, artificial insemination, total performance records and ultrasound data to improve and grow their herd.
The Delaney family is very active in cattle shows in Minnesota, including the State Fair 4-H cattle show, and in other states as well. The Delaneys have five children, all of whom help on the farm.
Jerry took his father's place on the Lincoln County Fair Board in 2002 and currently serves as president. He is past president and director of the Minnesota Hereford Breeders as a lifetime member of the Minnesota and American Hereford Associations. Jerry served on the executive committee of the Minnesota Beef Expo for many years.
The Delaneys are members of the Southwest Minnesota and State Cattlemen's Associations.
Morrison County — Robert and Colleen Doucette. The Doucette farm was homesteaded by Colleen's grandparents. In 1958, Robert's parents purchased the farm from them.
Robert's father continued dairy and crop farming until 1969. It was then that he put up his first turkey barn. He continued to milk cows and raise turkeys over the next four years and then sold his dairy cows and switched to beef cows.
 Robert's father put up a second set of turkey barns in 1973. In 1983, Robert and Colleen were married and became part of the operation. Three years later, the families built a third set of turkey barns. Robert's father retired in 1997.
Robert and Colleen currently raise turkeys for Ferndale Market in Cannon Falls. The Doucettes receive about 20,000 male turkeys at a time. The birds are raised to 19 weeks and marketed. Robert runs the farm operation and Colleen helps with the birds, books and equipment. Their son and his wife help on weekends.
Rock County — Bergman Farms. Bergman Farms is a fourth-generation farming operation that started just south of Luverne in Rock County. In 1952, Brian's grandparents moved to a new location northeast of Luverne and settled on land that is now Bergman Farms.
Brian farmed with his grandfather, Ervin, his dad, Leon, and his uncle Lloyd. After their passing, Brian took over the farm in 2007. Since then, Bergman Farms has grown into what it is today.
Brian currently runs a cow-calf operation and grows corn and soybeans. He also custom farms land for his clients.
Brian runs the day-to-day operations of the farm. His wife, Tami, offers support and handles the finances. Brian's mom, Marilyn, helps prepare meals for the farm's workers. Brian's brother, Brad, helps with planting and harvest. Brian and Tami's two sons, Ross and Will, help with the cows, calves and other chores.
Brian is a member of the Rock County Corn and Soybean Growers Association. He supports the local FFA chapter by donating corn for the group's annual corn drive.
Source: University of Minnesota Extension, which is solely responsible for the information provided and is wholly owned by the source. Informa Business Media and all of its subsidiaries are not responsible for any of the content contained in this information asset.
Subscribe to receive top agriculture news
Be informed daily with these free e-newsletters
You May Also Like
---