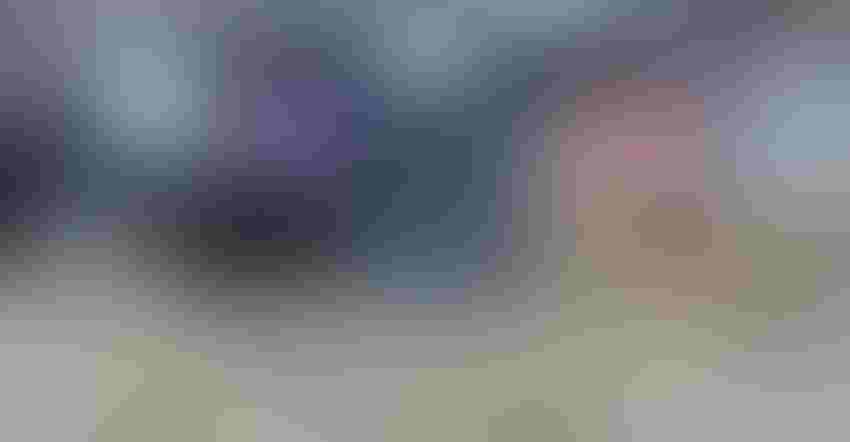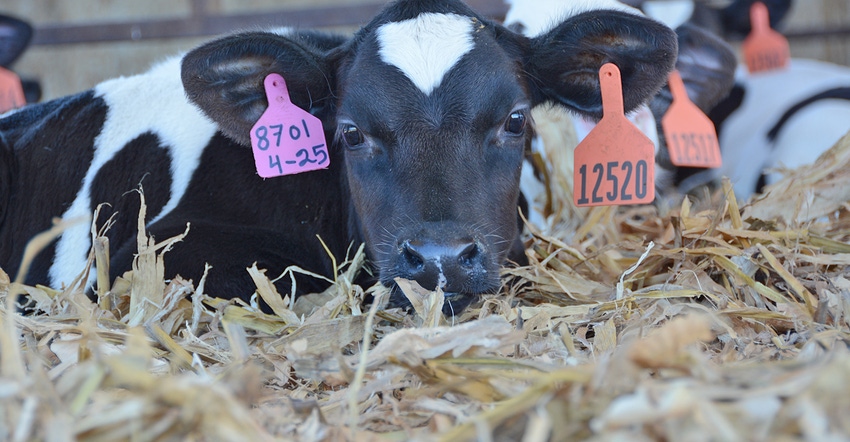 DAKOTA DAIRIES: A South Dakota dairy producer is succeeding a North Dakota dairy producer as chairman of the Midwest Dairy Association.
Lon Tonneson
Merrill elected MDA chairman
Allen Merrill, Parker, S.D., is the new chairman of Midwest Dairy Association. Merrill previously served as first vice chairman. He replaces Jerry Messer of Richardton, N.D., who stepped down after serving as chairman for nine years.
German elected chair of ND Corn group
Scott German, Oakes, N.D., was recently elected chairman of the North Dakota Corn Utilization Council. Jason Rayner, Finley, N.D., and Terry Wehlander, DeLamere, N.D., were elected vice president and secretary-treasurer respectively. Robert Ferebee, Halliday, N.D., is a new NDCUC board member. He farms and ranches with his father and two of his sons. They grow corn, wheat, canola and pulse crops and run a cow-calf operation. He will represent the corn producers of District 7, which consists of McKenzie, Golden Valley, Slope, Bowman, Billings, Dunn, Stark, Hettinger, Adams, McLean, Mercer, Oliver, Morton, Grant, Sioux, Sheridan, Burleigh, Emmons, Wells, Kidder, Logan and McIntosh counties.
New SD Corn officers
Troy Knecht, Houghton,S.D., is the new president of the South Dakota Corn Growers Association. The board of directors also elected Doug Noem, Bryant, S.D., vice president; and Travis Mocker, Centerville, S.D., secretary-treasurer. Knecht has served on the SDCGA board since January 2010. He raises corn, soybeans and alfalfa; has a stock-cow operation; and is a Wensman seed dealer. He also serves on the American Coalition for Ethanol board of directors, the Britton-Hecla school board and is a member of the Brown County Weed and Pest Board. Noem has a diversified crop and livestock operation. He joined the SDCGA board in 2012. He is Hamlin County commissioner, president of a local farm cooperative, member of the South Dakota Pork Producers public policy committee and a church president. Mockler, a SDGCA director since 2009, raises corn, soybeans and alfalfa and has stock cows. He is a Clay County commissioner and has been active with the Pleasant Valley and Dalesburg Dike Association and the Union-Clay-Yankton Pork Producers.
New SDSU swine specialist
Ryan Samuel is the new South Dakota State University Extension swine specialist. He formerly worked for Alltech at its Center for Animal Nutrigenomics and Applied Animal Nutrition in Nicholasville, Ky. As a youth, he worked on his uncle's farm in Alberta, Canada. "I was working in the farrowing rooms of PigPen Hog Farms, a 1,600-sow isowean facility, and it occurred to me that there was so much difference between sows at the same stage of production and similar genetics. I thought there has to be something missing nutritionally," Samuel says. It was one of the things that led him to pursue master's and Ph.D. degrees in animal science following his undergraduate degree in chemistry.
Subscribe to receive top agriculture news
Be informed daily with these free e-newsletters
You May Also Like
---