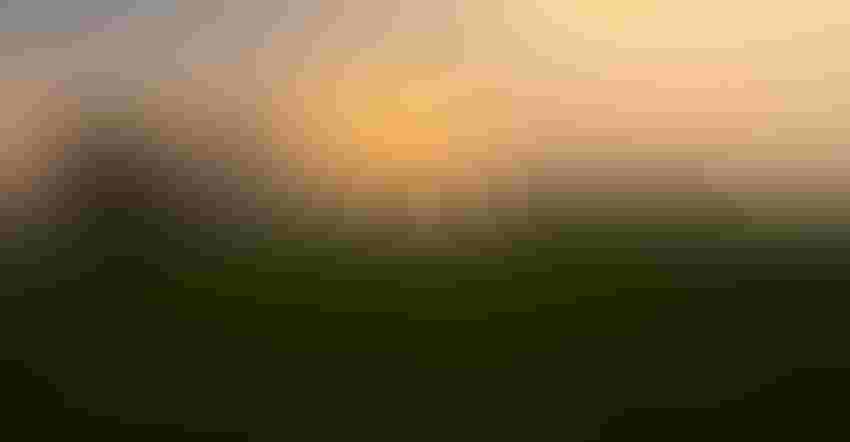 HONOREES: The Ohio Agricultural Council will induct Dennis Bolling of Hilliard, Connie Cahill of Dublin, Richard (Dick) Ricker of Fort Jennings, and Donniella Winchell of Austinburg into the Ohio Agricultural Hall of Fame.
Scott R. Bauer
Four Ohioans who have committed their lives to working in, promoting and advocating for Ohio's farm community will be honored Aug. 3 by the Ohio Agricultural Council when they are inducted into the Ohio Agricultural Hall of Fame.
The council will induct Dennis Bolling of Hilliard, Connie Cahill of Dublin, Richard (Dick) Ricker of Fort Jennings, and Donniella Winchell of Austinburg, into the Ohio Agricultural Hall of Fame during a special breakfast ceremony held in Cardinal Hall at the Ohio State Fair. The 53rd annual event will attract more than 500 guests to honor these four professionals for their lifetime of service and dedication to Ohio's agriculture community.
"Our board is privileged to honor these four individuals who have made significant contributions to Ohio's top industry," says Hinda Mitchell, OAC president. "We are proud to recognize this class of hard-working professionals for their unwavering commitment to protecting and advancing Ohio's food and agriculture community, and to giving back and serving others."
The following four inductees will join 225 prior recipients named since 1966 when the program was incepted.
Dennis Bolling, Hilliard
Bolling has dedicated his life to the betterment of Ohio agriculture and the agricultural cooperative field. Bolling served as the long-time president and CEO of United Producers Inc. (formerly Producers Livestock Association). Bolling orchestrated mergers, led the organization through financial challenges, and ensured director education and development. Today, as one of the largest livestock marketing cooperatives in the country, United Producers Inc. serves 30,000 members across the Midwest.
Throughout his career, Bolling has contributed his time and leadership to improving agriculture through education and developing agricultural leaders. In 2003, he helped launch the Mid-America Cooperative Council to address the lack of education on cooperatives as a way of doing business.
Bolling has been repeatedly recognized by his peers for his contributions to agriculture. He is a recipient of the Industry Service Awards from the Ohio Pork Council and Ohio Cattlemen's Association. In 2016, he was inducted into the National Cooperative Hall of Fame in Washington, D.C.
Connie Cahill, Dublin
For more than three decades, Cahill has promoted Ohio agriculture to consumers across the state — from meeting with local food and business editors to conducting cooking demonstrations on TV, and supporting professional groups, including dietitians, OSU Extension agents and others. Cahill started her consulting business in 1979, and has represented many notable organizations such as Velvet Ice Cream, the Kroger Company, Ohio Poultry Association, Ohio Soybean Council, American Egg Board, Perdue Farms, among many others.
Not only has Cahill's work supporting Ohio agriculture been exemplary, but her philanthropy has been as well. She currently serves as president of the Ohio State Fair 50 Year Club. Cahill also sits on the board for the Columbus Symphony Orchestra, Muirfield Association, Inc., and the Dublin Convention and Visitors Bureau.
Cahill has won numerous industry awards, including the Ohio Poultry Association's Golden Egg Award, Ohio Dietetic Association's Outstanding Service Award and the Ohio Soybean Council's Outstanding Achievement Award.
Richard (Dick) Ricker, Fort Jennings
Ricker has been a vigorous leader of Ohio agriculture throughout his career – from participating in livestock judging to serving as the Ohio Pork Council president, and taking grand champion steers to the county fair. Having grown up during the depression in rural Fort Jennings, Ricker understands the value of hard work and is often referred to as an innovator and mentor to those around him.
Ricker is known for his service and commitment to the local community. He has served as a Putnam County Commissioner, on the Jennings Local School Board, and as a member of the Putnam County Pork Producers Council, local Farm Bureau, and St. Joseph Catholic Church.
Ricker has been recognized and honored by several local, state and national organizations, including induction into the Ohio State Fair Hall of Fame.
Donniella Winchell, Austinburg
Winchell has devoted her entire life to the wine and grape industry in Ohio. Winchell has served as the executive director for the Ohio Wine Producers Association for 40 years, and has been instrumental in building the association into one of the most respected wine organizations in the nation. During her tenure, Winchell has grown the number of Ohio wineries from the original 13 to more than 280 wineries today.
Winchell was also influential in the state's creation of the Ohio Grape Industries Committee, which dramatically changed the trajectory of the wine and grape industry in Ohio, positioning the program as a national model. With Winchell's leadership, in 1994, OWPA created the nationally-acclaimed two-day Vintage Ohio Wine Festival that has provided a national pattern for expanding the tasting concept to large outdoor venues.
Winchell is a member of several industry organizations, has contributed to several national wine publications, and regularly speaks at regional and national wine and tourism conferences.
For further information, to be an event sponsor in honor of the inductees, or to obtain tickets to the Agricultural Hall of Fame induction ceremony, contact the Ohio Agricultural Council at 614-794-8970 or via email at [email protected].
Source: Ohio Agricultural Council
Subscribe to receive top agriculture news
Be informed daily with these free e-newsletters
You May Also Like
---